WILLS POINT, TX – Gospel for Asia (GFA World and affiliates like Gospel for Asia Canada) founded by Dr. K.P. Yohannan – Discussing the remote villages like Monali's, their struggles with sickness and poverty, and the Gospel for Asia (GFA) workers that brought hope and answers through film and the Bible.
Monali grew up in a remote village situated deep in a forest and surrounded by rocky hills. Due to the village's remote nature, outside visitors rarely came. There were no transportation facilities; people used small pathways to get to their home or the market. There was no school; most children followed in their parents' footsteps and labored in the paddy fields.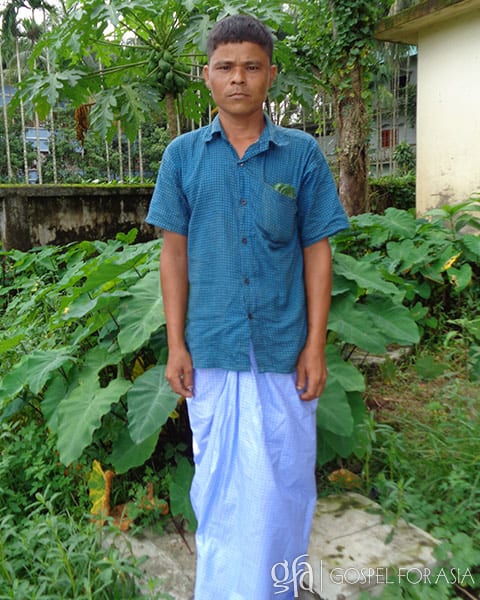 Instead of getting an education, Monali listened to his father's teaching about their traditional beliefs and rituals while he planted and cultivated crops alongside his parents. Monali's family held dearly to their traditional beliefs, and his parents' teachings shaped him as he grew into adulthood and had a family of his own.
Monali faithfully observed everything he had learned and dutifully performed sacrifices to his deities, but questions began to take hold of his heart: Were the rituals he performed working? Why were people still getting sick and suffering because of poverty? Why was his village the only one in the area not developing?
Fear kept Monali from asking those questions out loud. But as the poverty and deprivation worsened around him, and his children grew older, his wonderings continued. Monali wanted his children to go to school to get an education; he wanted a better life for himself and his family. He wanted to move out of his village in search of hope, but he was afraid of what consequences may come to him and his family if he did.
A Gospel for Asia Jesus Film Bringing Answers
One day, several Gospel for Asia (GFA) workers walked the narrow paths leading to Monali's village. Determined to show God's love, each member of the team carried a piece of the film equipment. Not one villager had ever seen a movie, so they happily allowed the men to set up their equipment.
As night fell and the projector lit up the jungle canopy, Monali sat and watched the film. The dancing images and colors told a story Monali had never heard before, a story about the life and ministry of Jesus. After the movie, Monali approached the leader of the film team, Gospel for Asia (GFA) pastor Jagmohan, to ask him more about this Jesus. The pastor shared in greater detail about the Son of God and offered Monali a New Testament to read more.
Though Monali was illiterate and unable to read the book offered to him, he kept contacting the pastor to learn more about the living Word of God. Those conversations brought answers to Monali's long-held questions. He finally understood that only Jesus could provide a better life for him and his family.
A month later, Monali embraced the love of God into his heart. Unable to keep his newfound knowledge of Jesus to himself, Monali shared with others about the love he now felt, and six of his fellow villagers joined him in believing in Jesus. Even in the remotest of villages, God's vast love touches and transforms lives.
Read more about Gospel for Asia film teams and the message they bring to the most distant of villages.
---
Learn more about the national workers who carry a burning desire for people to know the love of God. Through their prayers, dedication and sacrificial love, thousands of men and women have found new life in Christ.
*Names of people and places may have been changed for privacy and security reasons. Images are Gospel for Asia stock photos used for representation purposes and are not the actual person/location, unless otherwise noted.
---