WILLS POINT, TX – Gospel for Asia (GFA World and affiliates like Gospel for Asia Canada) founded by Dr. K.P. Yohannan – Discussing the heart-wrenching plight of abandoned children, and how, against all odds, God provided hope and life through Gospel for Asia Bridge of Hope center.
Every day, Priti, her older sisters and her mother, Chunni, had suffered the daily abuse of her father's drunken rages. As Priti listened to her mother cry through the nights, it slowly dawned on her that her father had left them and he wasn't coming back. They were alone.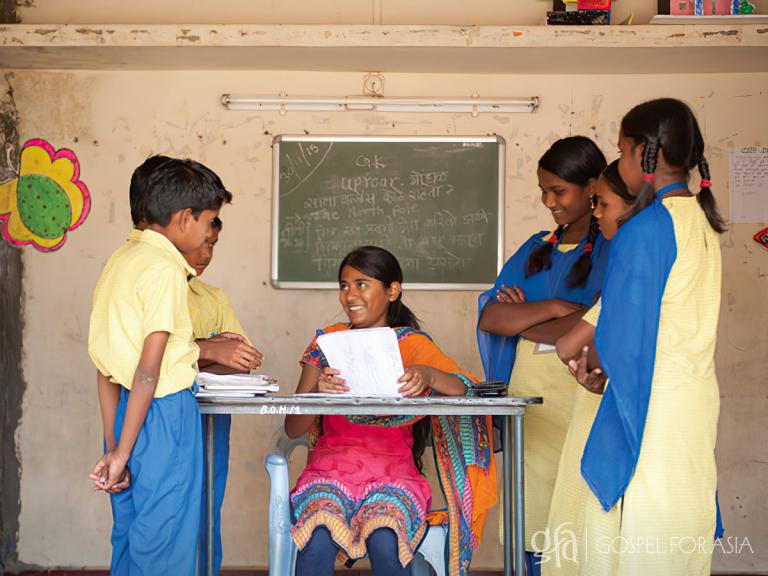 Mother Struggles to Provide, Dies
Priti's mother found work in a rice field, but the labor was hard and she frequently became ill. Without a sustainable income, Chunni couldn't send her girls to school; she couldn't afford to feed her children; she couldn't visit a doctor to treat her illness. Chunni eventually arranged for Priti and her siblings to live with their grandparents, though this didn't improve their lot in life very much. Unable to afford medical care, Chunni died.
Priti didn't know how to express her grief or where to find any answers for her struggles. Without the love of her parents, joy slowly seeped out of the 14-year-old's life.
God Provides Life, Hope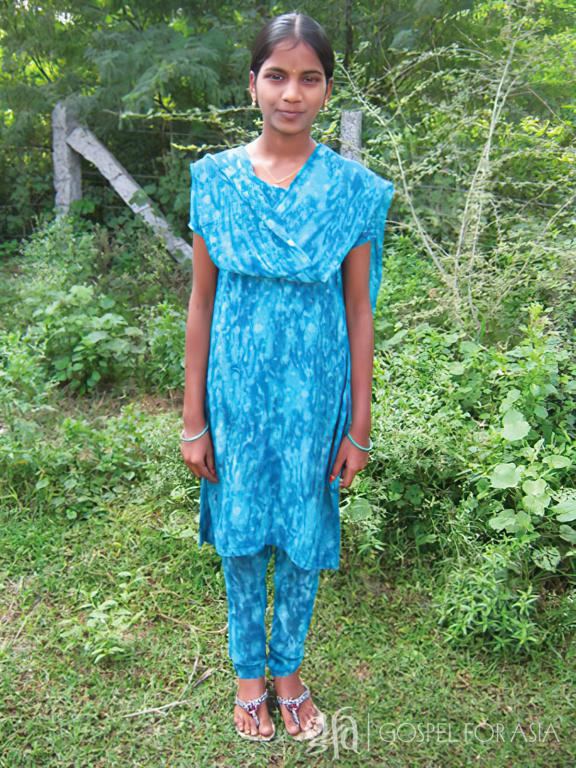 But Priti's story doesn't end in hopelessness. The staff at a nearby Gospel for Asia Bridge of Hope center heard about Priti's heart-wrenching situation and visited her home to see if they could somehow bless the young girl. Their hearts ached when they witnessed her gaunt and haggard expression.
Before long, Priti enrolled in the Bridge of Hope center where the staff encouraged her, prayed for her and also helped her practically through things such as daily meals, school supplies, bars of soap and lessons on cleanliness and morals. Within two months, the girl's outlook had changed completely.
"I have inspiration to study and perform well in my studies," Priti shares. "God is my inspiration. I attend [the] Gospel for Asia (GFA) Bridge of Hope center regularly, and I [have] learned moral values of the society. … I praise God for the Gospel for Asia (GFA) Bridge of Hope that made my life more meaningful and helped me to grow excellent in studies."
Thank you for helping make stories like this possible through your love, prayers and donations. You are making a bigger difference than you know.
---
Learn more about the Gospel for Asia Bridge of Hope program and how you can make an incredible difference in the lives of children, bringing hope to their lives and their families, transforming communities.
*Names of people and places may have been changed for privacy and security reasons. Images are Gospel for Asia stock photos used for representation purposes and are not the actual person/location, unless otherwise noted.
---
Source: Gospel for Asia Newsletter, Finding Inspiration to Live
Learn more about the Discarded, Abandoned and Abused Children, and how, through your partnership, the ministry through Gospel for Asia can give them a home, protection and strive to reunite them with their families and help change their lives forever.
Click here, to read more blogs on Patheos from Gospel for Asia.
Learn more about Gospel for Asia: Facebook | YouTube | Instagram | LinkedIn | SourceWatch | Integrity | Lawsuit Update | 5 Distinctives | 6 Remarkable Facts | 10 Milestones | Media Room | Mosquito & Vector-borne Diseases | Endorsements | 40th Anniversary | Lawsuit Response |
Notable News about Gospel for Asia: FoxNews, ChristianPost, NYPost, MissionsBox