WILLS POINT, TX – Gospel for Asia (GFA World and affiliates like Gospel for Asia Canada) founded by Dr. K.P. Yohannan – Discussing the devastating flood in Sri Lanka, and the Gospel for Asia workers who provide ongoing support and relief to disaster victims.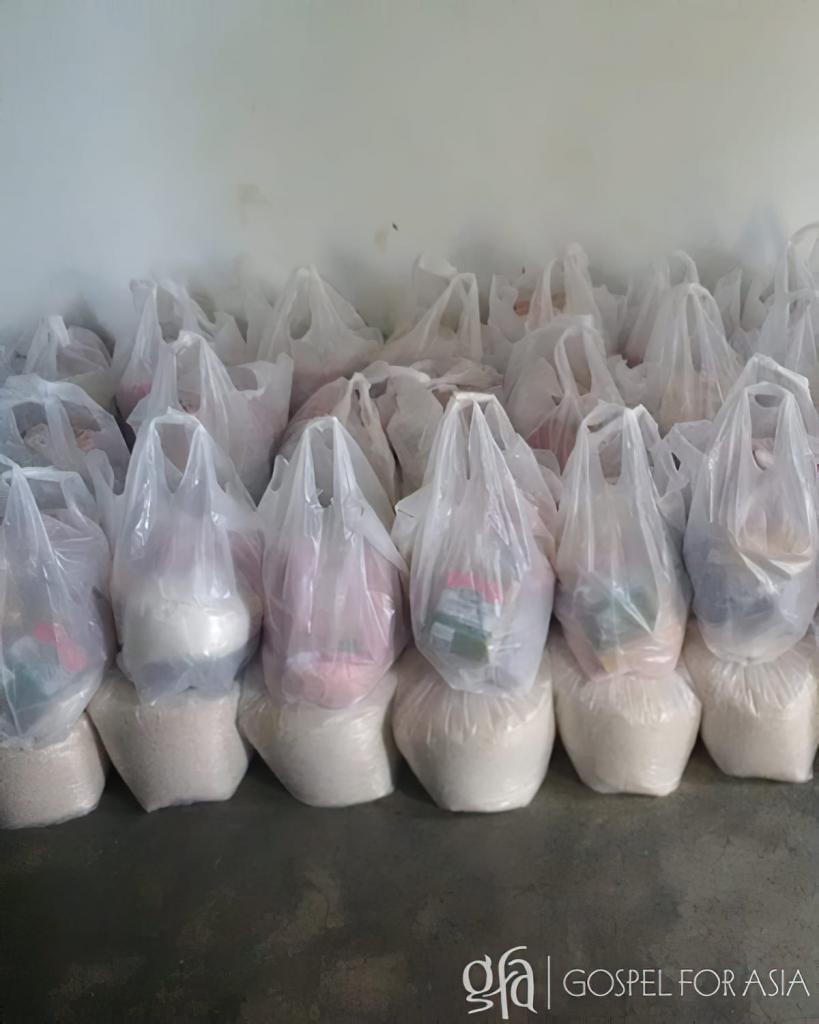 In December, 24 families, all members of a Gospel for Asia (GFA)-supported church in Sri Lanka, watched in horror as their homes were flooded by nearly three feet of water. The flood waters raged for 10 days, leaving those affected unable to work and provide for their families. The situation looked uncertain and scary, but through the compassionate care of fellow believers, these villagers found hope, help and healing.
Help for a Community in Need through Gospel for Asia Workers' Support
After learning of the devastation in Colombo, Gospel for Asia (GFA)-supported pastor Maran and Sister Janani visited the affected villagers, providing hot meals for many of the families. Seeing the extent of the community's need, Pastor Maran requested additional assistance for the village.
On December 15, dry ration packets were distributed to the 24 families affected by the flooding. The rations were a blessing to the villagers and helped sustain them by providing food for one week.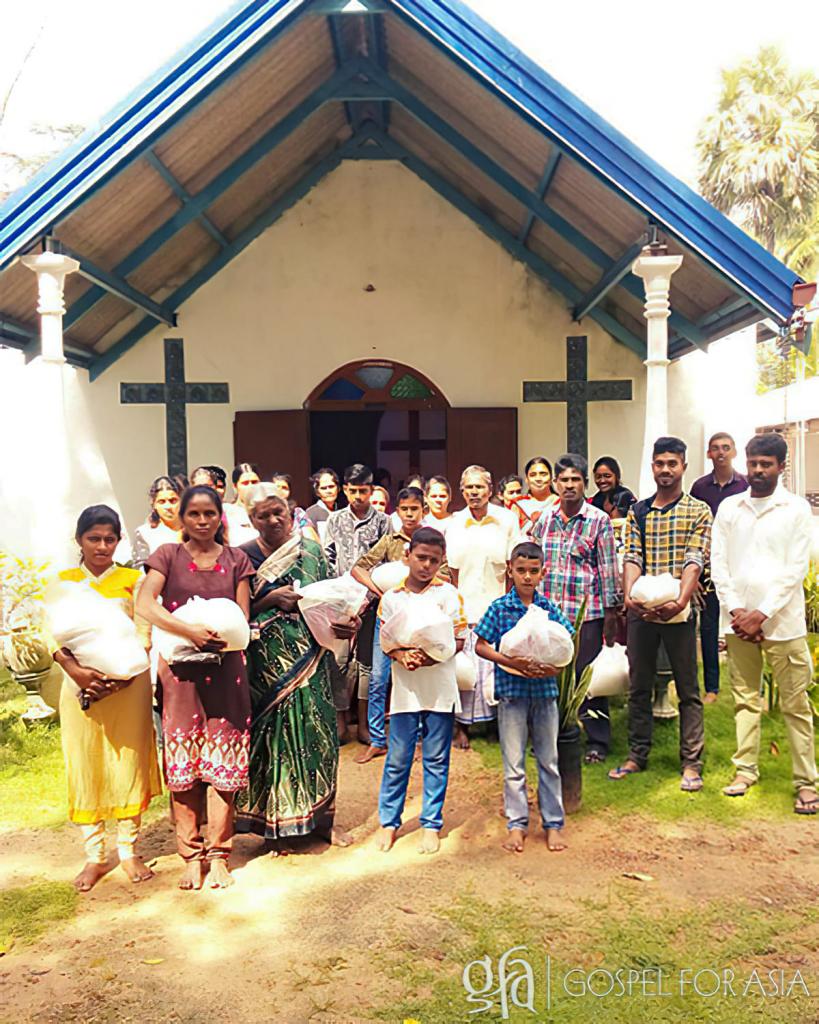 Paba, one of the villagers affected by the flood, shared how her family was impacted.
"My husband is a fisherman. Due to the heavy rains he could not go for fishing," Paba said. "We suffered a lot during these few days and [had] no food for the family. We were also dehydrated with lack of clean drinking water. At this needed time, our church … helped by providing the dry ration pack, which was a real blessing for all of us."
Sosa, a 53-year-old widow and mother of three children, said, "My husband died three months ago. … I was suffering financially after my husband's death. The special gift, which was given through the church, was a great blessing to all of us. I thank God for His blessing to us and for the church for helping us in time of need."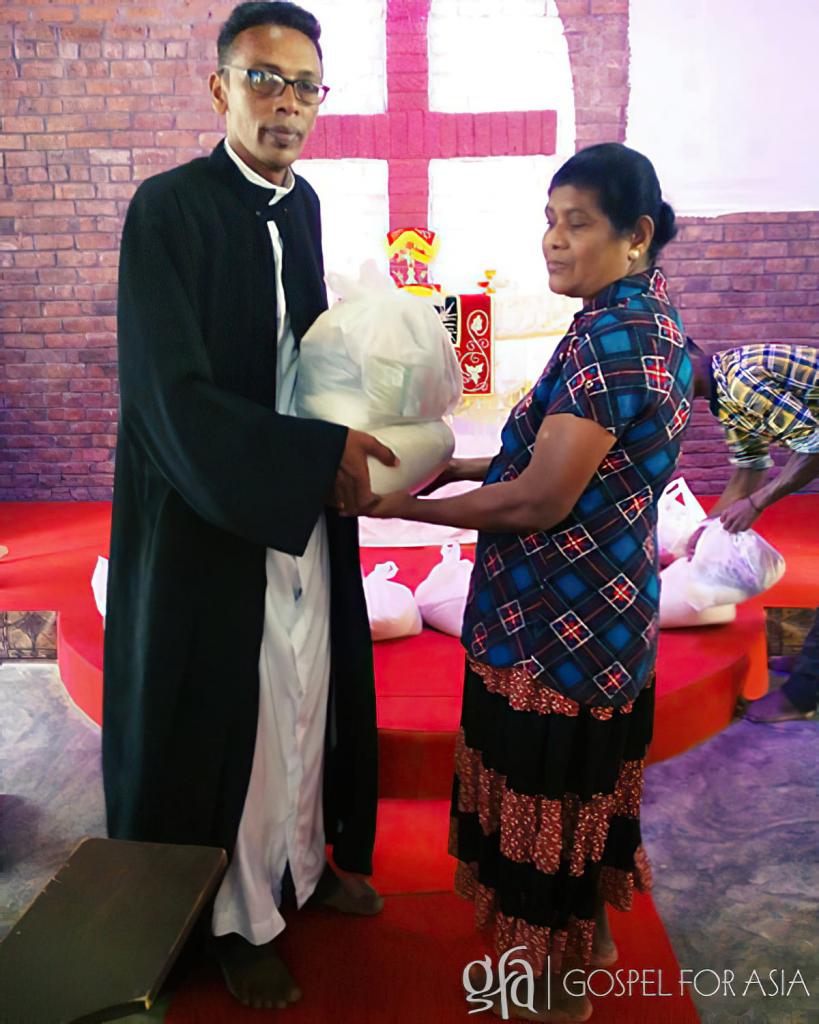 Gospel for Asia (GFA)-supported workers provide ongoing relief to disaster victims all across Asia. Throughout the COVID-19 pandemic, frontline workers have provided food, masks and sanitization equipment to individuals in need.
————————————————————-
Read how a sack of rice brought reassurance to one woman in need.
*Names of people and places may have been changed for privacy and security reasons. Images are GFA stock photos used for representation purposes and are not the actual person/location, unless otherwise noted.
---