WILLS POINT, TX – Gospel for Asia (GFA World and affiliates like Gospel for Asia Canada) founded by Dr. K.P. Yohannan – Discussing Sadhri, a widow, the social discrimination, the emptiness and grief, and the heaven sent renewed life through Gospel for Asia Workers.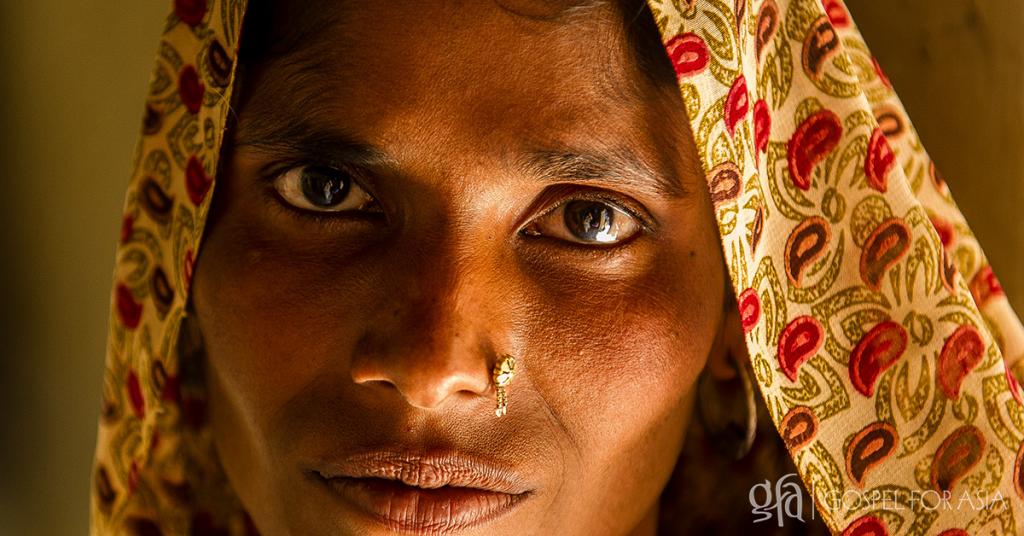 The day 23-year-old Sadhri buried her husband, she was blindsided by the news that her father-in-law was also dead. In a culture where a woman's social standing is contingent on the men of the family, Sadhri, unmoored from the security of a husband and his father, feared the future that lay before her and her baby girl.
Before the dual tragedy, Sadhri's family—her husband, their baby and Sadhri's father-in-law—lived and worked at a tea garden in an area renowned as the largest producer of tea globally.
The days were long as Sadhri waded waist-deep through a sea of green, nimble fingers gliding over plant tops, plucking young leaves and buds and dropping them into the basket slung from her head. The chatter of other women floated over Sadhri, who preferred to keep her thoughts to herself.
Death Haunts the Tea Garden
Before that fateful day, Sadhri's father-in-law had become ill and visited a doctor. He retreated home with medication to recover.
While he was still ill, Sadhri's husband developed a mild fever. Death came so quickly they didn't even have time to see a doctor. Then her father-in-law succumbed to his illness a day after his son.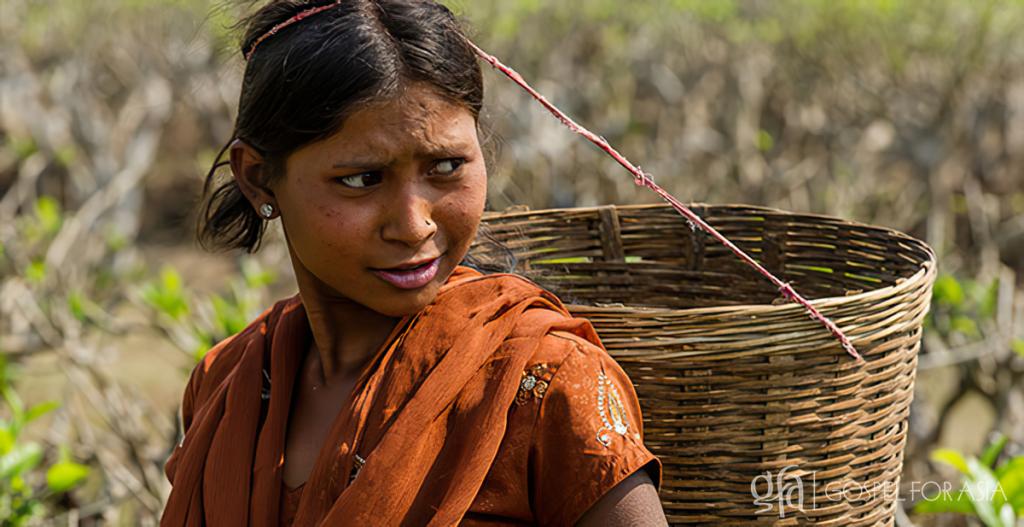 Sadhri turned from her husband's funeral pyre. Shocked and alone, she carried her little girl back to the empty house.
Neighbors visited Sadhri, concerned at the suddenness of her losses, and offered words of sympathy. A believer and his wife from a local Gospel for Asia supported church offered comfort from God's Word and invited her to church. The young widow, unmoved by the love and attention, seemed paralyzed by her loss.
Sitting in emptiness and grief, morbid thoughts swirled through Sadhri's head. Would everyone blame her for her husband's death? What about her father-in-law's? How would she take care of her daughter by herself? What future was there now for this child being raised by a widow? The whirlpool of thoughts pulled her deeper and deeper into depression. She could not bring herself to share her burdens, so she bottled them up. The only thing tethering her to this life was caring for her baby girl.
"In many countries, a woman's social status is inextricably linked to her husband's, so that when her husband dies, a woman no longer has a place in society,"
The mental strain Sadhri bore is common in societies where cultural norms cast widows in the role of perpetrator, blaming them for their husband's death, rather than the role of devastated survivor. Even though many countries have passed legislation to protect widows, centuries of tradition are notoriously difficult to uproot, crushing widows under their burden.
"In many countries, a woman's social status is inextricably linked to her husband's, so that when her husband dies, a woman no longer has a place in society," explained the UN in their 2018 report on International Widows Day.
With the sudden death of the two men Sadhri depended upon, she spiraled into mental shock. Sadhri started to notice strange occurrences. Things in the house seemed to move on their own. Her 2-year-old daughter had nightmares of her father beckoning her to join him.
At times, Sadhri felt like her husband was in the room with them. Sometimes it would be her father-in-law. Were they coming back to haunt her? Did they blame her for their deaths?
The mental strain led to physical sickness. Sadhri could no longer stay in her home alone; she moved to her mother's.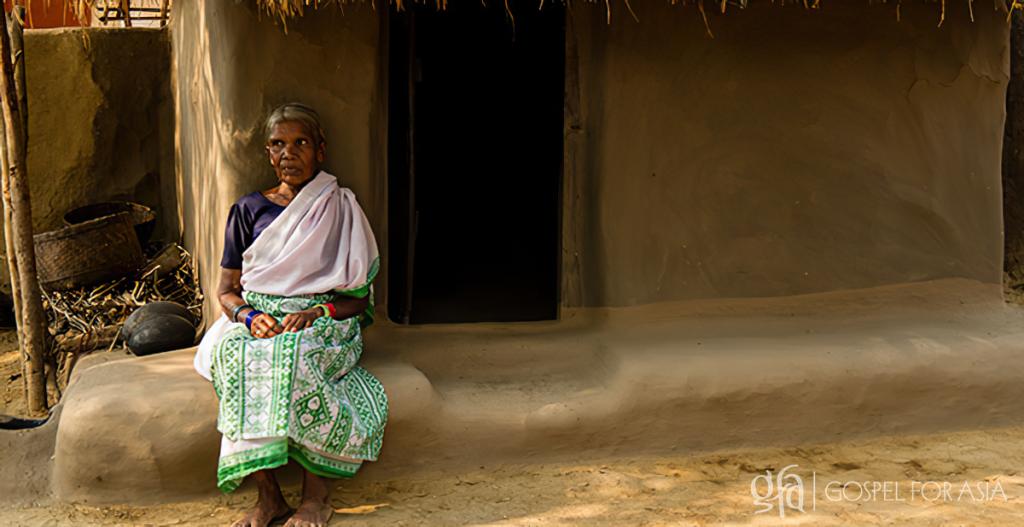 Two Needs, One Solution – a Widow and a Gospel for Asia Worker
Sadhri traveled to the tea gardens from her mother's house for several months, shuddering each time she passed her empty home. It would be so much easier to live at the gardens, but she could not bring herself to live there alone.
Gospel for Asia pastor Ekanpreet would sometimes see Sadhri at the tea gardens and share a word of encouragement. He prayed for Sadhri, seemingly weighed down by an invisible burden that absorbed all her energy just to carry.
One day, someone contacted Pastor Ekanpreet about a Gospel for Asia woman missionary worker serving nearby looking for a room to rent. Could this be the Lord's provision for the grieving widow? Maybe she could move back home if she didn't have to be alone. The extra income would also be a huge help for Sadhri.
A New Kind of Family
Sadhri and her daughter moved back home, making room for their new housemate, Bela.
The two women fell into a daily routine, Sadhri leaving for the tea gardens while Bela went out to minister. In the evenings, they shared a meal and Bela opened her Bible for devotions.
Sadhri listened politely at first, but as the words began to pierce her heart, she leaned in with great intensity. In bed, the words stayed with her, calming her thoughts and filling her dreams. The house no longer seemed haunted and Sadhri's grief began to ease.
Friendship deepened between the women and brought solace to Sadhri's lonely heart.
Sadhri continued working in the gardens, quietly picking tea leaves, but now her mind was filled with encouragement and hope. A smile played at her mouth as she dwelt on the goodness of God and His mercy.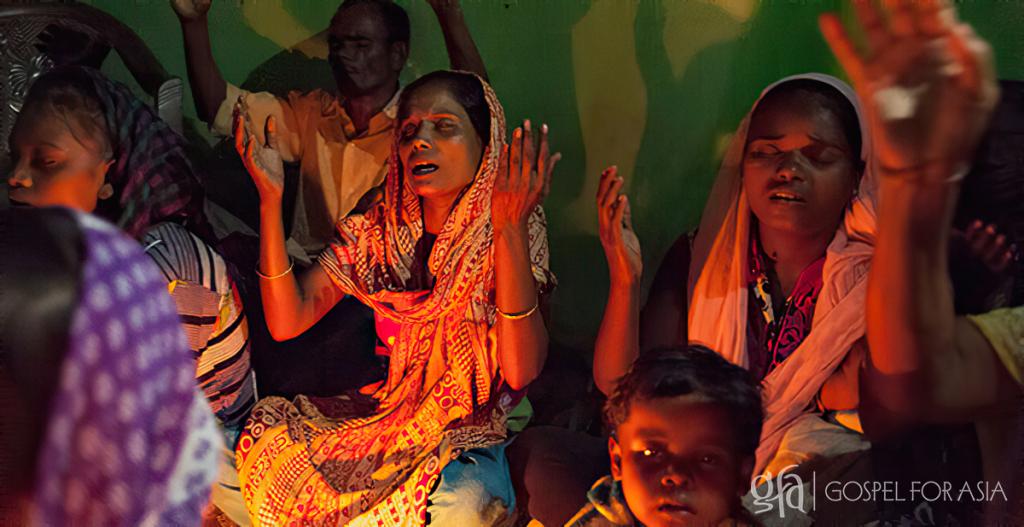 The words shared by Bela returned to her again and again: God is our Father, Savior and best friend; nothing is impossible in Jesus Christ; the only thing is to believe in Him completely. The words washed over Sadhri and revived her hope in the future.
Life Renewed
Pastor Ekanpreet visited the women and rejoiced in their close bond. He prayed for the women and taught them from God's Word. Sadhri started attending Pastor Ekanpreet's church and found a community eager to embrace her with love.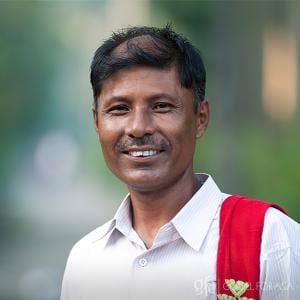 Many a widow throughout Asia have found a new family in Gospel for Asia supported churches – Pastors, national workers, women missionaries and Women's Fellowships reach out to these vulnerable women, knowing the discrimination and poverty that threaten them. Gospel for Asia supported workers have many tools to combat the struggles common to widows, tools such as vocational training to replace the income lost by their husband's death, gifts of clothing and household essentials that may have been confiscated by relatives, and income producing gifts such as goats and pigs.
"Such caring action demonstrates one way to address widows' situation: at the grassroots level," Gospel for Asia shared in a report on the plight of many a widow like Sadhri, "Widows Worldwide Face Tragedy, Discrimination."
Pastors, missionaries and local believers also embrace widows who have been cast out of their families, offering love and connection to women who have lost more than just financial security.
"Much of this outreach is conducted by Sisters of Compassion (women who are specially trained to care for marginalized groups), leaders of Women's Fellowship groups and pastors' wives," the Gospel for Asia special report said. "As women, they are more readily received into women's homes in the segregated society."
They are ambassadors of God's love and bridges into His family.
Sadhri no longer feels alone in the world. She is strengthened to live a full life and has regained hope for her daughter's future. The threat of poverty has been dismantled, and the curse of widowhood has retreated in the face of a loving community. Sadhri has picked up the pieces of her life and sees a way forward for her and her daughter.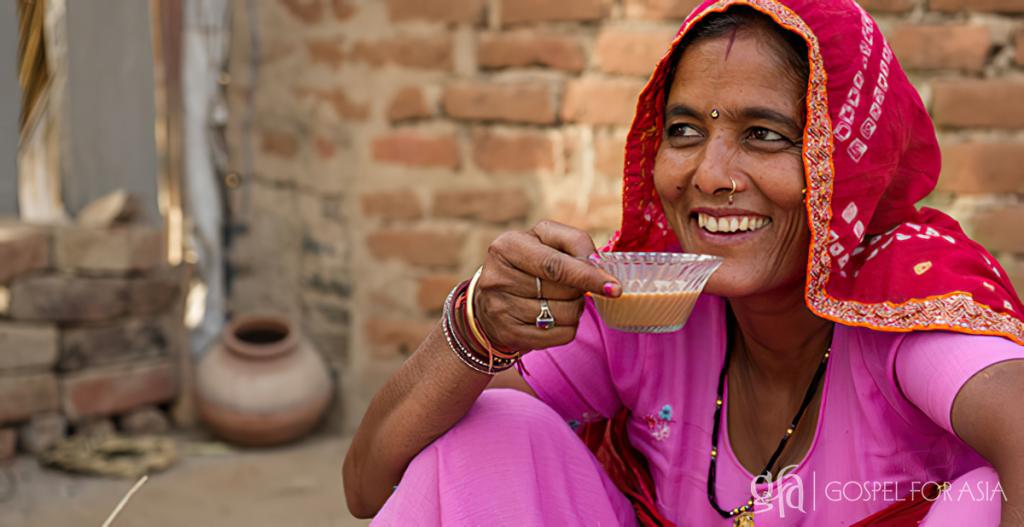 You can give hope to many others like Sadhri, a widow, a woman who needed to hear of God's love. Empower Gospel for Asia national workers to bring that hope and love to a woman today.
---
Learn more about the Gospel for Asia Women Missionaries workers and their heroic efforts, dedicating their lives to bringing hope and God's love to the women of Asia – whether they be a widow, abandoned girl child, or the marginalized.
*Names of people and places may have been changed for privacy and security reasons. Images are GFA stock photos used for representation purposes and are not the actual person/location, unless otherwise noted.
---