WILLS POINT, TX – Gospel for Asia (GFA World) founded by K.P. Yohannan, which inspired numerous charities like Gospel for Asia Canada – Discussing Lopa and her family, the sickness and poverty, and the gift of education for her children that she was unable to give through the local Gospel for Asia Bridge of Hope center.
As Lopa watched her husband languish from a debilitating kidney condition, she struggled to work and provide for her three children. She couldn't give her husband his health back, and she couldn't afford to give her children the education they needed. She watched in defeat when one of her sons had to stop going to school. Would Vijul, her oldest child, be able to finish his education? The chances seemed slim.
Lopa earned only enough money to feed the family, not to pay for school fees. At that rate, Vijul would probably have to quit his studies one day, like his brother and like so many other children from poor families in Asia.
Timely Help for Struggling Mother
When Lopa's husband got sick a few years before with a kidney condition, he couldn't work anymore. Lopa then became the sole provider for the family. Eventually, one of her sons had to quit school because Lopa couldn't pay the required school fees.
Vijul was interested in learning, but it seemed doubtful his mother would be able to continue affording the expenses that the nearest school entailed. Lopa was powerless to help her children escape the poverty that had them trapped.
But one day, the staff of the local Gospel for Asia (GFA) Bridge of Hope center met Lopa and her family.
"Jesus loves you and cares for you," they said.
Lopa had never before heard such comforting words. Her heart touched, she gladly accepted the staff's invitation to enroll Vijul in the Bridge of Hope center. Vijul would have the opportunity to receive a quality education, and Lopa would have the joy of knowing her son's future would be brighter and more secure.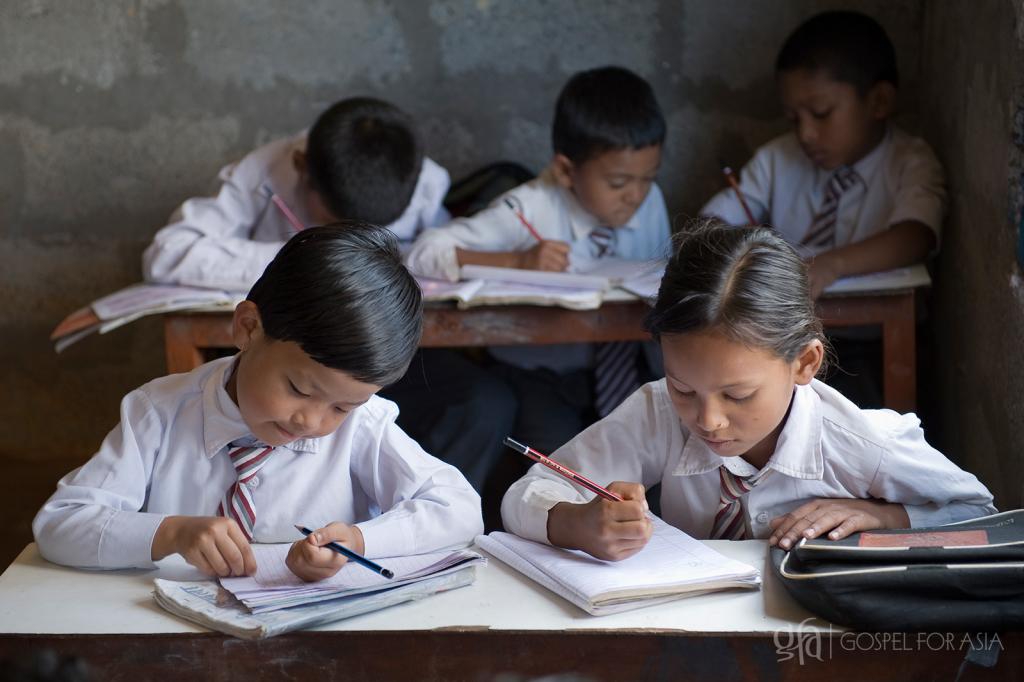 Son Receives Education, Mother Experiences Love
At the Bridge of Hope center, Vijul received a nutritious meal each day, which removed part of the burden Lopa had for feeding her family. And as the staff taught him in his academic disciplines, he began improving in his studies. Through Bridge of Hope, the chance that Vijul would finish school became not only possible but probable.
The Bridge of Hope staff visited Lopa and her family each week to encourage them. As Lopa saw the staff's care and love, she began to see the truth in the words they'd told her: Jesus did love her.
Many Mothers Receive Priceless Gift
Lopa is filled with gratitude for all God has given her and her family through Bridge of Hope.
"Now my son is getting school materials like a school bag, books, free education and healthy food in the . . . Bridge of Hope center," she says. "We are poor; I'm unable to fulfill my sons' basic needs. But the Bridge of Hope is a great help and blessing for my family."
Not only is Vijul receiving care through Bridge of Hope, but also his younger brother has been able to start going back to school. As Bridge of Hope lightens Lopa's financial burden, God is paving a brighter future for all three of her children.
It's through sponsors around the world that mothers like Lopa continue to receive a priceless gift: the joy of knowing their children will receive an education.
---
Learn more about the Gospel for Asia Bridge of Hope program and how you can make an incredible difference in the lives of children, bringing hope to their lives and their families, transforming communities.
*Names of people and places may have been changed for privacy and security reasons. Images are Gospel for Asia stock photos used for representation purposes and are not the actual person/location, unless otherwise noted.
---