WILLS POINT, TX – Gospel for Asia (GFA World and affiliates like Gospel for Asia Canada) founded by Dr. K.P. Yohannan – Discussing Fae, her unyielding commitment for world missions, for Gospel for Asia and it's national missionaries, through prayer, through her giving, through her life.
T
welve-year-old Fae listened intently to the speaker from the old-fashioned tent meeting revival. Visions of exotic and far-flung places flashed through her mind. When the speaker called people to dedicate their life to missions, Fae walked down the aisle, each step paving the path that would become her life's legacy.
Born in 1938—one year before the world was plunged into the second World War—Fae grew up in a godly home. As nations battled—some to bring death and destruction, and others to bring hope and deliverance— something different budded in Fae's heart: love for the people of the world.
Bringing Nations Near in Prayer
Throughout her life, Fae often asked the Lord to send her to a foreign country to serve Him. Then, one day, she heard a clear voice in her heart: "You will be a missionary on your knees." Knowing God's path for her, Fae planted herself firmly in her home state and got to work bringing the nations near through prayer.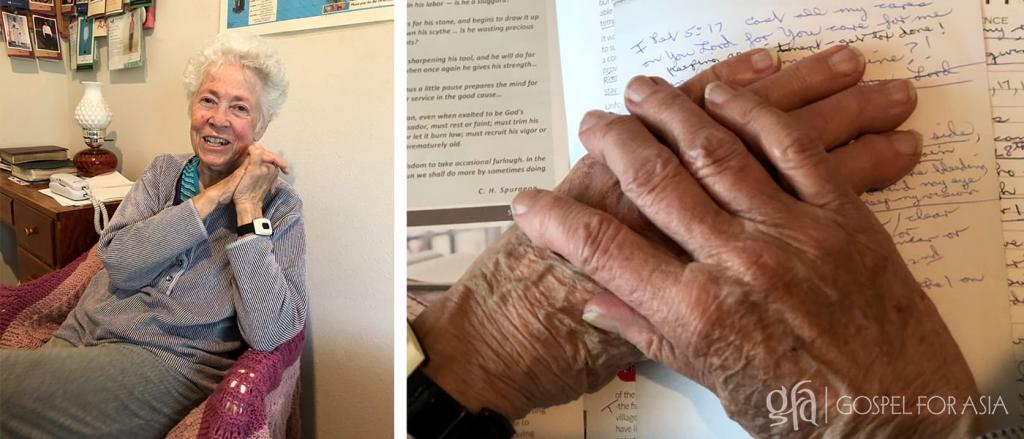 "[There are] so many things to pray about," shared Fae in her testimony written later in life. "Especially for … people around the world and for missionaries seeking to [minister to] them … 'We can open up whole countries by our prayers,' said Watchman Nee."
Fae dedicated an entire room in her house to prayer. On the walls, Fae hung a world map, displaying each country on the globe. In her prayers, Fae would visit each one. When Fae got her hands on the book Operation Mobilization, which lists prayer requests for every country in the world, she would pray through the entire book annually. Each page, marked with the date of her prayers, told the story of Fae's journey to every nation and people on earth, sowing seeds of faith.
"You will be a missionary on your knees."
In 1987, at 48 years old, Fae finally heard the word she had let go dormant: send.
"As soon as we became debt free," shared Fae, "God gave us our 'calling.' We received a publication in the mail called SEND!"
It was from a young ministry called Gospel for Asia (GFA). Fae knew this was the next step in her adventure in missions: to support national workers whom God would "send" to share His love with their own people. These men and women would travel to places that Fae could only reach in her prayers.
But how would she support them? Her husband's modest income could support some missionary work, but Fae had big goals, such as donating 1 million dollars to missions in her lifetime, and big faith to see them fulfilled!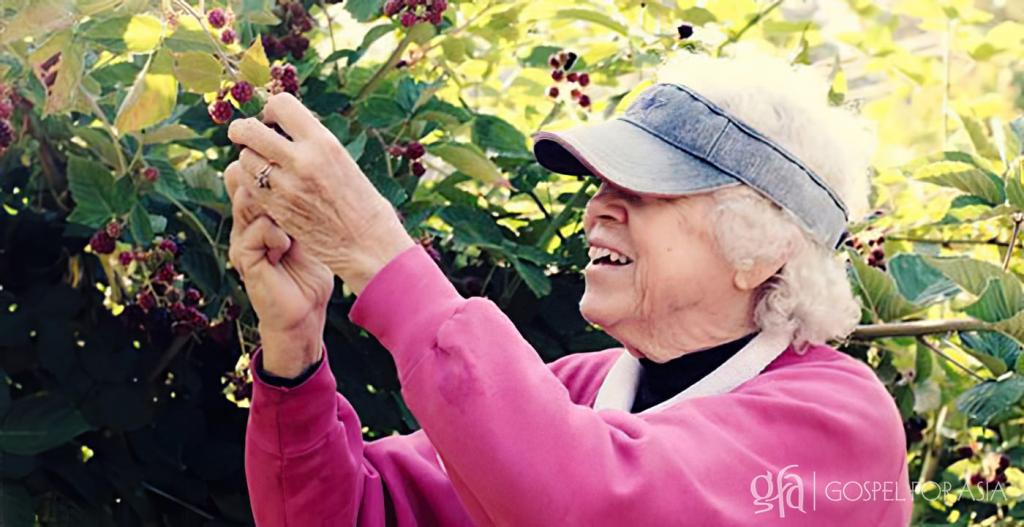 Berries Bring Eternal Life
After a move to Bonners Ferry, Idaho, Fae and her husband purchased five acres of land. It was on these five acres that Fae would see her desire for serving in God's kingdom fulfilled.
"I'd been asking the Lord what we might do to make some income on our new place," shared Fae. "God led us to plant blueberries, raspberries and blackberries. We dedicated all the gross proceeds to help [others hears the Good News] through Gospel for Asia (GFA). So far, it has produced a good crop for 16 years!"
Tending a garden bursting with more than 120 plants, Fae became the local "Berry Lady." On her business cards was written the purpose of the garden: to support missions across the globe. Fae's berries flourished, becoming the most prolific garden in the area.
There was so much work to do in the garden: plant, weed, prune, pick, clean produce, talk with customers, ring up purchases and process paperwork. As Fae dug in and cultivated the garden, she knew that on the other side of the globe the missionaries her garden supported were sowing hope in the fertile lands of Asia.
"Those who are planted in the house of the LORD shall flourish in the courts of our God. They shall still bear fruit in old age; they shall be fresh and flourishing."
—Psalm 92:13–14
The Legacy that Lasts Forever
For more than three decades, Fae invested her life in the world missions work of Gospel for Asia (GFA) through prayer, sponsoring national workers and sharing the ministry with others. In her prayer room, pictures of missionaries and Bridge of Hope kids covered the walls, each personally sponsored and prayed for.
By Fae's 81st birthday, after decades of planting and praying, her dream of donating 1 million dollars to missions work become a reality.
"Those who are planted in the house of the LORD shall flourish in the courts of our God. They shall still bear fruit in old age; they shall be fresh and flourishing." (Psalm 92:13–14)
Next to this verse in Fae's bible is this prayer: "Help me to bear much fruit for you, Lord, even in my old age!"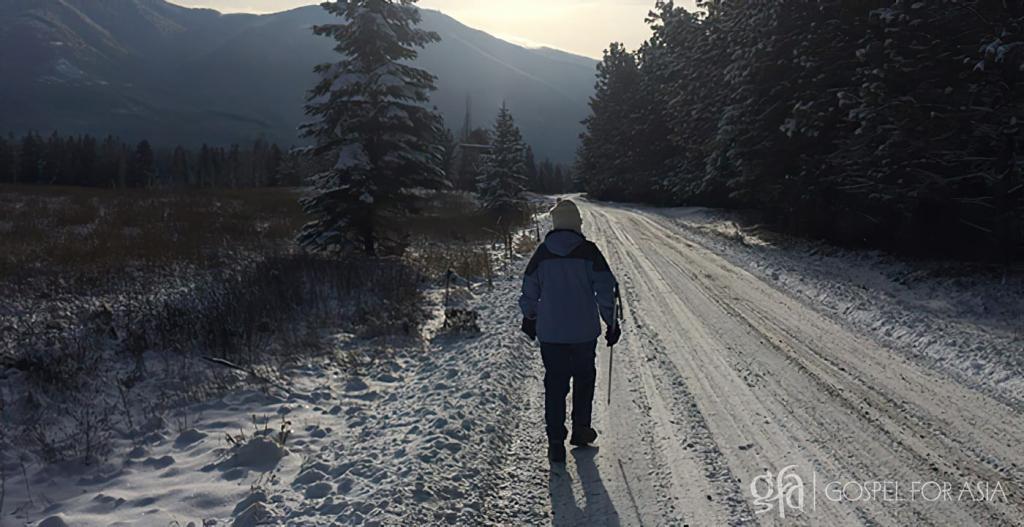 Fae's legacy is that she cultivated life—in the garden, in the lives of those close to her and in those living across the globe. Fae went home to be with the Lord on August 14, 2019. She is now praising her Savior in heaven, and one day she will be joined by the countless lives she touched while here on earth.
---
Through donations to Gospel for Asia's Where Most Needed fund, we are able to tell more people about the opportunities to transform communities through Christ's love in Asia. Help us to do our part in fulfilling the Great Commission.
*Names of people and places may have been changed for privacy and security reasons. Images are GFA stock photos used for representation purposes and are not the actual person/location, unless otherwise noted.
---