WILLS POINT, TX – WILLS POINT, TX – Gospel for Asia (GFA World) founded by K.P. Yohannan, has been the model for numerous charities like Gospel for Asia Canada – Discussing Fumnaya, an elderly widow, living her days in sickness and boredom, and the female GFA workers who shared the hope of Christ.
"At this old age, why do you worship [this other] God?" Fumnaya's son scolded her. His anger stiffened the air. Despite his harsh words, Fumnaya would not give up this love and hope she had found. In her old age, she could see more clearly now than ever.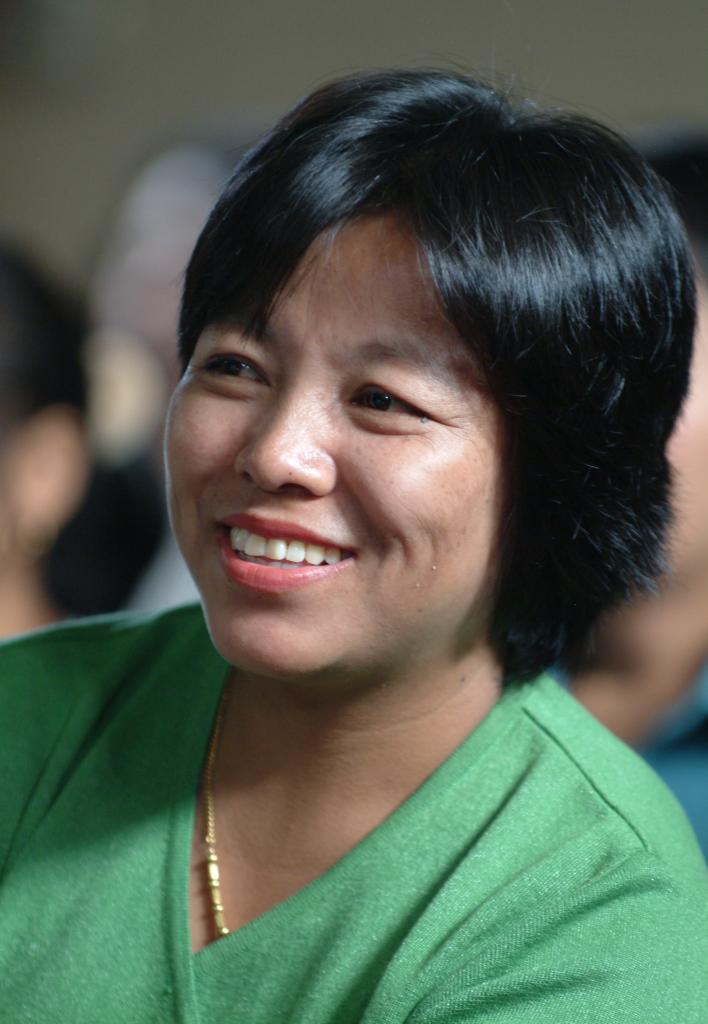 Widow Faithful to Tradition
Fumnaya had dutifully served her gods. She, much like her son, had believed people should be faithful to their traditional deities. Night and day, she devoted her life to the gods and goddesses her family had worshiped for decades. When she became sick and weak, she kept an image of her god by her bedside and cried out to it, hoping it would ease her suffering.
Friendship Blossoms Between Widow and Female GFA Workers

Meanwhile female Gospel for Asia (GFA) workers, Talia and Nanini faithfully served in Fumnaya's village, sharing the unveiled beauty of Christ. When they heard about the elderly widow, they sought to comfort her.
As soon as they began sharing about Christ, however, Fumnaya disregarded their words. She had her god, and she would continue to worship him.
Even though Fumnaya didn't care for what they had to say, she desperately wanted the women's company. Being a lonely widow living in her married son's house, Fumnaya lived her days in pain and boredom. Her sickness had left her with a swollen left leg so she was unable to walk properly, and she was frequently too weak to do much else but remain indoors.
Whenever Talia and Nanini visited her house, it greatly eased the boredom Fumnaya felt. Eventually, she found true friends and companions in the two women. They prayed for her often and continued to visit and encourage her with God's Word. As time went by, their relationship blossomed.
Widow Finds Faithfulness in Christ
Over time Fumnaya realized the faithfulness of God in her life. The words the national workers shared began to sink deep into her heart. She soon embraced the offer of new life in Christ.
But her son became enraged. How could his 65-year-old mother leave her faith now to follow after this unfamiliar God? Fumnaya's son scolded her.
"If this God heals you completely, then we will also worship Him," he challenged.
He forbade Talia and Nanini to openly talk about Jesus when they visited, thinking they had misled his mother. But Fumnaya encouraged them to have prayer meetings in her home, unafraid of what her son might say.
"I know that the Lord loves me," Fumnaya said, "and He is faithful to me. He has saved my life, and I know I will go to heaven after I die."
Fumnaya longs to see her son come to the Lord. Even though he acted in anger toward her, she desires more than anything that he will grasp the peace of Christ.
She continues to be encouraged by the friendship and earnest prayers of the women missionaries. Through Talia and Nanini's love and care, Fumnaya has found the hope of Christ and takes comfort and rest in His complete love.
Female Gospel for Asia (GFA) workers like Talia and Nanini share Christ's redemption to many women—young and old. Imagine being part of sharing hope with these precious souls and telling them about Christ for the first time. Some like Fumnaya have waited many years. You can sponsor a woman today and become part of God's work in Asia!
---
Learn more about the female GFA workers and their heroic efforts, dedicating their lives to bringing hope and God's love to the women of Asia.
*Names of people and places may have been changed for privacy and security reasons. Images are Gospel for Asia stock photos used for representation purposes and are not the actual person/location, unless otherwise noted.
---