WILLS POINT, TX – Gospel for Asia (GFA World) founded by K.P. Yohannan, has been the model for numerous charities like Gospel for Asia Canada, to help the poor and deprived worldwide – Discussing GFA World pastor Pekelo, his encounter with a remote village full of sickness, fragility, the absence of mosquito nets to defend against mosquito-borne illnesses, and the free medical camp that brought hope and love.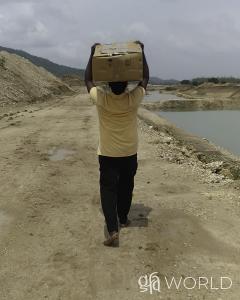 Gospel for Asia (GFA) pastor Pekelo had only been to the remote village once. The only way to reach it was a three-mile hike. Upon reaching his destination, however, Pastor Pekelo found himself in the midst of destitution. He quickly forgot about the long journey and turned his attention to the needs of the villagers. As he surveyed the situation, an idea began to form in Pastor Pekelo's mind: He wanted to offer the entire village of nearly 50 families a free medical check-up.
An Undeniable Need
Pastor Pekelo knew bringing a free medical camp to the small, remote community would be a challenge, but he was armed with a determination to assist with the needs he witnessed firsthand.
With his own eyes, Pastor Pekelo saw the darkness of the village where electricity was a commodity still unavailable. With his own legs, Pastor Pekelo experienced the village's difficulty of access. With his own nose, Pastor Pekelo inhaled the odor of sickness that plagued the village due to lack of medical care.
Pastor Pekelo quickly learned the residents often fell ill with mosquito-borne illnesses. They needed aid and protection. The compassionate pastor knew a free medical camp and mosquito net distribution would take strategic planning, but he was convinced such an event would benefit the people of this remote village.
Plan of Action – A Free Medical Camp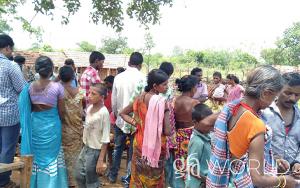 In conjunction with the Youth Fellowship pastor, Pastor Pekelo began coordinating with church leaders and fellow believers. They secured boxes of medicine and mosquito nets and enlisted the services of three doctors, including a surgeon. The team then hefted the heavy boxes of supplies on their shoulders and set out on the over-three-mile trek to the village.
As word spread about the free medical camp, people from the next village, about one-and-a-quarter miles away, journeyed to the village to stand in line for a check-up.
Doctors spent the day examining patients and prescribing medications. Pastor Pekelo and his team distributed mosquito nets. Over the course of the day, approximately 300 patients received free health assessments and medicine, and 150 families left with mosquito nets to help protect themselves against disease.
The villagers were grateful for the love and care shown through the attention of the doctors and Pastor Pekelo and his team.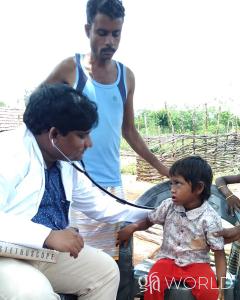 "I have been in this village for 22 years and had not seen anyone come to this village with help for us and our children," said 22-year-old Luane, who came from the neighboring village. "[The church], not knowing who we are and our situation, visited us by walking five kilometers all the way to our village. We are ever grateful to them for their help. Thank you."
A 40-year-old woman, Alonna, expressed her deep gratitude: "Our village has no electricity, and our children frequently get fever due to mosquito bites. I thank God for the mosquito nets that we received today. It will protect our children. We thank [the church] and Pastor Pekelo for the love and concern towards us."
Pastor Pekelo's vision to help a remote village by hosting a free medical camp became more than a blessing of physical care for the villagers. They were also blessed to receive the love and care of neighbors acting as the hands and feet of Jesus.
---
Read the story of how Jamar, his family, and his community flourished after a Bridge of Hope center hosted a free medical camp in their village.
*Names of people and places may have been changed for privacy and security reasons. Images are Gospel for Asia World stock photos used for representation purposes and are not the actual person/location, unless otherwise noted.
---