WILLS POINT, TX – GFA World (Gospel for Asia) founded by K.P. Yohannan, whose heart to love and help the poor has inspired numerous charities like GFA World Canada, to serve the deprived and downcast worldwide, issued this first part of a Special Report on the world's greatest 'badge of shame': Children in Crisis.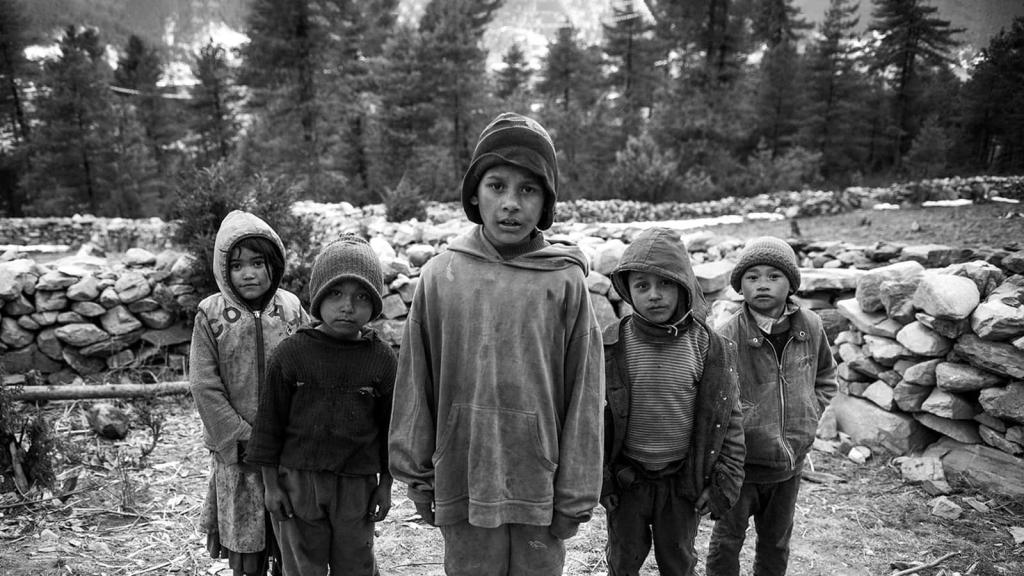 A shocking U.S. Border Patrol video showed human smugglers dropping two unaccompanied children—sisters ages 3 and 5 from Ecuador—over a 14-foot section of the border fence in the New Mexico desert.[1] The smugglers ran off, leaving the young girls alone and stranded.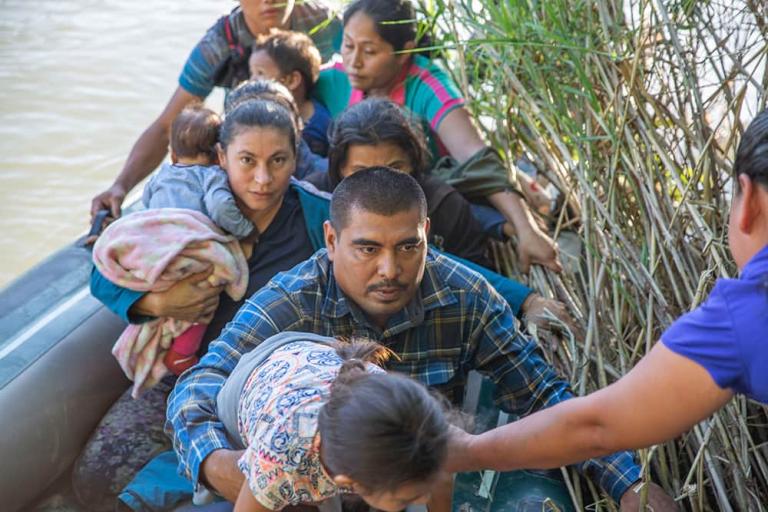 Another young mother from Central America thought she was on the cusp of giving her 9-year-old daughter a better life in the United States. They'd traveled a long, perilous journey and had just one more hurdle to cross: the Rio Grande River separating Mexico from Texas. Tragically, it was a step too far. The little girl apparently drowned before reaching the other side, NBC News reported.[2]
Desperate to escape extreme poverty and surging gang violence in their native countries, thousands of migrant children from Latin America continue to flock to the U.S. southern border, with or without their parents. The journey is fraught with dangers that include becoming prey for human traffickers and ruthless drug cartels en route.[3] Every day in Spring 2021, U.S. border officials were detaining more than 600 unaccompanied migrant children trying to cross the U.S.-Mexico border, with many children risking their lives to do so.[4] According to a CNN report in April 2021, there were more than 20,000 unaccompanied migrant children in the custody of U.S. officials at that time.[5]
The plight and peril of migrant children seeking refuge in the U.S. is a stark reminder that "children in crisis" are not restricted to far-away countries.
Children are in crisis right on our doorstep, in our own neighborhoods, wherever we live in the world. And the problem is growing worse. Until we take steps to protect and prioritize children, their neglect will be a shameful legacy for the nations of our world.
The sight is too much to bear for many Western visitors: A frantic teenage mother, with a newborn strapped to her back, looking for a handout to feed herself and keep her tiny baby alive.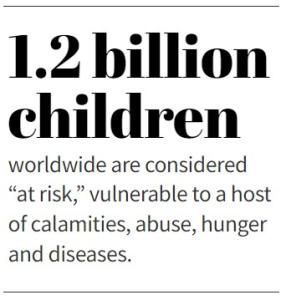 But this real-life scene often isn't what it appears to be. The baby is not hers. She has actually rented the newborn from its mother or guardian so that her pleas for help solicit greater sympathy from passersby.
Renting out "babies-to-beg" is a common practice in Kampala, Uganda's capital, where hundreds of children and teenagers from outlying areas—some with parents, many without—descend on the city in the hopes of scraping together money for food. Every day the ritual is the same: hustle, beg, scavenge or steal to survive.
If she's fortunate, this desperate teenage girl, who is extremely vulnerable to sexual exploitation and prostitution, will solicit enough sympathy to purchase a Rolex. Not the luxury wristwatch Rolex you and I might think of, but an egg-filled chapatti, similar to a burrito, that's served on nearly every street corner.
Her plight and the fate of the baby she carries on her back are intertwined. Both face a life—likely a very brief life—of perpetual struggle. Both face the threat of abandonment and exploitation. Both girls are continually at risk.
That so many of the world's children in crisis live without compassionate considerations or safeguards from harm is tantamount to being one the world's greatest "badges of shame."
They're among the estimated 1.2 billion children worldwide who are considered "at risk," vulnerable to a host of calamities, abuse, hunger and diseases—a toxic combination driven largely by poverty and supercharged by the COVID-19 pandemic.[6]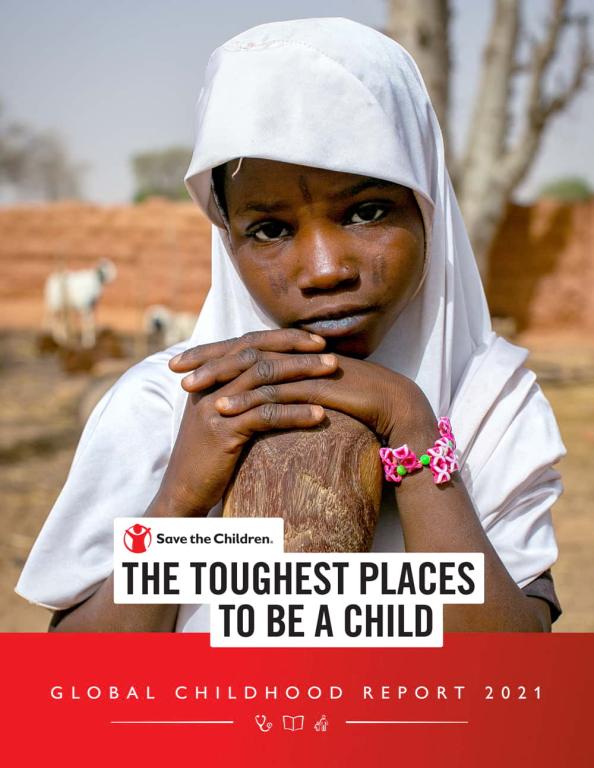 According to Save the Children, more than half the world's children are at risk of poverty, conflict and discrimination against girls.[7] A report by the international charity states that one billion children live in poverty, 240 million live in areas impacted by conflict, and 575 million girls live in countries where discrimination against women and girls is common.
According to Save the Children, Singapore and Slovenia are the best places to be a child, where childhood is most protected.[8] In contrast, Save the Children's latest Global Childhood Report for 2021, "The Toughest Places To Be A Child," lists 10 sub-Saharan African nations as the worst places to be a child, "where childhood is most threatened."[9]
Perhaps surprisingly to some of our readers, the United States is ranked 43rd on the list, behind Russia, Lebanon and Belarus. According to Save the Children's report, "The United States badly trails many other advanced countries in helping children reach their full potential." Nonetheless, it ranks among the top 47 countries in the world where relatively few children miss out on their childhoods. The report states, "Countries with similar scores include Bahrain, China, Montenegro, Qatar, Russia, and Slovakia."[10]
Save the Children says millions of children are being "robbed of the childhoods they deserve." The agency states that every child has a right to childhood free from fear, safe from violence, protected from abuse and exploitation.
The concept of childhood is defined in the (U.N.) Convention on the Rights of the Child. It represents a shared vision of childhood: healthy children in school and at play, growing strong and confident with the love and encouragement of their family and an extended community of caring adults, gradually taking on the responsibilities of adulthood.[11]
But, the report acknowledges, "This ideal contrasts starkly with the childhood many experience."[12]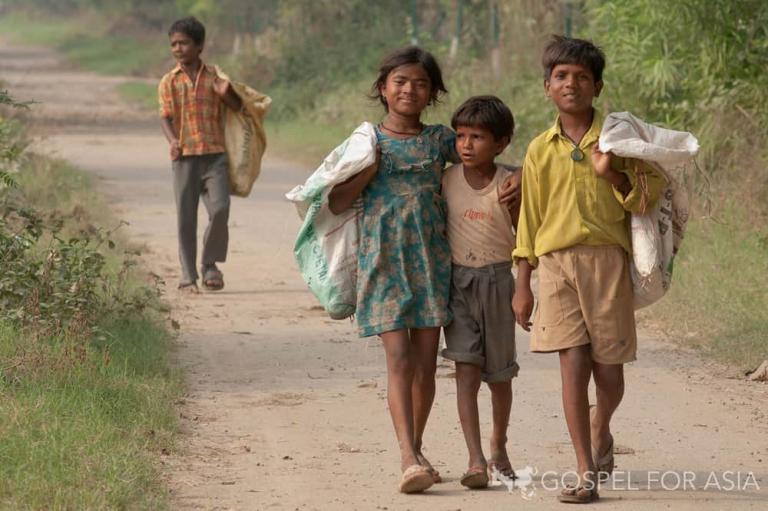 Fatherless Kids in Crisis: The 'Epidemic' of the Street Children
Around the world, one of the most critical issues affecting children is the surge in the number of kids living on the streets, with no one to protect them or care for them.
Child abandonment is a worldwide crisis. Globally, the "epidemic" of absent fathers, especially, is a major cause of child neglect, often leaving children without a male role model, protector and provider.[13]
Combined with the tribal practice of having multiple wives or concubines, it's not unusual in some African countries for one man to produce upwards of 30 children.[14] Many of these children grow up never having any relationship with their father, or even knowing who their father is.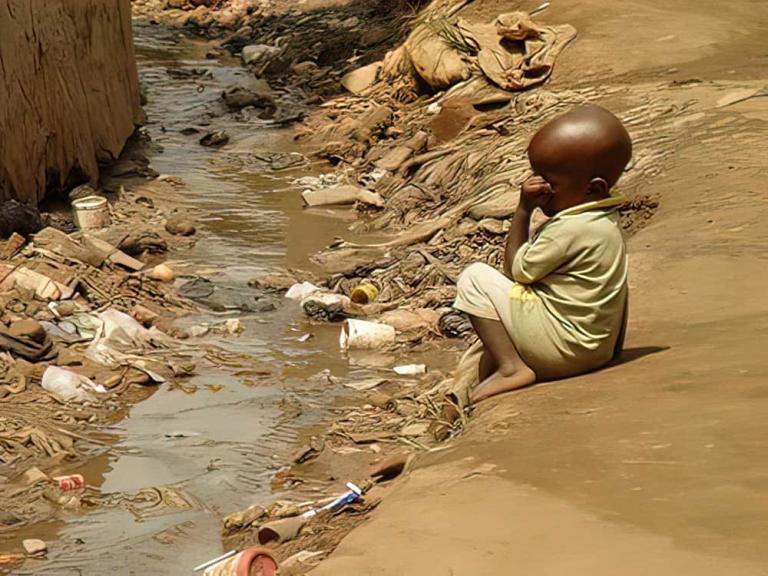 A report published in 2020 by the African Network for the Prevention and Protection Against Child Abuse and Neglect revealed that child neglect and sexual violence were the biggest issues facing kids growing up in Uganda, one of the lowest-ranking countries.[15] In 2015, a study of street children in the capital city of Kampala revealed that most kids, the large majority being boys, began their life on the streets between the ages of 5 and 10. Seven out of every 10 street kids had come to Kampala by public taxi or bus. They came for a myriad of reasons. Some came to find work and advance their prospects; others were orphans or victims of abuse or neglect who'd fled horrible home environments; and then there were the rebels and runaways. Almost two-thirds of the kids had lived on the streets for at least a year, and many of them had been on the streets for four years or more. More than half of the children reported they'd been physically abused on the streets, and one in every four said they'd suffered sexual abuse.
Many street boys have nothing more than torn rags or sackcloth to wear as clothes and no shoes on their feet, leaving them vulnerable to puncture wounds that quickly become infected, causing their feet to swell grotesquely. Many of them carry a constant companion tucked inside their ragged clothing—a plastic bottle containing fuel, dipped in a filthy piece of cloth. Every few minutes, they inhale the fumes from the bottle, their eyes floating upwards as the cheap "drug" takes effect. It's the only way they know to dull their senses and take away the pain and suffering in their lives.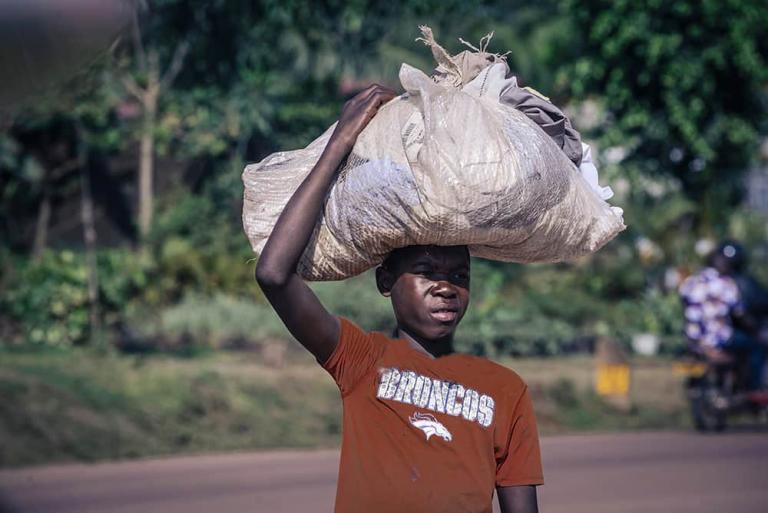 I once met a boy named Kandwanaho who told me how he searches the alleys of Kampala from daybreak until dusk, collecting discarded cardboard boxes. He visits the alleyways behind the local market stalls and shops, picking up boxes that once held soap, sodas or other goods. Sometimes, he'll "strike gold" and find a giant TV box. When he's gathered several boxes, he takes them to the sprawling downtown marketplace, known as Owino Market, and sells the cardboard to the shoe salesmen. They cut the cardboard into sole-size pieces and slide the card into the footwear to help the shoes keep their shape. If Kandwanaho works a 12-hour shift, he makes just over one dollar.
There are times he roams the streets alone all day—dodging taxis, stubbing his bare toes on the cracked roads, inhaling exhaust fumes, hoarse from thirst—and does not find a single box to recycle. On those days, he has nothing to eat unless he dives into the garbage piles to search for a scrap of anything edible among the competing stray dogs and cockroaches.
For Kandwanaho, and many like him, the most troubling time is nightfall as the city's hectic rhythm subsides. It's as if everyone is returning home, except for the kids who live on the streets. They have nobody, and nowhere to call home. The dimming light is their cue to find a place in a drainage ditch or empty shack for the night. It's their hour to poke around the trash piles for any bits of food ditched at the end of the day. As the light fades, their reality mirrors the approaching darkness.
In Uganda, because street boys are viewed by many business owners as thieves and troublemakers, they're chased off, beaten up and, in extreme cases, even murdered. The reality that human life is cheap and expendable on Kampala's volatile streets is clearly evident.
As the lowest of the low, street kids are most often the "whipping boys" when anything goes wrong. Kandwanaho told me that a group of his friends were once caught stealing copper pipes they intended to sell. They were kicked in the head, beaten unconscious, soaked in gasoline and set alight, Kandwanaho recalled tearfully. At their burial in a paupers' graveyard, he and other street boys were the only mourners present.
---
Give to Help Support Children at Risk & Kids in Crisis »
If this special report has touched your heart and you would like to make a real difference in the lives of children in crisis around the world, and bring hope to kids at risk of violence, impoverishment, or child labor, then make a generous one time or monthly gift to help kids in need in Asia or Africa.
---
About GFA World
GFA World (www.gfa.org) is a leading faith-based global mission agency, helping national workers bring vital assistance and spiritual hope to millions across the world, especially in Asia and Africa, and sharing the love of God. In GFA World's latest yearly report, this included thousands of community development projects that benefit downtrodden families and their children, free medical camps conducted in more than 1,200 villages and remote communities, over 4,800 clean water wells drilled, over 12,000 water filters installed, income-generating Christmas gifts for more than 260,000 needy families, and teaching providing hope and encouragement available in 110 languages in 14 nations through radio ministry. GFA World has launched programs in Africa, starting with compassion projects in Rwanda. For all the latest news, visit our Press Room at https://gfanews.org/news.
---