Hello, friends! If you're here because of my recent articles on HuffPost or The Mighty, welcome! I'm glad you're here!
Here's a few more stories you might want to check out (but don't miss today's guest post):
Now, let's talk about Nina…
There are some writers who really make me envious. Some people just naturally string words together that sing. My friend Nina is one of those folks.
If you've ever struggled with feeling unworthy of God's presence, this post will resonate deeply. If the heaviness of shame has ever felt more overwhelming than the peace that passes understanding, you'll feel right at home with this story.
Grace is messy,
Steve
I remember the first time I entered the sacred walls. I was four years old and spending a couple weeks in Paris with my grandmother who called those mysterious streets of poetry and full-bodied red wine "home." It was the coldest winter I'd ever experienced (although a meager four years of age and growing up in the South didn't push forth many rivals).
The breath left my mouth and mingled with the cigarette smoke on the street as I walked up to the mountain of intricately carved earth with my mother and uncle leading the way. The Notre-Dame was a goddess, erected in stone, the stuff of legends and lore, guarded by an army of gargoyles. She was a muse of the most prominent artists. French literature scholars wrote in papers that perhaps Viktor Hugo spent so much time describing her in The Hunchback of Notre-Dame because she was the protagonist, instead of Quasimodo.
I stood there underneath the colors of the misty winter sunlight, its rays filtered through the stained glass windows. I looked up, my eyes gazing at the vaulted ceiling that seemed as far away as heaven. I was miniscule in her sacredness.
My relationship with the holy has often been complicated, with shards of shrapnel and bits of rough gems that struggle to fit into a neat and tidy box. I've always believed in a God, but I wrestled with the interpretations of Him that I'd find as I leafed through the pages of holy texts. I explained it away by saying that the parables and the epistles all left something to be desired in their interpretation of God. But deep down, I think I felt like it was me who was lacking.
I wanted the experience of a communion – the drinking of spicy red wine and the breaking of day old country bread – but I knew I could never stand up to a God so holy. "Look at you with your history and your mess," the voices in my head said, "Your bleeding emotions and smeared eyeliner and hard liquor liver. Your broken wild heart that falls too deeply and hides behind laughter that rings too loudly."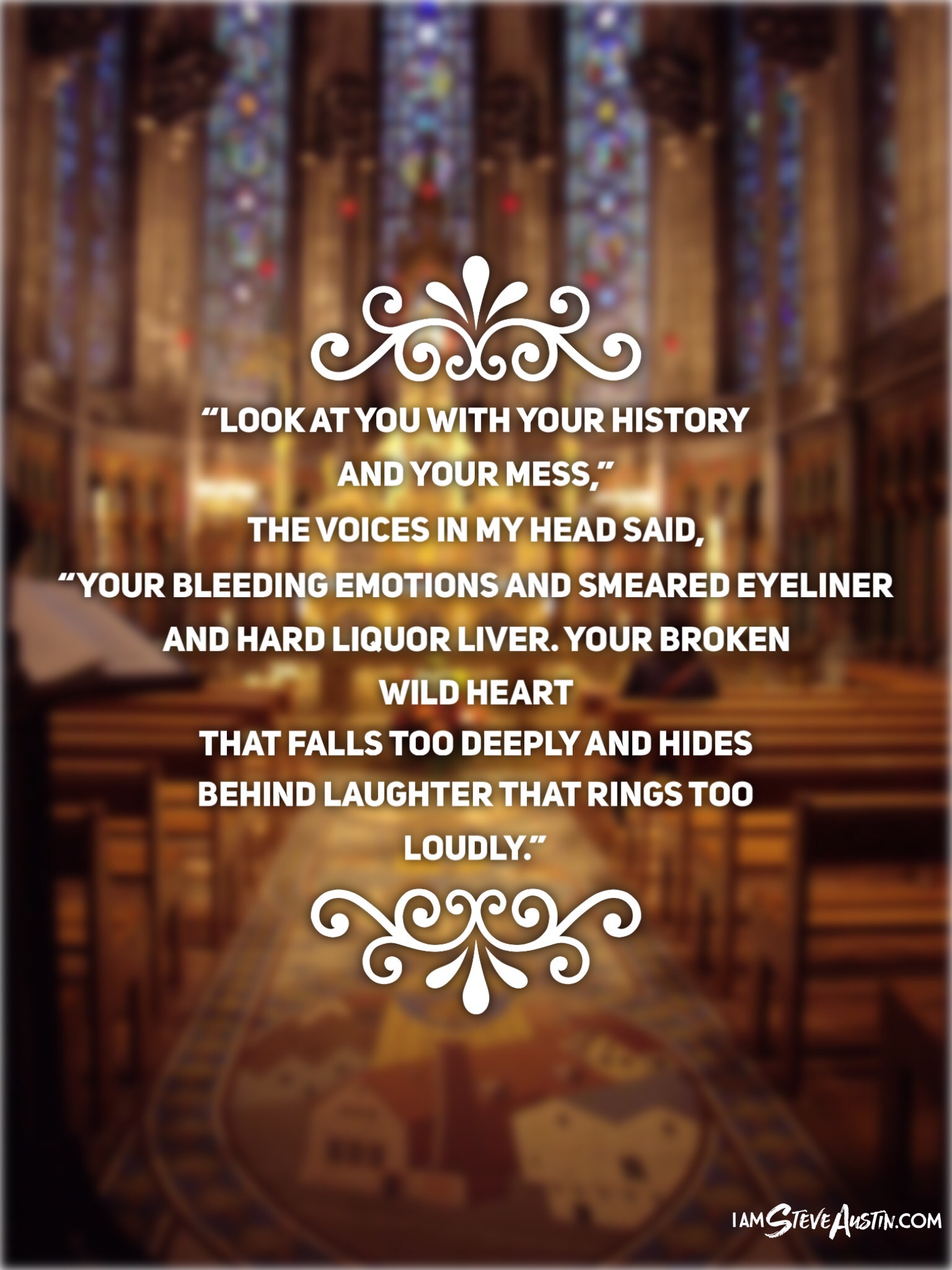 Two decades later, I still see myself standing in the rainbow-filtered sunlight with the holy vaulted ceiling that felt like universes away. Unholy and impure. Unworthy to stand in the presence of God.
What do you do when shame gets heavy? When you suffocate under your regrets and believe everyone can see the smears and bruises and scars? As a child of God, we're called to choose the Light. But this gets harder once we realize how fiercely the darkness will pursue us. We are ashamed to draw near to God and sit at His feet while he teaches us, because of our mistakes.
What if it's really the other way around? What if the broken pieces of our story are the very things that draw us to Him? One of my favorite musical artists, Sleeping At Last, has a song that says, "Make my messes matter / Make my chaos count."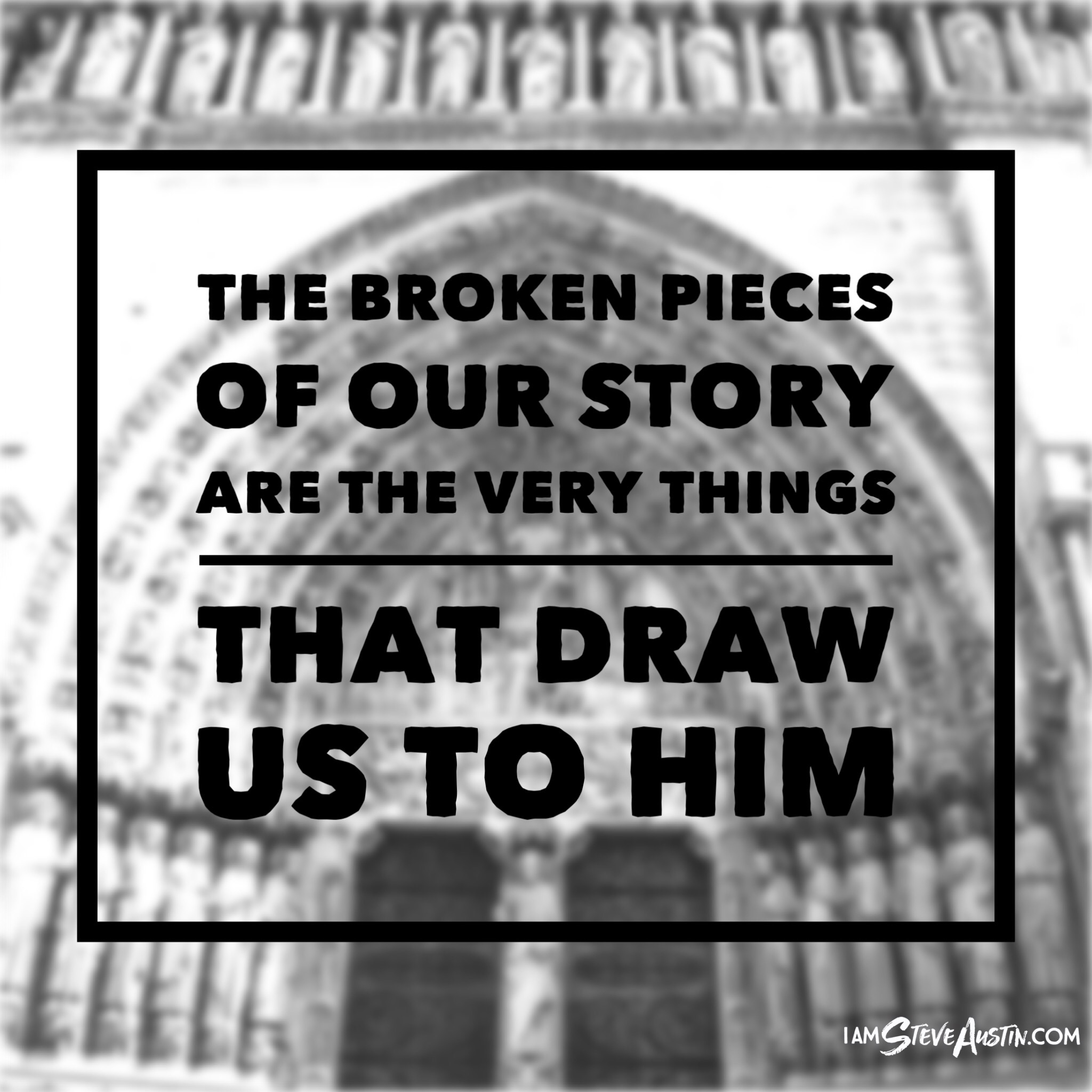 Life throws punches, but we can trust Him with these fragile pieces that we don't want anyone to see. Grace is messy because sometimes, mess is the place where we meet God. Where we taste His grace. I trust God, because I have seen how gentle He is with my baggage.
My relationship with Him today is based on mess meeting wild and unending grace. On trusting that He makes beautiful things out of the dust. Mess and brokenness are not bad things. They shine a light on God's unending love and mercy. Without the experience of battling through the muck of the darkness, we would not be able to see the Light.
God wasn't far away that day at Notre-Dame. He was all around me. He was in the light and in the art and in the ceiling. But it took almost twenty years before I could see that I, too, am worthy of His presence.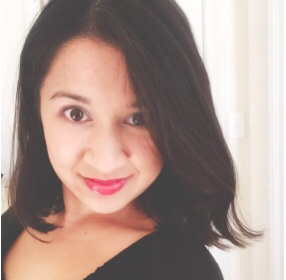 Nina Singhapakdi is a twenty-something wild heart living in Philly. She uses her degree in Art History to write narratives and also faith-based articles at RedeemedMag.com as the Founder and Editor-in-Chief, at Venn-Magazine.com as a staff writer and social media manager, and at her website, NinaSinghapakdi.com. You can also find her daily adventures in grace on Twitter (@NinaSPakdi). She likes barre workouts, tea, books, bold lipstick, and cooking. She makes a mean Guinness beef stew with cheddar herb dumplings.