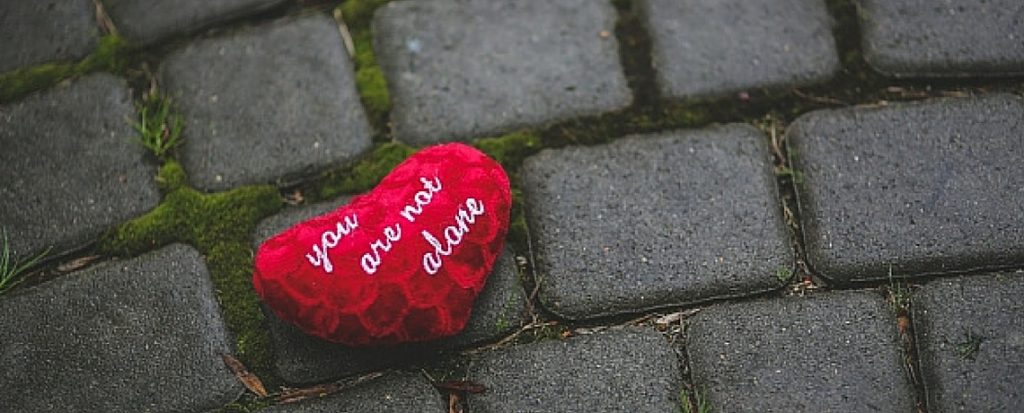 A few weeks ago, in the Grace is Messy Facebook group, one friend mentioned that she was learning to look at her story of "coming out" in the same way that I look at my suicide story. "It is my story," she said. But it's only part of her story. Just like I am not the same guy who once woke up in ICU, she's not just the girl who "came out" and lost all family members but four. This is the power of owning your story.
We are more than only our hardest day.
But, as I told this friend, the power comes when we begin to own our stories. Once we start doing that, no one can take it away from us. No amount of gossip or slander or disengagement can take away from the fact that we are not who we once were, but in the process of coming through difficulty and pressing on in the face of adversity, we have been changed.
And we will change the world as a result.
Anne Lamott said, "We begin to find and become ourselves when we notice how we are already found, already truly, entirely, wildly, messily, marvelously, who we were born to be."
This series is called "This is my story." That must be one of the most popular phrases in all of Christendom. The words were penned in 1873 and remain some of the most oft-repeated lines in churches today.
The author of "Blessed Assurance," Fanny Crosby, was blind nearly all of her life. Yet in spite of her physical blindness, Crosby wrote more hymns than any other writer, to my knowledge. In the darkness of her own ailment, she helped the rest of us find God. She refused to let her song be silenced. Fanny Crosby understood the power of owning her story.
After finding love and marrying, it seemed things were turning around for Fanny Crosby. Until she lost her baby. Yet in the midst of great trial and heartache, she continued to write hymns of praise to God. It was her gift to the world.
Two weeks ago, a girl shared her story of being molested by her brother. Last week, we heard from a formerly adulterous woman. In the weeks to come, there will be other stories that have pricked my heart. Stories of triumph over tragedy and finding messy grace in the midst of a life that was (at least temporarily) ravaged by pain and suffering. The whole point of the "This is My Story" series is to enable others to own their story.
What's your story? Is it your first memory? Maybe the hardest lesson you've ever learned? Or your most embarrassing moment? Your biggest screw-up?
We've all got a story. Some of us are more comfortable sharing than others, especially if you've been criticized by a less-than gracious person. Most of us can think of that one bad boss, most ministers I know have experienced critical congregations, and if you're a parent, surely you've felt the glaring stare of a stranger in the grocery store. We've all been asked to share some part of our personal lives with people, only to have it picked apart by less than gracious folks. And as a writer, it is part of my daily grind.
Whether you're a writer or not,
the power of owning your story will change your life.
You'll gain:
new courage
deeper insight
an even better grasp of grace than you could have ever imagined by staying silent
more boldness and grace in your interactions with other messy people along the way.
I pray that God places a strong desire to share your message with other safe people and maybe a bit more courage to take risks with those who seem less than safe. I pray He gives you wisdom on the when and how  of sharing your story and I ask that if needed, I can play a part in helping you craft your story.
God has sculpted our nothingness into something beautiful. He has taken the fragmented pieces of lives torn apart by sin and death–mistakes and mess-ups–and created a masterpiece.
As His children, our lives are full of purpose and meaning.  We are no longer bound to what our past says about us. As members of the messy grace tribe, we are no longer limited by the labels others would slap on us. We are no longer held captive by the shameful lies that try to hold us back from less than the very best life has to offer.
*As part of the "This is My Story" series, I've created a new gift just for you! Click on the image below  and download your free printable in the Member Library right now.