Hey friends! I'm giving away one free membership to the Grace is Messy Mastermind Group! Good luck! The giveaway ends 6/22!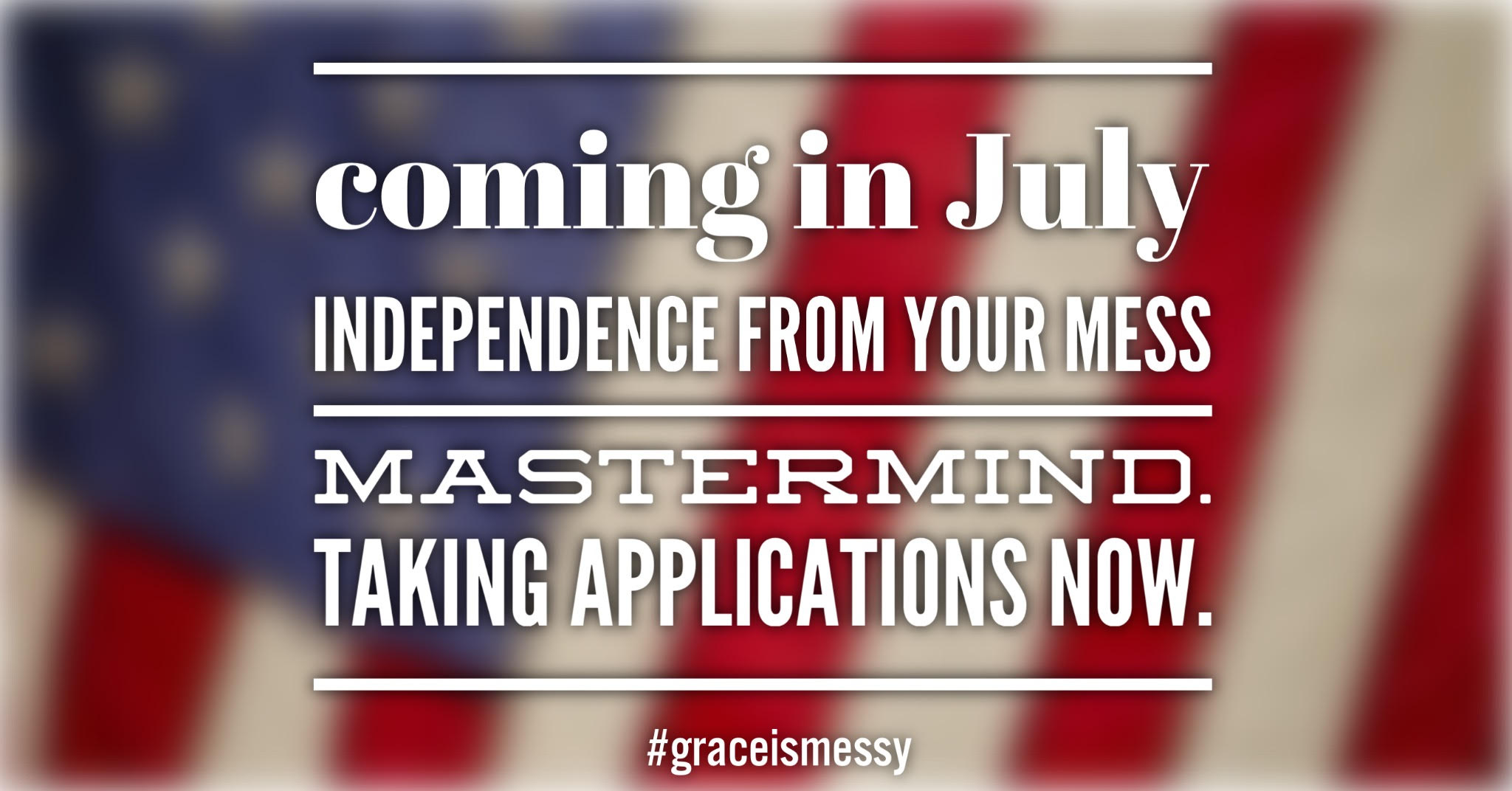 Are you ready to get to the bottom of your mess? Are you wanting exclusive access to the combined power of a solid group working to overcome and move on from setbacks? Join myself and 6 other focused mastermind partners to get independence from your mess!
Few things can accelerate you toward your goals faster than participating in a mastermind. The goal of the Grace is Messy Mastermind group is to talk through your issue and put a plan of action in place to find the freedom you've always desired.
A mastermind group is designed to help you navigate through challenges using the collective intelligence of others.

How does a mastermind work? A group of smart people meet [regularly], to tackle challenges and problems together. They lean on each other, give advice, share connections… It's very much peer-to-peer mentoring and if you are lucky enough to get invited to one, you will most likely see a marked change in yourself…
The Grace is Messy group is all about finding the perfect balance of giving and receiving. This will be an elite group. I'm not settling for just adding warm bodies. I'm looking for committed members with  absolute dedication to this group dynamic. Since this is an exclusive group, there is a brief application process, which includes a 30-minute phone call to discover your specific strengths and needs. This way, we ensure this group is a perfect fit for you.
Includes:
Weekly 90-minute video call via Zoom
Secret Facebook group to connect with peers
One-hour private coaching call with me within the same 6 weeks (a $100 value!)
What do participants gain?
| | |
| --- | --- |
| An outside perspective | Benefit: Others can poke holes in why your current plan isn't working, while providing you with fresh ideas to find the freedom you've always wanted. |
| A safe place to talk through the specifics of your issue | Benefit: A vow of confidentiality, so we know we're free to talk. The confidence that you can be real and know it won't get back to family and friends. And a place to be unfiltered, while feeling accepted and supported. |
| Help finding the recovery resources you need | Benefit: You can continue your process confidently, long after our six week session is over. |
In this small group setting, from the comfort of your own home, you'll be challenged and encouraged by six other people who are willing to be vulnerable and ready to do the hard work. With the support of this powerful group, you will reach your goals and gain practical tools as we dig deep to find independence from the mess. By the end of the six weeks, failure will seem laughable and far less likely.
We've heard two things all our lives:
Garbage in, garbage out.
You are who you hang around.
And it's true! Whether in business or life, the people around us have everything to do with our success.
When a group of people put their minds together in harmony, with common goals, mental stimulation happens at a level no one could achieve individually. Our mastermind group will increase your energy, creativity, self-confidence, willpower, and inspiration in a way you have probably never experienced before.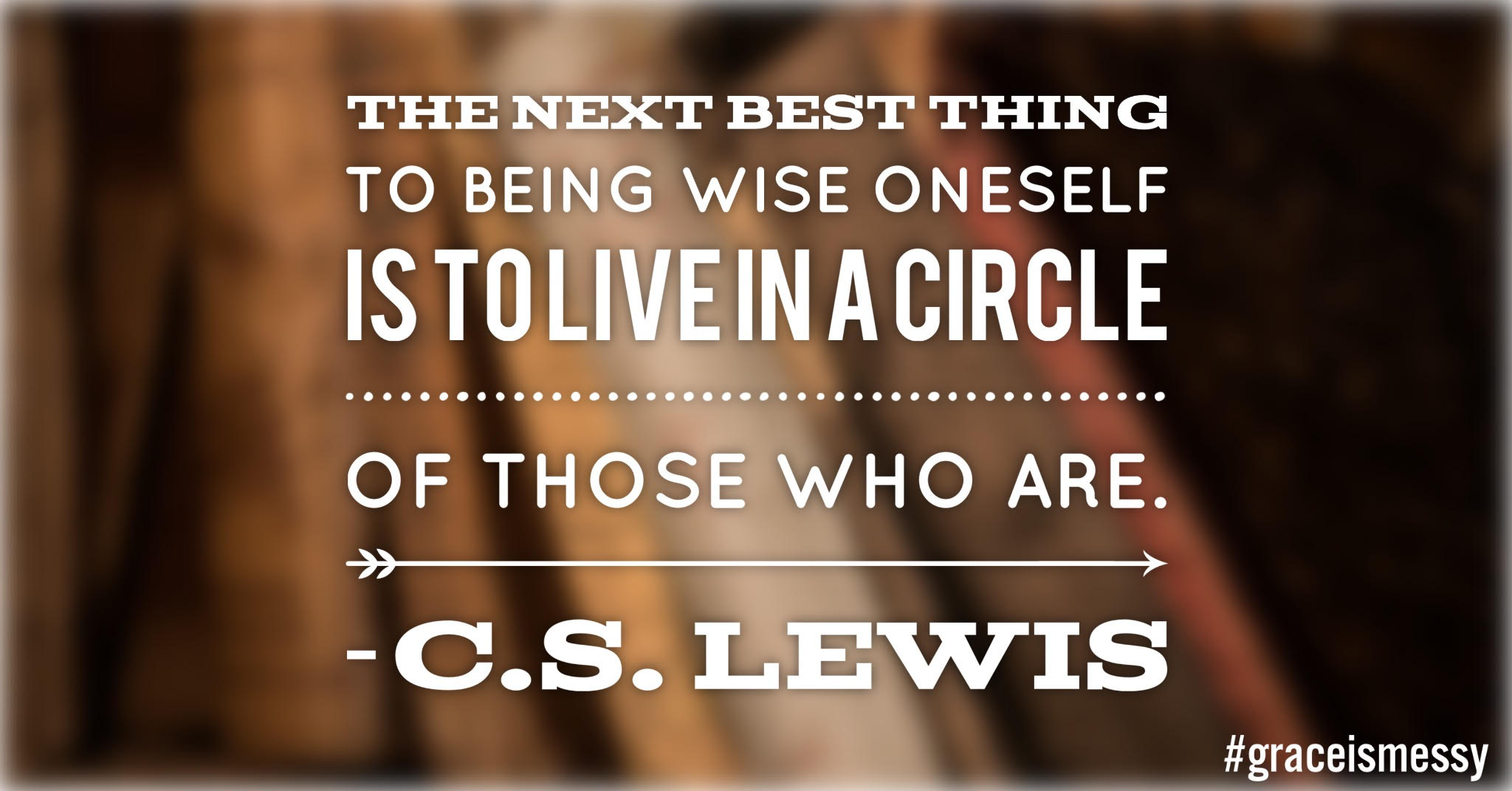 The Basics:
Meetings are simple! We'll meet via Zoom weekly.
Online collaboration is simple and effective!
The secret Facebook group will also allow us to share ideas, articles, and questions any time during the week. This is a chance to build a lifelong community. You can stay in the Facebook group after the mastermind is over, to continue to connect, collaborate, and keep each other accountable.
Each meeting has three essential components: sharing, advising, and accountability. We start with each member sharing their highs and lows from the past week (5 minutes). Each group member will have the benefit of one group session primarily focused on them. They'll be in the "hot seat" for 30 minutes, tapping into the "master mind" of the group, both sharing and receiving support and insight.
We wrap up the meeting by sharing one activity we want to be held accountable for (15 minutes).
Tentative schedule:
7:00pm ~ Welcome
7:10 ~ Updates (all members)
7:40 ~ Hot seat session with one member (planned in advance)
8:10 ~ Everyone states goals for coming week
8:30pm ~ End meeting
Maybe you want to take steps toward freedom, but you don't have a supportive network. Let's create one together. Email steve@iamsteveaustin.com with questions or apply now. Mastermind group starts the first week of July!
Only $149 per person!