When we can let go of what other people think and own our story, we gain access to our worthiness—the feeling that we are enough just as we are and that we are worthy of love and belonging. When we spend a lifetime trying to distance ourselves from the parts of our lives that don't fit with who we think we're supposed to be, we stand outside of our story and hustle for our worthiness by constantly performing, perfecting, pleasing, and proving. Our sense of worthiness—that critically important piece that gives us access to love and belonging—lives inside of our story.

-Brene' Brown
Four years ago, I was a youth pastor, sign language interpreter, wedding photographer, radio host, husband and father. In that order. My weeks were full of activity: long days and long nights were the norm. I worked in a school full-time, had after-school activities with the student I interpreted for, had a radio show Tuesday and Friday nights, church activities Wednesday night and all day Sunday, and my Saturdays were consumed with photo shoots or youth group activities, or both. People wondered how I could keep so many plates spinning, and in my religious fervor, I judged their lack of busyness. The only thing worse than a Democrat, in my humble opinion, was a lazy church person.
My wife begged for attention, my friends constantly complained that I was missing in action, and my anxiety was through the roof. But what could I possibly do about it, other than pop a little white pill and hope nobody found out. I had bought into the lie that it was my job to save the whole world. If not me, then who? Souls were at stake! Lives were hanging in the balance and who could possibly sleep when the blood of someone's eternal damnation would be on my hands?
As a teen, we had the coolest youth room around. The back wall was painted with a city scene and above the skyscrapers was the phrase, "Win the Lost, No Matter the Cost". I'd been raised to believe there was no greater joy and no more heavy a burden than preaching the gospel at every opportunity.
But somewhere along the way, I missed the part about my greatest calling being loving my neighbor and myself. In my late twenties, I failed to see the great responsibility in cultivating relationship with my wife and my children. I missed the part about resting. Every night, my wife would lay next to me, longing for intimacy, for deep conversation, for friendship with the one who had promised to cherish and respect her, but I was lost in connection on my iPhone, a million miles away, planning the next Great Awakening.
I figured she must be so proud. Look at all I was doing for the Lord! Yet, I in having no personal boundaries, I allowed a wall to be built, taller than anything Donald Trump could ever dream. And the people I was keeping out were the ones who loved me the most. I didn't know it was okay, and even appropriate, to tell others, "no".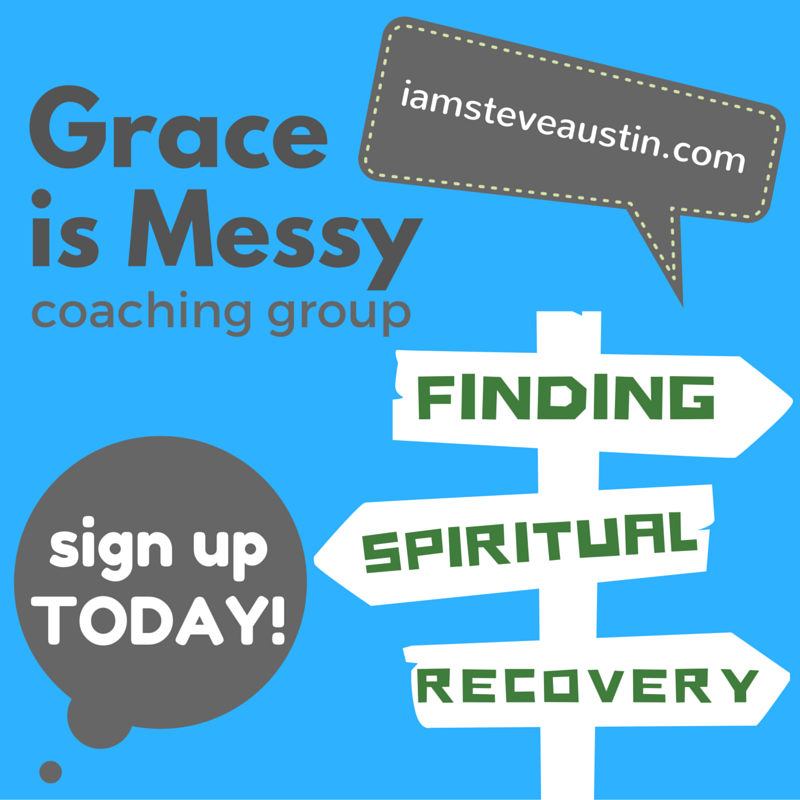 These days, there's no radio show, no youth group, and I only work one job. I would be lying if I said I never feel the tug of the American male, the breadwinner, to do more. Because busyness equals success, right? Those lies were deeply ingrained, but all my busyness eventually came with a price.
Now, I start and end each day the very same way-at the kitchen table, with my wife and kids. We are more connected as a family than ever before, because I learned the hard way that I am not the Savior of the damn world.
We may not have as much money in the bank as I would like, but that's not what matters to me any more. The other day, my wife pulled me close, grabbed my chin, looked into my eyes, and exhaled, "I'm happy. I need you to know that. There's nothing else in this world I want, but you."
In stopping my ridiculous search for fulfillment in the local church, I have found my greatest calling. My house has become a sanctuary for my often-weary soul. We break bread at the altar of our own kitchen table. Morning and evening, we laugh and sometimes cry, but we do it together. We sometimes get our butts kicked, but we do it together. And often, we celebrate small victories, together.
I'm in religious recovery now, but I'm still seeking out genuine faith.
I now realize I was just as "lost" as every other freckle-faced teenager I was witnessing to on countless Friday nights at the mall. Wandering, searching for the approval of my local church instead of resting securely in the fact that I belong to a God who loves me immensely, totally, without question, for no other reason than Love is the very essence of his character.
In learning to say "no" to busyness and bullshit, I have learned how short life truly is, and just how precious my family is. I am learning that I am not what I do, but my worth is found in who I am. My worth is found in the legacy my wife and I are creating together, as equals, for our children. In learning to say "no" to distractions and detractors, I am learning to say "yes" to living an abundant life.
---
Are you looking for spiritual or religious recovery? Have you been hurt by well-meaning people? Do you wish you could engage the church again, but don't know how to set boundaries?
I've been there and I would love to walk alongside you. The Grace is Messy Spiritual Recovery Group starts July 21st. There are four spaces remaining for this four-week online group.