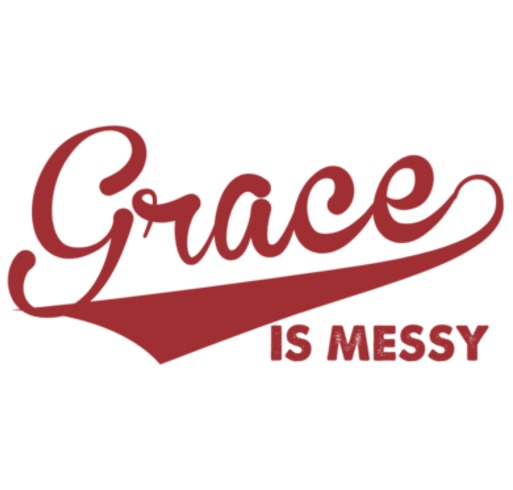 In 2010, I started blogging, speaking, hosting a radio show, and getting in front of anyone who would listen to me talk about this crazy thing called grace is messy. Little did I know, I would need a truckload of messy grace near the end of 2012 after a failed suicide attempt.
In the four years of recovery since that suicide attempt, I have found grace, hope and compassion outside of only altar calls and prayer benches. And I have discovered that God's love is greater than I could have ever imagined.
Maybe you're in spiritual recovery too, or you have the feeling that there must be something more than what you're getting in a weekly sermon. I get it. And I've created an entire platform to tell people THERE IS MORE!
I would love for you to become invested in this radical movement of grace givers.
Have you ever had big dreams to change the world? Me too. If you've never quite figured out how, here's your chance…
It starts with a website with a weird name: Patreon. It's an incredible opportunity with tangible rewards. But to make it happen, I need a dollar. Could you spare a buck?
Could you spare a buck if I told you your $1 really could change a life? I know it can. I wake up every single day with the goal of changing one life. Telling one person their life and story matters. Encouraging one guy or girl to keep on living. Or to get out of an abusive situation. Or to try again tomorrow.
Everything I have done for nearly seven years has been out of my own pocket. But it's time to grow, friends. And in order to do that, I need your help.
I'm blessed to be able to reach tens of thousands of people every single month through my blog, plus social media, video chats on Blab, and my newsletter. But I want to do more.
Here's an idea of our expenses:
Website & E-course build (one-time costs): $1,150
Newsletter: $29/month
E-course maintenance: $39/month
Blog and book editing: $200/month
Marketing: $250/month
Total regular monthly expenses: $540
Income from Grace is Messy for the month of June: $50
If we add the radio show twice per month, this would increase costs by $250/month, plus the additional time it would require to plan, promote, and host the show.
The great news? This is all stuff I LOVE doing.
The even better news? Now YOU can help me make it happen!
One of the big goals, which would require us reaching our first goal of $2,500 is to start up the Grace is Messy Radio Show again. If you joined the tribe after 2012, you missed it. But here's a few of my favorite Grace is Messy Radio episodes:
William Paul Young and The Shack
Matthew Barnett and The Cause Within You
Scott Wilcher and The Orphaned Generation
Growing Up Fatherless with James Spann
XXX Church: Let's Talk Porn and Sex
Support Grace is Messy today. You can start as low as just $1. And while you're on Patreon, check out all the awesome rewards! Just click here. If you're ready to become a patron, simply click the orange button near the top of the page that says, "Become a Patron"!
Together, we can change the world with the message of messy grace.
Thanks for your support,
Steve Austin
P.S. After looking over my Patreon page, if you have any questions, just email me. Thanks!
Join the Grace is Messy Tribe
stocked with resources and printables for you.
Sign up to get access to the member's library,