If Brennan Manning and Anne Lamott had a baby, the child's name would be Mark Yaconelli. The Gift of Hard Things is a wonderful reminder of the blessings that can be found in the midst of difficulty.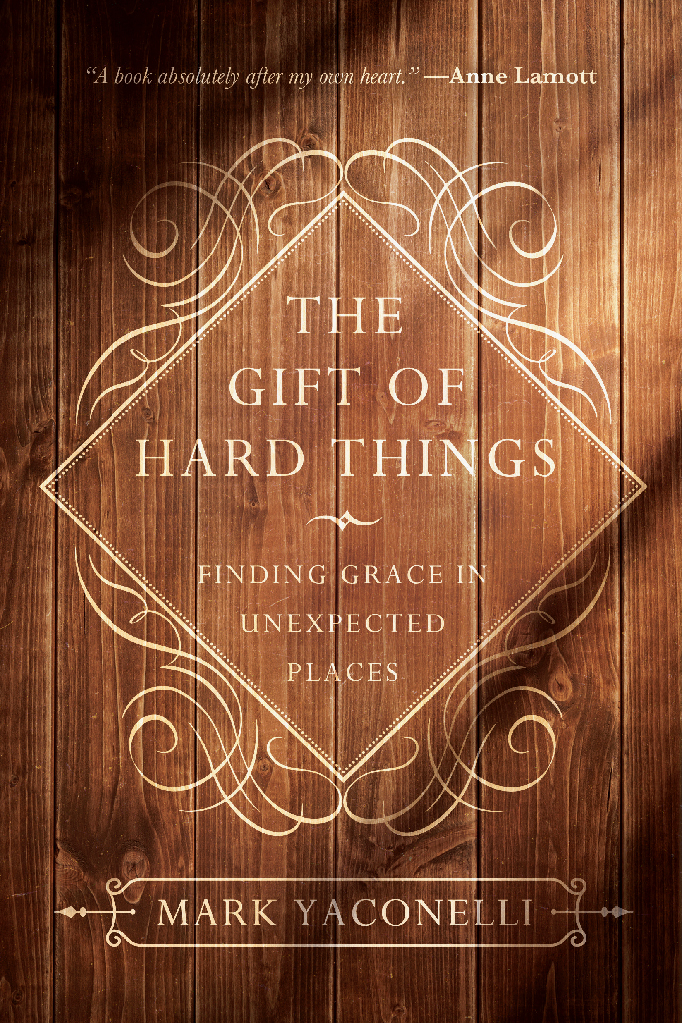 In this beautiful book, Yaconelli uses his amazing gift of storytelling to ask some incredibly tough and important questions, while slathering each page with grace. Sitting down with this book felt like a much-needed afternoon of coffee with a trusted friend. The truth is, I read The Gift of Hard Things while sitting in a silent office, lights dimmed, door closed, breathing deeply. As I read it, I enjoyed a bag of raw almonds and cranberries with a bottle of water. It was a simple communion, deep and blessed.
As I read, the author gave me permission to face my true self in many difficult areas. Here are the two I found most powerful.
Where am I most spiritually bankrupt?
For me, I'm poorest in slowing down long enough to rest and be thankful for the blessings I have. There's always another writing deadline, a photo shoot I cannot miss, a church service to attend. Not to mention diapers that need changing and a wife who enjoys and expects my company. In my chronic busyness, I often fail to stop, recognize, and give thanks for how far God has brought me.
I'm also not great at listening. Talking comes much more naturally. I call myself a communicator, but the truth is this: while I am comfortable pouring out knowledge I've gained through the years and helping you fix your mess, I have to focus incredibly hard to truly listen and contemplate someone else's story. But listening is where we find true wisdom. And that's a real struggle for me.
2. The Gift of Difficult People
We all know them. Hopefully we aren't them.
Is it the attention-seeking co-worker? A sibling constantly in need of over-the-top amounts of approval? A disengaged parent who is only focused on their needs and wants?
I've had my fair share of difficult people. Some, I've ignored, some have wounded me deeply, and some have seen the less than gracious side of me. Difficult people, especially difficult religious people, are a major struggle for me.
So how do we view difficult people has a gift?
In a nutshell, The Gift of Hard Things urges us to slow down, get quiet, and try to imagine difficult people as a young child. Think of that pain-in-the-ass person in your life as a baby and maybe it will change your perspective. Babies are soft and squishy and innocent. If you can allow yourself to consider what the difficult person in your life might have been like as a child, Yaconelli suggests it can help you see them as more than just a wound or a pain-in-the-neck. You can view them as a human.
In the pages of Mark Yaconelli's book, I felt as if I was communing with the God of Grace. I imagined myself sitting at the very feet of Jesus. It was as if I was leaning in close enough to feel the heartbeat of my Savior. And I remembered our Lord knows a good deal about the gifts found in hard things.
---
Note from Steve: I haven't purchased multiple copies of a book since I read "The Shack" and "Ragamuffin Gospel", but so far, I have given away 4 copies of this book. I'm telling you, READ THIS BOOK.