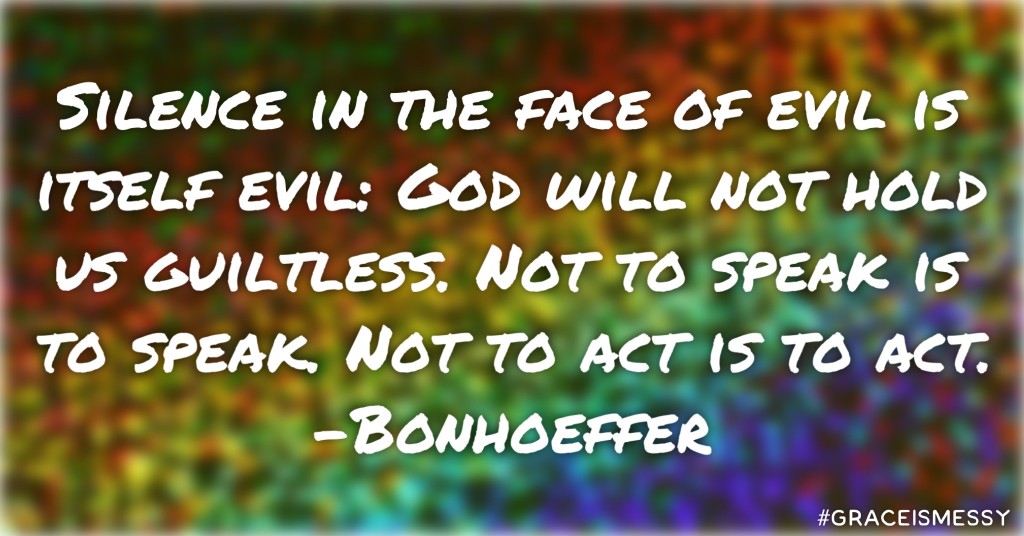 Now is the time to let our love speak loudly.
The overall balance of Scripture points to loving, caring for, and supporting our brothers and sisters – our neighbors, especially our neighbors in different cultures and with less political and religious power than us – above all else. Aren't we called to show mercy and love because Christ first loved us? The consistent character of Jesus is one of mercy and love. As his follower, I never need to justify my love for my neighbor.
I can show the love of Christ to my neighbor without backing up my motivation with Scripture. But if you need a specific Scripture reference, use Jesus' most important command, found in Matthew:
'Love the Lord your God with all your passion and prayer and intelligence.' This is the most important, the first on any list. But there is a second to set alongside it: 'Love others as well as you love yourself.' These two commands are pegs; everything in God's Law and the Prophets hangs from them.
Love your neighbor. If those are three of the most important words Jesus ever spoke, why isn't our entire theology based on that? Why aren't we looking at the command to love our neighbor as a theological argument, instead of just a nice "Christian attitude" or posture? This call to love is far more about being faithful than simply being polite.
And hurting people are far more interested in my love than my theology.
Jesus called us to be kind to each other. We're all God's children, and we all crave love, belonging, support, and mutual respect. Not only that, but Jesus commanded love! Jesus loved everyone and commanded us to do the same. He never said, "Love the sinner, hate the sin."
Ever.
Not once.
When my friend and her partner sit on my couch, or have dinner at my table, there is no more gay debate. They are only people, people I love and God loves dearly. And there is no doubt in my mind how to respond to the people I love.
---
If you enjoyed this post, check out these articles:
---
Sign Up Now & Get the FREEBIES!
Sign up to get access to the member's library, stocked with resources and printables for you.