For the first 28 years of my life, grace was just a beautiful old melody we sang about Sunday after Sunday. But in my daily life, grace was nowhere to be found. When my friend Brian Niece asked me what it would be like to reimagine grace, I knew we were about to have a powerful and important conversation.
Click here to listen to my interview for the Reimagining Podcast.
I once heard someone say, "You can be so heavenly minded that you're of no earthly good." To reimagine grace, we have to start by taking it from being something off-limits, and make it digestible enough that children can grasp it. That's what Jesus did.
Why should we reimagine grace?
How can someone begin to reimagine/rethink/reinterpret grace?
What does grace might mean for someone who doesn't follow Jesus?
For powerful answers to these truly great questions, click here to listen to the Reimagining Podcast with Brian Niece.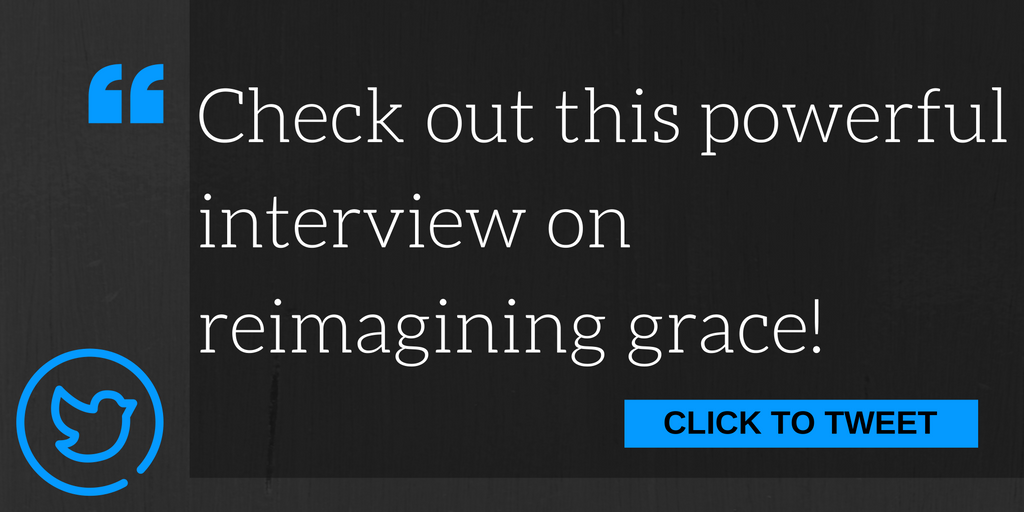 Other links to check out:
The Reimagining Podcast Facebook page.
Brian's website and follow @brianmniece on Twitter!