I pride myself on being an involved Dad and husband. But there are days it's really freakin' exhausting.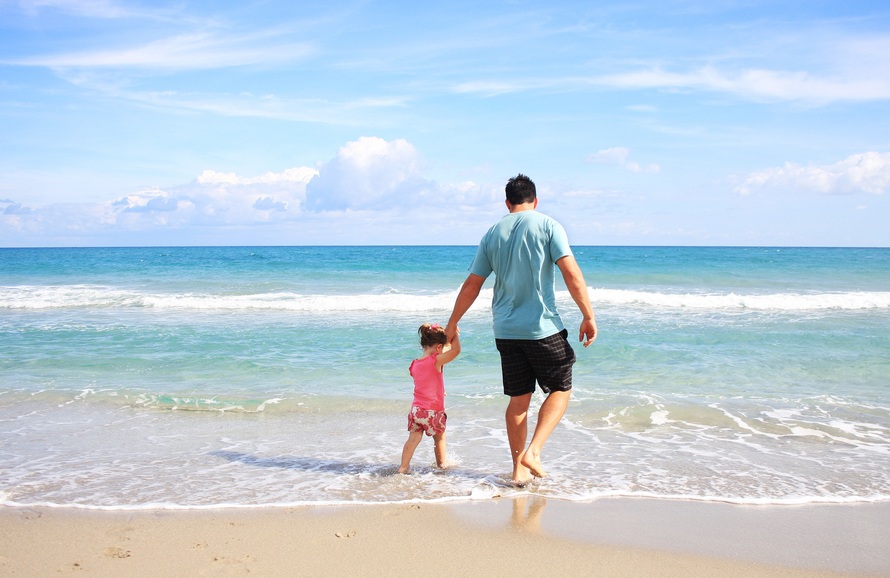 Last night, I took my little girl to run a few errands with me. I initially invited her big brother, but he wasn't interested, and she begged to go. She loves to ride in "Daddy's twuck". We had a blast in Target, "window shopping" down each aisle in the toy section at least twice. Caroline is going full-throttle in the Disney Princess stage. How long does that last? Do girls ever leave that stage? I sure hope not.
Target was easy. Target has buggies (you non-Southerners might call those 'shopping carts'). Target has girly toys and girly clothes.
Best Buy is a different story.
Some guys have Lowe's or Home Depot. I have Best Buy.
It's my Mecca. Heaven. I breathe in the technology and exhale peace and happiness and dorkdom.
Ah, Best Buy. How I love you.
But taking a two-and-a-half-year-old to Best Buy is not Heaven, friends. It. Is. Not. Heaven.
By the time we made it to the checkout line with my new FitBit, I had worked up a sweat. A real sweat. The cashier: a young, college-aged guy, smirked and said, "Daddy's night out?" I squinted my eyes at him and said, "This was my idea". We shared a laugh this young guy couldn't possibly understand.
Fatherhood is the greatest gift in the world. And some very hard work.
But I wouldn't trade it for anything in the world.
If you're a tired dad, or know someone who is, click here to read 4 Self Care Tips for the Tired Family Man today on Good Men Project.