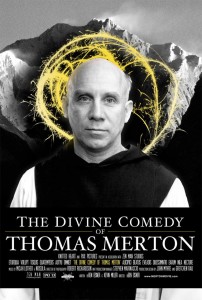 We've just launched a 60-day IndieGoGo campaign to raise $2.2 million in development and pre-production costs for The Divine Comedy of Thomas Merton. We plan to release the film in 2015, just in time for the 100th anniversary of Merton's birth.
Please take a few moments to watch our pitch video, read about the film and see all of the exciting perks available to those who contribute to the campaign.
It's going to be an exciting journey, and we want you to be part of it!