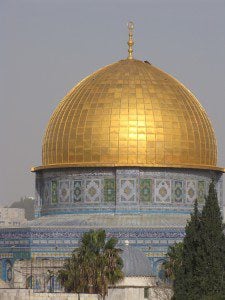 The discussion over the controversy surrounding the Muslim Leadership Initiative continues. Last month, I compiled a series of articles, videos and links of the debate, which can be found here. There has been more discussion  in the last few weeks to warrant a second round of Linksies, which I've compiled below. These links include discussions about ways to handle in-group disagreements, the nature of solidarity, the interfaith dimension, the political nature of Palestinian statehood, and a deeper dive into political strategy that moves beyond boycotts.
Support for Muslim Leadership Initiative

After Abraham, Before Peace: Navigating The Divides
Arab Israeli Teens Seeking to Define Their Own Identity
Forging New Muslim-Jewish Engagement: Reflections on MLI
Shalom Hartman Institute, MLI, and Faithwashing
Critique of Muslim Leadership Initiative

Boycott Israeli 'Faithwashing'
Hidden Normalization: MLI's Zionist Trip
I'm Not a Palestinian. I Can't Tell You About Palestine.
MLI, Faithwashing, & Why the Palestinian Narrative Can Never Be Ignored
Palestinian Civil Society Urges Boycott of MLI
Response to MLI Controversy: We Are Family
Theories of Change: BDS, MLI, and Movement Building
Additional Resources

Controversy Over American Muslim Leadership Trip to Jerusalem
Is Interfaith Work Between Muslims and Jews Possible?
MLI Controversy: We Are Family
Muslim Leadership Initiative: Love Me or Hate Me
When Disagreements Turn Destructive
Finally, the Canadian religious scholar Dr. Ingrid Mattson, a professor, and interfaith activist weighed in on the rancorous discourse over the MLI controversy with this succinct tweet, echoing the Prophetic teachings on disagreements among Muslims.