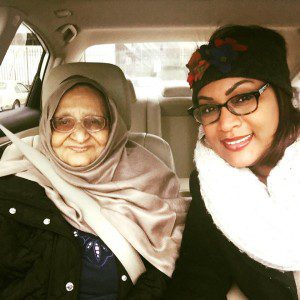 Uzaz Shami, Legal Permanent Resident currently in Addis Ababa, trying to get home to Washington, DC.
"I'm separated from my 77 year old mother. She is my home and I'm hers. I cannot stop thinking of thousands [of people] having this piercing pain I have in my chest, when my darkest thoughts get hold of me. I just want to see her again for all gods' sake!"
Next, two Sudanese-American professionals share why they joined the airport protests.