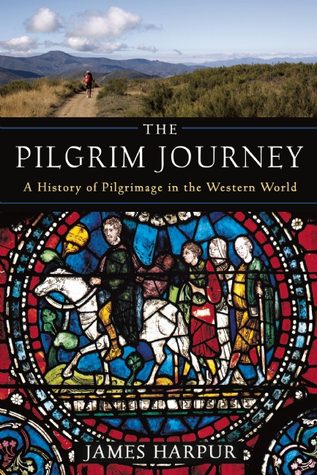 As soon as I saw the cover of James Harpur's new book, The Pilgrim Journey: A History of Pilgrimage, I knew I was going to like it. At its top is a picture of a lone hiker striding across a beautiful landscape; below is a stained glass depiction of a group of pilgrims. The two images sum up the themes of the book. Whether a seeker sets out alone on a deserted trail, or travels in the company of like-minded souls, pilgrimage is a combination of an inner and outer journey that can lead to life-changing insights.
Harpur is a Cambridge-educated author whose works include The Atlas of Sacred Places. In his newest book he writes primarily about Christian pilgrimage, but his book touches upon many universal spiritual themes.
Harpur begins by speculating that we are in a new age of pilgrimage, which is more popular today than it has been at any time since the Middle Ages. While commitment to organized religion is declining in many countries, a growing number of people are seeking on the road what they cannot find in churches, mosques, temples, and synagogues.
The Pilgrim Journey traces the history of why countless people through the ages have set out on these spiritual trips. Especially in the early days of pilgrimage, one had to be a little crazy even to consider such a journey, given the dangers of travel in the ancient world.
Harpur writes that the first pilgrims associated with the Christian faith were the Magi, the Three Wise Men who came from the East to worship the baby Jesus. Their story contains the classic elements of a pilgrimage. There was a long journey, in their case from what was likely Persia. They brought an offering (gold, incense, and myrrh), as many pilgrims do. Most of all, they traveled in search of an encounter with holiness.
Modern pilgrims don't travel with gold, incense, and myrrh, but there are many similarities to this first pilgrimage, nevertheless.
Writes Harpur: "A pilgrimage … traditionally has a number of recognized stages: preparation, including putting one's affairs in order before departing and acquiring the right traveling clothes and accessories; the journey itself; the arrival, accompanied by sacred rituals (such as saying prayers and lighting a candle); the return journey; and reintegration into the world the pilgrim had left behind."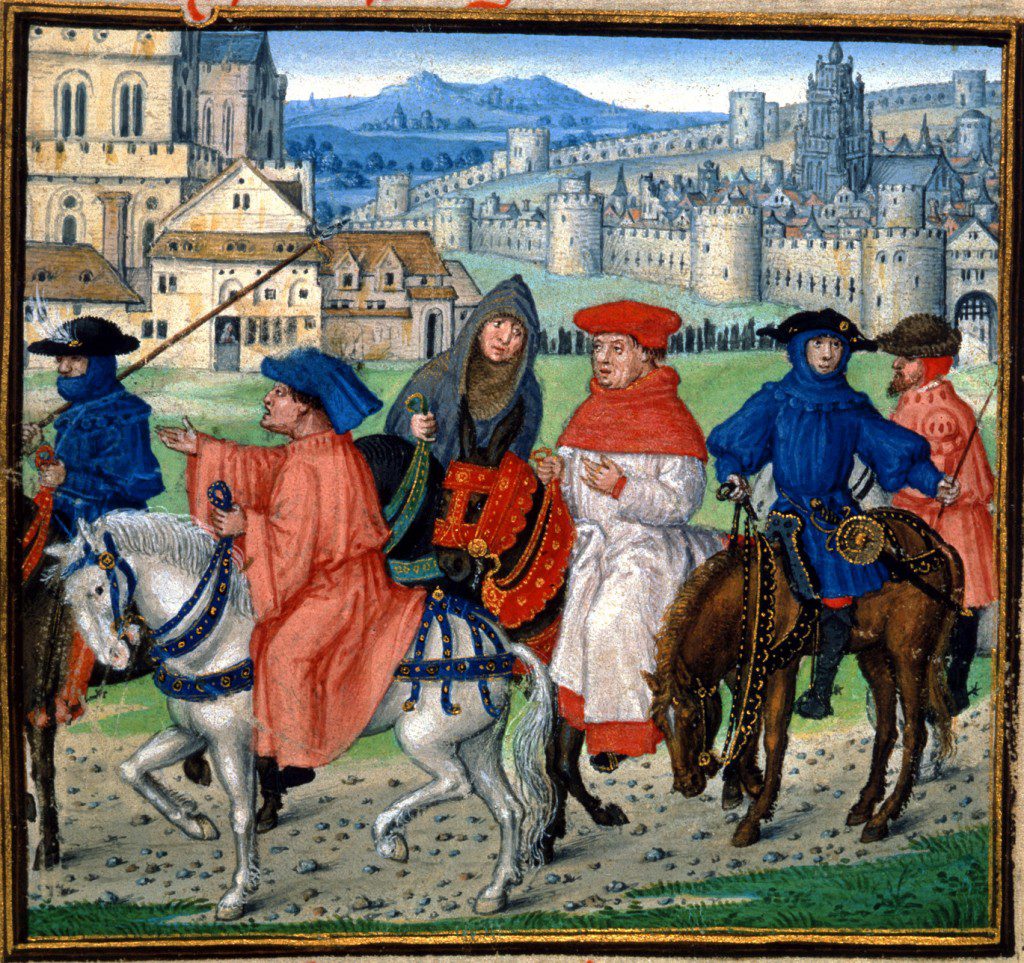 The Pilgrim Journey weaves together stories from many time periods and places. We learn about shrines ranging from the basilicas of Our Lady of Guadalupe in Mexico and Sainte-Anne-de-Beaupre in Canada to Croagh Patrick in Ireland.
I was pleased that I was already familiar with many of the places Harpur describes. But I also learned new things. Harpur's description of the rigors of pilgrimage in the Middle Ages was particularly interesting to me. After the Roman Empire disintegrated, roads fell into disrepair and crime increased. Travel became far harder. A typical journey from London to Rome could take several months.
Because journeys were so dangerous, pilgrims would put their affairs in order before they left: paying debts, drawing up wills, and making provisions for dependents. They would be blessed by a priest and anointed with holy water. If they died on the trip, they were ready to meet their maker.
The rigors and dangers of the road included robbers, rivers that were crossed on fragile ferries, high mountain passes, ship passages plagued by seasickness and shipwrecks, and staying in inns that were riddled with vermin, lice, and bedbugs. Anyone who's ever complained about hotel accommodations on a tour should read his description of what it was like to travel in the Middle Ages.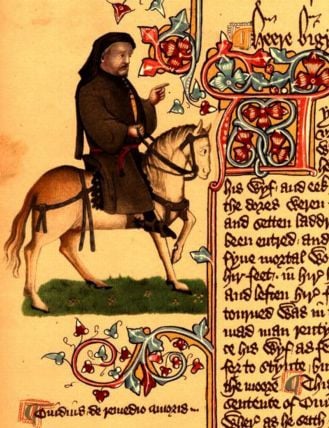 The popularity of pilgrimage has waxed and waned through the centuries, according to Harpur. It flourished in the Middle Ages, then declined during the Reformation and the Age of Enlightenment. But pilgrimage never completely disappeared. One way in which it continued was in the tradition of the Grand Tour through Europe, a popular pastime of the wealthy in the eighteenth and nineteenth centuries. These tours had many elements of pilgrimage, though they were not explicitly spiritual.
Most intriguing to me is Harpur's assertion that we are now in a new era of pilgrimage. Why is pilgrimage coming back, especially in an age when many are questioning traditional religion? There seems to be a deep longing in humans for this form of spiritual practice. We often set out not knowing where we need to go, only that our souls need the journey.
Writes Harpur: "What is essential is that the journey, by whatever means it is accomplished, gives the pilgrim enough time to expose himself or herself to the possibility of a sacred metamorphosis. If that is done, the destination—a shrine, a holy mountain, or a house of God—will signify not the end of the journey, but the start: a gateway into a new way of being, of seeing life afresh with spiritually cleansed eyes."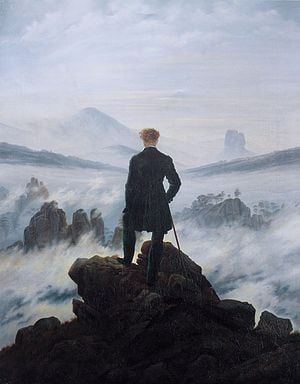 The Pilgrim Journey is a helpful volume for anyone interested in spiritual travels. You're likely to get tips for your own journeys of the heart—and you're certainly going to be grateful that we live in an age when this type of travel is far easier than it's ever been.
On a personal note, let me end with news about my own writing on pilgrimage. I'm happy to say that the memoir I've been working on for the past year will be published in 2017 by Fortress Press. Its working title is Holy Rover: A Pilgrim's Progress Through a Dozen Holy Sites Around the World. Faithful readers of this blog will recognize parts of it, but much of it will be new to you. It includes Vikings in search of expensive souvenirs, Hidden People in Iceland, a reincarnation of Hildegard of Bingen, and lots of references to the Virgin Mary. And bears. Can't forget to mention the bears.
My own book on pilgrimage is much more personal than Harpur's. But we ask many of the same questions relating to the intertwining of travel and spirituality, faith and doubt, tradition and mysticism. Reading his book has given me new insights into one of the oldest of spiritual practices, ancient but still vibrant.
---
Stay in touch! Like Holy Rover on Facebook: