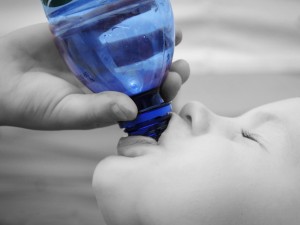 Suffering from spiritual claustrophobia? Feeling like you're "chasing peace?" Stuck in that Tower-of-Babel thinking?–I can engineer it all myself? Here's a pick-me-upper, to quench your thirst, slow you down, and help you find peace in Christ. I'd love to hear from you! And if this helps you, pass it along to another thirsty friend.
This is a Thirst-Quencher, mini-audio-cast of I Believe: Expressions of Faith. For the full I Believe transcript, please visit our site by clicking here.
Bible Verse: "Behold, all ye that kindle a fire, that compass yourselves about with sparks: walk in the light of your fire, and in the sparks that ye have kindled" (Isaiah 50:11).