"Quench Not the Spirit: Of Roses & Enchiladas" is one of Karen's short audio podcast productions of I Believe (which includes video/audios of several types) on key gospel themes.
Listening to the Holy Ghost, Sometimes It's Just a Nudge
What is God asking you to do today? Get right with Him? with someone? Reach out? Cry out?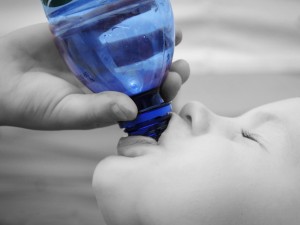 Sometimes spiritual impressions from God are recognizable as simply a nudge. Sometimes they are a stirring within that give us sense of urgency about something or that constrain us from going the wrong way. Sometimes they are overwhelming witnesses of truth. Join us for this audio of I Believe: Expressions of Faith and share your experiences and thoughts with us.
You can find the video and I Believe transcript here.
Bible Verse:
Quench not the Spirit (New Testament: 1 Thessalonians 5:19).
Faith Quote: "Thus one of the most important labors we can perform is to seek the Spirit. The older I get and the more I reflect upon the truths of the gospel, the more I am driven toward this one imperative: Seek the Spirit. If eternal life is indeed the greatest of all the gifts of God in eternity (D&C 6:13; 14:7), then surely the companionship of the Holy Ghost is the greatest gift we can receive in time, in this mortal sphere." Wilford Woodruff (Discourses, 5).
Additional audio episodes of I Believe Podcast.
Find us on: Or call: 185KNOWGOD1
Twitter Facebook Google+ YouTube Subscribe on Itunes ibelievepodcast.com