Some of us may stare at the sky, see the infinite number of stars, and wonder if God really knows us individually or if He is just interested in galaxies and galactic events. God has a very personal intimate love and awareness of each of us. He cares about the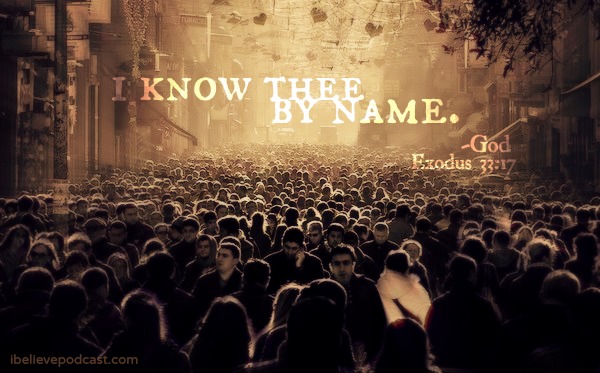 big stuff, the little stuff. He knows you completely. He knows the number of hairs on your head, the make of the mattress you sleep on, your hopes and fears, your thoughts as you first awoke this morning, your every site you've ever surfed and your every heartbeat and thought. He loves you.
And to that, there is this—that God knows you and loves you, whether you have felt known or loved by anyone else in your life or not. And you can only know that as you encounter Him on a personal level.
Please join us in this video podcast as we explore God's knowledge of those who thought they were abandoned, insignificant, unnoticed, or unloved by God. And share this with a friend in need; let us know if it helps.
Please find the full Transcript of this I Believe Podcast: Does God Know Me? here.
Scripture Verse: Bible, Old Testament: Psalms 139:1-6 NIV
1 You have searched me, Lord,
and you know me.
2 You know when I sit and when I rise;
you perceive my thoughts from afar.
3 You discern my going out and my lying down;
you are familiar with all my ways.
Faith Quote:
No matter where you live, no matter how humble your circumstances, how meager your employment, how limited your abilities, how ordinary your appearance, or how little your calling in the Church may appear to you, you are not invisible to your Heavenly Father. He loves you…. Please understand that what you see and experience now is not what forever will be. You will not feel loneliness, sorrow, pain, or discouragement forever. We have the faithful promise of God that He will neither forget nor forsake those who incline their hearts to Him. Have hope and faith in that promise. Learn to love your Heavenly Father and become His disciple in word and in deed (D. Uchtdorf, You Matter to Him, 2011).
Find us on:                                                                             Or call: 185KNOWGOD1
Twitter    Facebook    Google+    YouTube    Subscribe on Itunes    ibelievepodcast.com
Additional Links