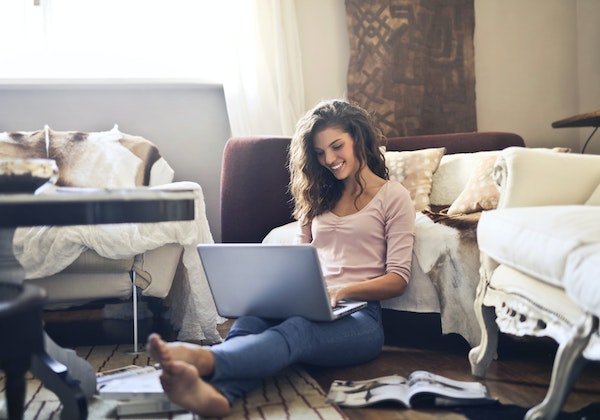 As the world shifts towards hybrid and remote work models, business leaders must tackle new challenges and maximize the benefits of these arrangements. To understand how to do so better, I spoke with four experts in the field of remote and hybrid work to learn about the benefits and challenges of this new way of working: Elizabeth Bille, Senior Vice President, Workplace Culture, EVERFI from Blackbaud, Andrew Berrie, Head of Workplace Wellbeing, Mind, Jessica Burgess, Workplace Experience Manager, ISS Facility Services – North America, and Dudy Bar-Tal, Director of Facilities and Workplace Services, JFrog.
Empowering Diversity, Equity, Inclusion, and Accessibility (DEIA)
One significant aspect of hybrid and remote work is its potential to advance DEIA in the workplace. Elizabeth Bille emphasizes three specific benefits: reduced microaggressions, improved accessibility, and increased inclusion. Remote work has led to a reported decrease in microaggressions, particularly for people of color, and enhanced accessibility for employees with disabilities facing structural barriers in physical workplaces. Additionally, remote work environments can be more accommodating for individuals who are neurodivergent, introverted, or caregivers, thus fostering inclusion.
Despite the numerous advantages of hybrid and remote work, significant challenges persist. Elizabeth Bille observes that online harassment has spiked in remote work settings, affecting employees based on factors like gender, age, and race or ethnicity. Another concern is manager proximity bias, where onsite employees receive preferential treatment over remote colleagues. This bias can undermine the equity of hybrid work environments. Research shows that 64% of managers view in-office employees' performance more favorably and regard remote workers as more replaceable. Furthermore, communication gaps can lead remote employees to miss crucial information or opportunities, resulting in decreased performance, morale, and engagement.
The Importance of Flexibility
According to Andrew Berrie, the most significant benefit of hybrid working is the flexibility it provides. Hybrid work enables employees to achieve a greater level of work-life balance, which is essential for managing home life activities with work. Additionally, the hybrid work environment often supports productivity. Andrew cites the example of working from home on Fridays to undertake deep work or creative work, which allows him to work in a quieter space without interruptions or micro-disruptions in the office. Finally, hybrid work can improve mental health and wellbeing by providing a greater sense of control over one's time, which helps ease worries and stress.
One of the greatest challenges in implementing any hybrid working policy is accommodating individual and personal preferences for work flexibility, along with differing personal circumstances. Another challenge is providing equal opportunities for learning and development for remote workers compared to on-site workers. The "always on" culture is another challenge that persists, where employees feel pressure to respond quickly to messages outside of regular working hours.
Crafting a Humanized Workplace
According to Jessica Burgess, hybrid and remote work arrangements have led to three significant benefits in her company. Firstly, it has allowed for better time management by prioritizing in-office work and remote work. Secondly, technology has made hybrid/remote work more interactive and personal through video chats and team calling, reducing the need for travel and lowering the carbon footprint. Thirdly, hybrid/remote work has humanized the work-life balance for all professionals. However, she also notes that there have been challenges to this new way of working, such as encouraging employees to make the commute to the physical site, forecasting budgets for utilities and maintenance schedules, and managing employees at a distance.
Regarding the role of internal company experts on hybrid/remote work, Burgess believes that the need for external experts will continue to grow. She notes that external experts are required to design energy-efficient buildings and workplaces while providing the comfort of home, which will help to reduce the carbon footprint of companies. She also envisions hybrid and remote work as the future of her company, as it will help to achieve their carbon-neutral goal of 2024 by reducing the need for basic utilities and office spaces.
Striking the Right Balance with Hybrid Work Environments
Dudy Bar-Tal points out the benefits and challenges of hybrid and remote work at his company. On the positive side, employees save significant time by reducing their commutes and enjoy more flexibility, which leads to increased satisfaction. However, challenges include maintaining the company's culture, fostering a sense of belonging, and encouraging interactions among employees from different teams.
Bar-Tal believes that addressing these challenges requires creativity, teamwork, and patience. While external experts can offer valuable perspectives, some areas may be too sensitive for outside involvement. Moving forward, Bar-Tal sees his company embracing a hybrid work model that supports both the company's culture and employees' work-life balance.
Conclusion
As the world of work continues to evolve, it's clear that hybrid and remote work will play an increasingly important role in the future. While these new work models bring significant benefits, they also pose challenges that require careful consideration and attention. By prioritizing workplace culture, mental health support, and technology, companies can navigate the challenges of hybrid/remote work and thrive in the future of work.
Key Take-Away
Hybrid and remote work offer benefits like DEIA advancement and flexibility, but challenges like bias and communication gaps need attention for success…>Click to tweet
Image credit: Andrea Piacquadio/Pexels
Originally published in Disaster Avoidance Experts on April 4, 2023.
---
Dr. Gleb Tsipursky was lauded as "Office Whisperer" and "Hybrid Expert" by The New York Times for helping leaders use hybrid work to improve retention and productivity while cutting costs. He serves as the CEO of the boutique future-of-work consultancy Disaster Avoidance Experts. Dr. Gleb wrote the first book on returning to the office and leading hybrid teams after the pandemic, his best-seller Returning to the Office and Leading Hybrid and Remote Teams: A Manual on Benchmarking to Best Practices for Competitive Advantage (Intentional Insights, 2021). He authored seven books in total, and is best know for his global bestseller, Never Go With Your Gut: How Pioneering Leaders Make the Best Decisions and Avoid Business Disasters (Career Press, 2019). His cutting-edge thought leadership was featured in over 650 articles and 550 interviews in Harvard Business Review, Forbes, Inc. Magazine, USA Today, CBS News, Fox News, Time, Business Insider, Fortune, and elsewhere. His writing was translated into Chinese, Korean, German, Russian, Polish, Spanish, French, and other languages. His expertise comes from over 20 years of consulting, coaching, and speaking and training for Fortune 500 companies from Aflac to Xerox. It also comes from over 15 years in academia as a behavioral scientist, with 8 years as a lecturer at UNC-Chapel Hill and 7 years as a professor at Ohio State. A proud Ukrainian American, Dr. Gleb lives in Columbus, Ohio. In his free time, he makes sure to spend abundant quality time with his wife to avoid his personal life turning into a disaster. Contact him at Gleb[at]DisasterAvoidanceExperts[dot]com, follow him on LinkedIn @dr-gleb-tsipursky, Twitter @gleb_tsipursky, Instagram @dr_gleb_tsipursky, Facebook @DrGlebTsipursky, Medium @dr_gleb_tsipursky, YouTube, and RSS, and get a free copy of the Assessment on Dangerous Judgment Errors in the Workplace by signing up for the free Wise Decision Maker Course at https://disasteravoidanceexperts.com/newsletter/.