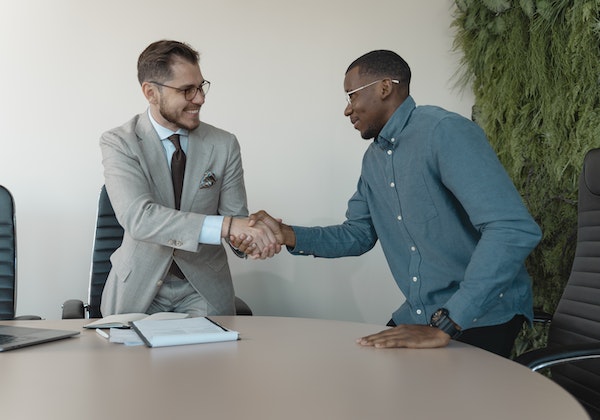 Human resources often gets overlooked by small and medium businesses as an afterthought or just a necessary compliance function. However, new research reveals that high-performing, fast-growth companies approach HR strategically, not just tactically. I spoke with Mike Vannoy, VP of Sales and Marketing at Asure Software, about their report quantifying the impact of HR best practices on revenue growth. Their findings correlate with what I see in my own fast-growing clients.
Asure provides HR and payroll software to over 100,000 mainly small and midsize clients. Mike has 25 years of experience in the HR technology industry. In that time, he's seen an explosion in employment regulations from the federal, state, county, and city levels. This "Cambrian explosion" in compliance complexity imposes administrative burdens on HR. Still, Mike felt the real value Asure provides is improving the "soft stuff" of HR – hiring, developing, and retaining talent.
Correlating HR Best Practices to Growth
Asure surveyed over 2000 businesses under 500 employees across all industries. The survey asked about 40 HR best practices across 8 categories: recruiting, hiring, onboarding, compliance, performance management, development, retention, and offboarding. It then correlated those practices to whether the company had a down year, flat growth, growth, or fast growth.
The results revealed a stunning 0.745 correlation between adopting HR best practices and being a high-growth company. Over 90% of fast growth companies implemented at least half of the 40 best practices. They scored well across all categories – unlike poor performers who struggled most with development, retention, and recruiting.
As Mike says, "HR may not guarantee revenue growth. But it's an insurance policy that prevents a down year." The data clearly shows fast growth companies invest more intentionally in their people – finding, growing, and keeping talent.
Start With Recruiting, Development, and Retention
When examining the survey's category scores, Mike found a clear gap. The lowest scores for top performers were still higher than the best scores for bottom performers.
The biggest differences emerged in recruiting, development, and retention. High-growth companies excelled at strategic HR like staying connected with employees and creating growth plans. Laggards only focused on tactical "box checking" in compliance, hiring, and offboarding.
As Mike explains, "Do you view HR as an administrative task or a strategic way to recruit, develop and retain your best talent?" Leaders should focus first on improving their approach to these three areas:
Recruiting: Create a strong employment brand and candidate experience. Identify best sources for qualified applicants. Craft job postings to convey the total rewards of working for your company.
Development: Provide regular training for employees to improve skills. Create written development plans detailing growth opportunities. Offer leadership training for managers and stretch assignments for top performers.
Retention: Check in regularly with employees about satisfaction and goals. Conduct stay interviews asking what they like about their work and the company. Recognize and reward achievements big and small.
Mindset Matters More Than Mistakes
The data shows clear correlations between HR best practices and growth. But does HR drive growth, or are they just associated?
Mike believes that even imperfectly executing these practices signals positive intent to employees. For example, a weak performance review still shows investment in an employee's development. He says, "The fact that you do it and you're trying still separates you from people who aren't doing it at all."
In a tight labor market, small differences in employer brand and culture will determine who attracts and retains top talent. The mindset shift from tactical to strategic HR matters more than getting each practice perfectly right. Mike sums it up best: "Stop thinking about HR as a tactical box that must be checked and see it as a strategic way to conduct business." Download the full report to benchmark your HR practices against the fastest growing companies. Investing in your people properly today will fuel your future growth.
Key Take-Away
Strategic HR drives fast growth. High-performing companies invest in recruiting, development, and retention for long-term success...>Click to tweet
Image credit: Tima Miroshnichenko/Pexels
Originally published in Disaster Avoidance Experts on May 23, 2023
---
Dr. Gleb Tsipursky was lauded as "Office Whisperer" and "Hybrid Expert" by The New York Times for helping leaders use hybrid work to improve retention and productivity while cutting costs. He serves as the CEO of the boutique future-of-work consultancy Disaster Avoidance Experts. Dr. Gleb wrote the first book on returning to the office and leading hybrid teams after the pandemic, his best-seller Returning to the Office and Leading Hybrid and Remote Teams: A Manual on Benchmarking to Best Practices for Competitive Advantage (Intentional Insights, 2021). He authored seven books in total, and is best know for his global bestseller, Never Go With Your Gut: How Pioneering Leaders Make the Best Decisions and Avoid Business Disasters (Career Press, 2019). His cutting-edge thought leadership was featured in over 650 articles and 550 interviews in Harvard Business Review, Forbes, Inc. Magazine, USA Today, CBS News, Fox News, Time, Business Insider, Fortune, and elsewhere. His writing was translated into Chinese, Korean, German, Russian, Polish, Spanish, French, and other languages. His expertise comes from over 20 years of consulting, coaching, and speaking and training for Fortune 500 companies from Aflac to Xerox. It also comes from over 15 years in academia as a behavioral scientist, with 8 years as a lecturer at UNC-Chapel Hill and 7 years as a professor at Ohio State. A proud Ukrainian American, Dr. Gleb lives in Columbus, Ohio. In his free time, he makes sure to spend abundant quality time with his wife to avoid his personal life turning into a disaster. Contact him at Gleb[at]DisasterAvoidanceExperts[dot]com, follow him on LinkedIn @dr-gleb-tsipursky, Twitter @gleb_tsipursky, Instagram @dr_gleb_tsipursky, Facebook @DrGlebTsipursky, Medium @dr_gleb_tsipursky, YouTube, and RSS, and get a free copy of the Assessment on Dangerous Judgment Errors in the Workplace by signing up for the free Wise Decision Maker Course at https://disasteravoidanceexperts.com/newsletter/.