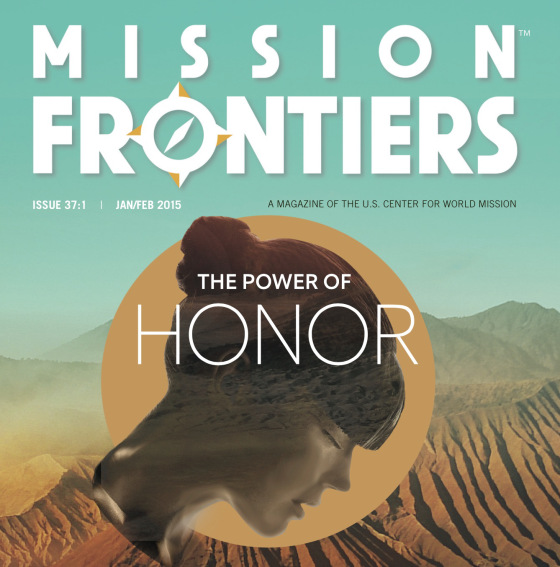 Mission Frontiers magazine has dedicated their Jan-Feb issue to the topic of honor & shame!
They graciously asked me to write an article explaining why we have such a blind spot when it comes to honor and shame. Here are some of the contributors:
WHY HAS NOBODY TOLD ME THIS BEFORE? / JAYSON GEORGES
WHY HAS THE CHURCH LOST "FACE"? / JACKSON WU
HONOR AND SHAME IN LATIN AMERICAN CULTURE / W. PHILIP THORNTON
GOD HONORS US BY ENTERING OUR STORY / ARLEY LOEWEN
HONOR/SHAME CULTURES FOR UNREACHED PEOPLES / WERNER MISCHKE
TO LOVE THE GLORY OF GOD / STEVE HAWTHORNE
THE GOOD NEWS FOR MUSLIMS IN HONOR-BASED CULTURES / JEFF HAYES
HONOR/SHAME DYNAMICS IN SUB-SAHARAN AFRICA / SANDRA FREEMAN
NINE DYNAMICS OF HONOR/SHAME IN THE BIBLE / ROLAND MULLER
HONOR AND SHAME: BEYOND THE GOSPEL / ROLAND MULLER
---
Go check out these articles and let us know what you think.
Which article best touched on the issue you needed to hear about?
What are your impressions and questions after reading these articles?
What other questions need to be addressed?
Photo: Mission Frontiers (Jan 2015)