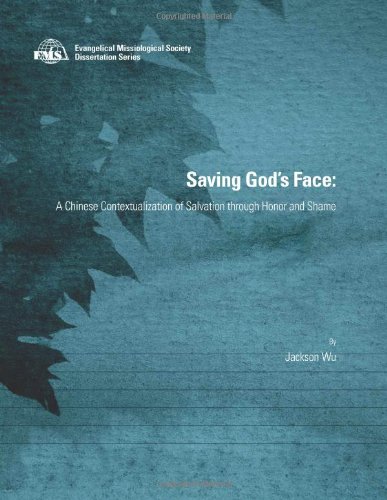 Over at Global China Center, Dr. G. Wright Doyle has written a very thoughtful review of my book Saving God's Face: A Chinese Contextualization of Salvation through Honor and Shame.
His review is broken up into two parts.
Dr. Doyle not only provides leadership to the Global China Center, he has written many significant books related to Christianity in China. Formerly, he taught at China Evangelical Seminary in Taiwan and now leads China Institute, a ministry to educated Chinese in the United States. The website to his ministry is: www.reachingchineseworldwide.org
In addition to his book review of Saving God's Face, he has a brief bullet point response to my work at the China Institute site.
I do plan to offer a response to his critiques in time.
I'm thankful for the obvious effort and thought he has given to assess the book. It equips me and others know what people find helpful and how we can improve our research and communication.