I have always been intrigued by people's responses to 2 Corinthians. I've heard comments about how "proud" Paul seems to be due to all his "boasting" (cf. 2 Cor 10). This reaction is strange because it completely misunderstands what Paul is doing in the letter.
Paul wants to make a point: Christians must be willing to "lose face" for the gospel of the glory of Christ (cf. 2 Cor 4:4).

Who do you want to give you "face"?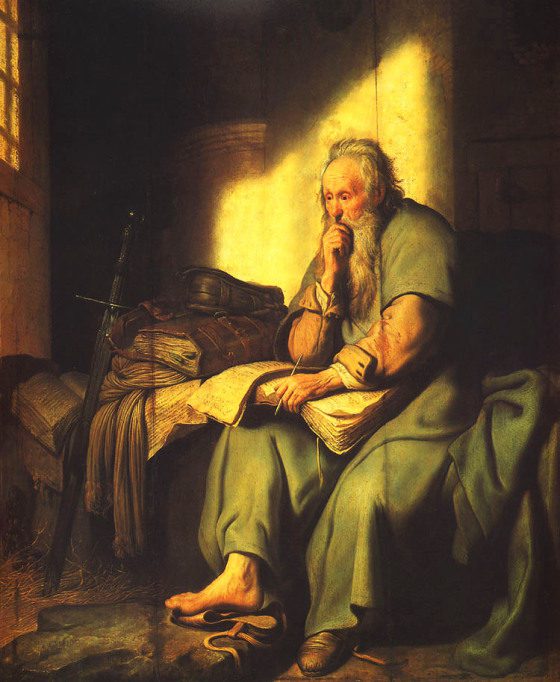 2 Corinthians 4:1–12 is typical of much of the rest of the letter. Paul intentionally uses "honor and shame" to demonstrate how his ministry reflects the gospel. When we see what Paul is up to, we gain insight in how Paul understood the gospel and his mission. Naturally, this understanding should shape (or reshape) our own perspectives.
In 2 Cor 3, Paul affirms that "we all, with unveiled face, beholding the glory of the Lord, are being transformed into the same image from one degree of glory to another. For this comes from the Lord who is the Spirit" (3:18).
Therefore, Paul is bold to forsake the honor/shame standards of this world. Christian ministry is not a vehicle for self-glorification. Church leaders do not now allow the surrounding city or even their congregations become the court of approval. Only God can judge the worth of both Paul's and our ministry (2 Cor 4:2).
Whose approval do we seek?
No doubt there are many ministry methods are quick paths to getting "face." However, tampering with God's word distorts the nature of true glory, which is found in the gospel of Christ. We must be careful that we not begin to complete with God for face.

Seeking glory is not the problem
As Paul made evident in chapter 3, we ought to desire glory, . . . but the right kind. We foremost want God to honor us; only then does it matter what others think of us.
In 2 Cor 3:7–11, Paul illustrates an important principle often overlooked,
"Now if the ministry of death, carved in letters on stone, came with such glory that the Israelites could not gaze at Moses' face because of its glory, which was being brought to an end, will not the ministry of the Spirit have even more glory? For if there was glory in the ministry of condemnation, the ministry of righteousness must far exceed it in glory. Indeed, in this case, what once had glory has come to have no glory at all, because of the glory that surpasses it. For if what was being brought to an end came with glory, much more will what is permanent have glory."
Notice how Paul frames his comments. The problem with those who boast in the Law is that they settle for what is "merely glorious" when they could enjoy the glory that is without end.
Moses hid his face because the glory he had was fading. How often to we ourselves hide, make excuses, tamper with God's word, or make other compromises because we are afraid that we will be ashamed of what others would think of us if they saw the fading glory of our own achievements and titles?
Our problem is not that we seek face; the problem is that we don't want enough honor!

Honored through Shame
2 Corinthians 4:7–11 expresses Paul's philosophy of ministry so clearly.
"But we have this treasure in jars of clay, to show that the surpassing power belongs to God and not to us. We are afflicted in every way, but not crushed; perplexed, but not driven to despair; persecuted, but not forsaken; struck down, but not destroyed; always carrying in the body the death of Jesus, so that the life of Jesus may also be manifested in our bodies. For we who live are always being given over to death for Jesus' sake, so that the life of Jesus also may be manifested in our mortal flesh."
Christ was honored through shame. This becomes a fundamental axiom that shapes all that Paul does. Philippians 2:5–11 illustrates this point famously.
Naturally, Paul then seeks honor through shame. Throughout the letter, he attempts to vindicate his apostleship by "boasting" about his so-called "shame" (according to worldly standards). His weaknesses and suffering are the very means of God to "manifest" the life of Christ. Amid all the conferences, books, and methodologies for doing ministry, where does this fit in?
Do we intentionally seek to serve people in a way that makes us "lose face" in order that Christ may be honored?
When people think of us and our ministry, do they think of our strong speaking ability, our knowledge, or the large number of people that are around us?
Or, do they think about how God's grace shines in us despite the many ways that sin and weakness make us appear "shameful" in the eyes of the watching world?
Who do we want to give us "face"?
---
(This post was originally published at Training Leaders International, an important ministry that focuses on providing theological education to pastors around the world. I urge you to check them our and support their work!)