What does Israel have to do with honor and shame?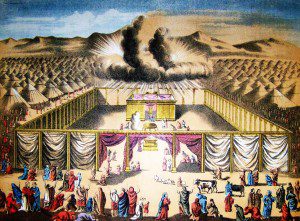 Ironically, they do have at least this in common: when it comes to interpreting the Bible, many people have no idea what to do with either subject.
Consequently, we often see two quite opposite responses.
First, people simply ignore or minimize the importance of both Israel and honor-shame (H/S). Second, interpreters make too much of a topic. This is usually more common when talking about Israel, but I have found people press H/S beyond any biblical warrant.
I hope this post will serve in part as a corrective to point us in the right direction. I don't want to go too far on a tangent recounting the faulty ways that people have treated the subjects of Israel and H/S. Instead, I want to jump right in by offering an overview of Israel's story from the perspective of honor/shame.
As you consider Israel's history as a story of honor & shame, recall that we are speaking of a nation, a collective group. The focus is not merely on an individual. This Old Testament narrative is far more than a collection of piece-meal illustrations to reinforce a point of theology found in one of the New Testament epistles.
Israel's story is collective and concrete. Therefore, it is comprehensible among the many unreached nations of the present day.
The Promise of Honor
In large measure, Israel's history begins with God's covenant with Abraham in Genesis 12:1–3.
Now the Lord said to Abram, Go from your country and your kindred and your father's house to the land that I will show you. And I will make of you a great nation, and I will bless you and make your name great, so that you will be a blessing. I will bless those who bless you, and him who dishonors you I will curse, and in you all the families of the earth shall be blessed.
In the beginning, we find Abram promised great honor (e.g. "great nation", "blessing", "great name"), yet it would come in the midst of much social scorn.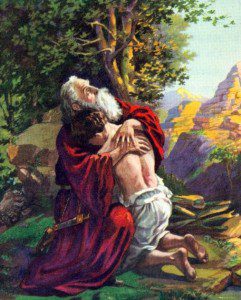 First, he would have to forsake his country, kindred as well as his father's house in order to become, by most anyone's account, an outsider and a landless migrant. In addition, Abram's wife had been barren and so was childless; his servant would inherent all he owned (Gen 15:2–4). Socially speaking, Abram's apparent shame would have driven lesser men to despair unto death.
However, God promises great honor Abram (and eventually his family). In fact, the Lord later bestows on him a new name, Abraham, which conveys the great honor that would be his (Gen 17:5). Why would God graciously bless Abraham in this way? Concerning Abraham's faith, Paul explains:
No unbelief made him waver concerning the promise of God, but he grew strong in his faith as he gave glory to God, fully convinced that God was able to do what he had promised. (Rom 4:20–21)
Because Abraham through faith glorifies God (magnifies His honor), he is then justified by God (cf. Rom 4:22ff)
The Exodus from Shame
Over time, God blessed Abraham so that he would not only have a child; from him came the nation of Israel. Yet, they eventually became slave labor in Egypt. Not only did they suffer the shame of their enslavement; it seemed that the God of Abraham lacked the honor or glory to keep his word.
To the contrary, God explains why Pharaoh even remains king of Egypt, the slave master of God's people:
But for this purpose I have raised you up, to show you my power, so that my name may be proclaimed in all the earth. (Exod 9:16)
God removes Israel's shame for the sake of His own honor.
Our fathers, when they were in Egypt, did not consider your wondrous works; they did not remember the abundance of your steadfast love, but rebelled by the sea, at the Red Sea. Yet he saved them for his name's sake, that he might make known his mighty power. He rebuked the Red Sea, and it became dry, and he led them through the deep as through a desert. (Ps 106:7–9; cf. Ezek 20:8–10)
What's more is that Israel became a people who would bear the Lord's name before the nations. Accordingly, we see in Deut 28:10,
And all the peoples of the earth shall see that you are called by the name of the Lord, and they shall be afraid of you. (cf. Num 6:27)
---
This is only part 1 of the series. In upcoming posts, we've continue to consider how to the Bible tells Israel's story in terms of honor and shame.