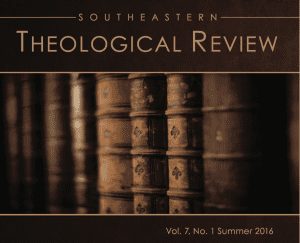 I'm very grateful to Southeastern Theological Review for publishing a review of One Gospel for All Nations.
Greg Mathias does an exceptional job summarizing the book's essence. Authors appreciate when reviewers genuinely engage with one's ideas. It's very apparent that he did. If you'd like an introduction to One Gospel for all Nations, check out his review of the book.
He concludes with a kind endorsement,
While especially profitable for those working in non-Western contexts, I highly recommend this book to missiologists and students for both its thoroughness and its accessibility. Let me end with this quote, "We must not fear contextualization, nor should we assume that good contextualization happens without intentional reflection" (p. 11). Not everyone will agree with Wu's observations or conclusions, but this work is definitely intentional in its reflection on the gospel and contextualization.
Spring has brought blessing as a number of publications have written their own reviews of the book. For links to all reviews of my books, click here. For the most recent reviews, see below.
Recent Reviews of One Gospel for All Nations
Southeastern Review (Summer 2016)
Missiology: An International Journal (April 2016)
Evangelical Missions Quarterly (April 2016)
Nick Peters, Deeper Waters (March 2016)