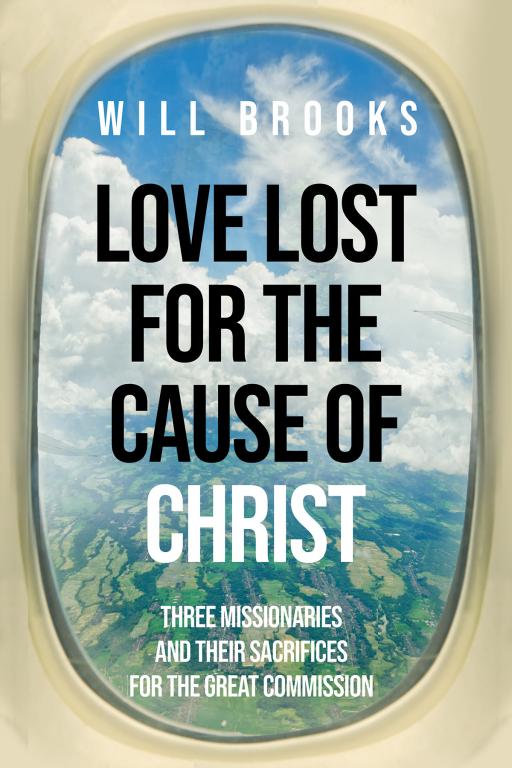 I'm excited to welcome Will Brooks as today's guest writer. I've asked him to introduce his newest book, which I have endorsed because … well, I'll just let you read my endorsement of his book yourself.
"To serve Christ in cross-cultural missions, one must 'count the costs.' Sadly, too many people are surprised and unprepared to sacrifice the dream of living 'happily ever after' in marriage. This is why Love Lost for the Cause of Christ is unlike any other book about missions I've read. It offers a refreshing and personal look at three missionary giants who struggled to know whether God called them to both missions and marriage. Brooks gives us a readable and relevant study that will help countless people for many years to come."
---
"I never made a sacrifice"?
A number of missionaries at various points in church history have all said, "I never made a sacrifice." While there's a sense in which that statement is true, it's also true that missionaries must sacrifice much to obey their calling. This aspect of the missionary task has always fascinated me. In fact, in human terms, it doesn't make much sense.
Why would someone give up everything they've known to learn a new language, new cultural practices, and then live among a people whom they've never met? The only reason someone does so is that he or she values the gospel over and above all this world can offer.
When missionaries obeyed God's call to the nations in former generations, it meant saying goodbye to friends and family forever. Making such a decision was excruciating. Candidates had to count the cost, evaluating whether they were really willing to give up all to follow God's direction in their lives. In some cases, some who were called were in love with those who weren't called.
Those believers also had a difficult decision to make.
Should I pursue love, or should I follow God?
If we're being honest, such a decision is just as difficult for our generation to make. For one thing, many believers love the gospel and want to see it spread, but few are really willing to embrace suffering or hardship to see it happen.
Like the Rich Young Ruler in Luke 18:18-30, we want the gospel and everything the world has to offer too. In the same way, contemporary culture celebrates the momentary happiness of marriage. So many movies and television shows today celebrate and idolize falling in love or "finding true love." There's an entire category of movies dedicated to telling such stories!
Sharing True Love
In my book Love Lost for the Cause of Christ, I look at three missionaries whose lives shunned the idea that finding love was the most important thing in life. In fact, they found love but were willing to sacrifice it. Why? Because they recognized that obedience to God was more important than earthly happiness. They recognized that millions of people had no access to the life-giving truth of the gospel, and they were willing to give up what they wanted to ensure that those people had what they needed.
God often uses the lives of others to inspire and challenge us. With that in mind, I wrote this book. I hope people will be inspired by those few who gave their all to make God's name known around the world.
If you are interested in learning more or know others whom you think would benefit from this book, you can order a copy of the book here. And if use the code: SACRIFICE, you'll get 40% off the retail price.