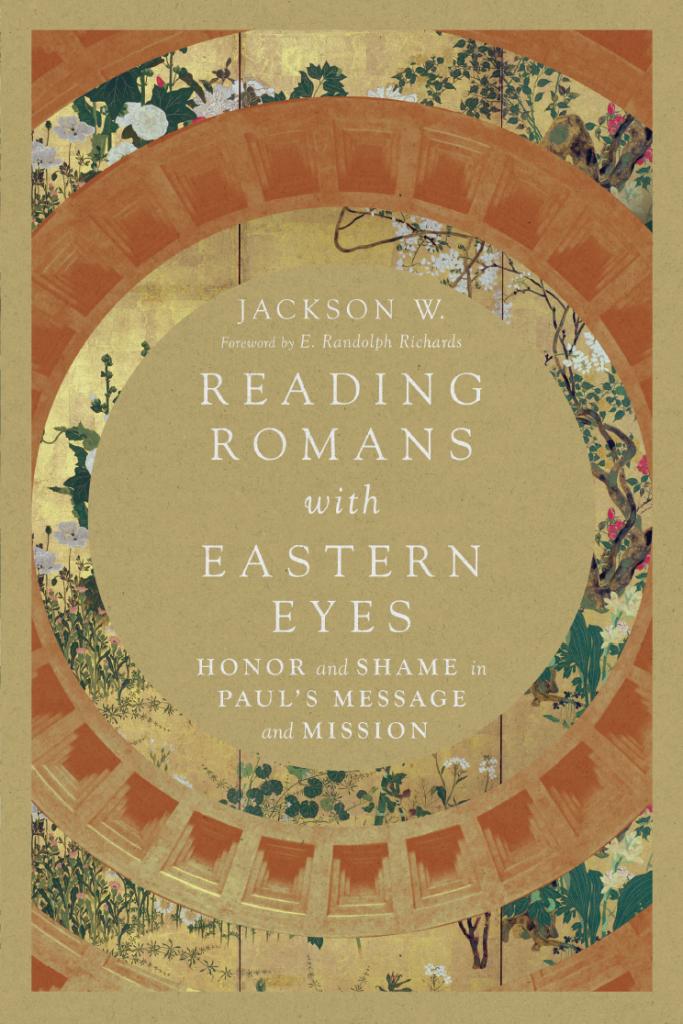 In less than 2 months, IVP will release Reading Romans with Eastern Eyes: Honor and Shame in Paul's Message and Mission!
You can pre-order it on Amazon now for a significantly reduced price.
In a few few weeks, I'll introduce parts of the book to you. I'm grateful that several noteworthy people have already endorsed the book. E. Randolph Richards was kind enough to write the foreword. He wrote one of my favorite books Misreading Scripture with Western Eyes.
Some Early Reviews
In this post, I want to share a portion of Randy's foreword as well as some of the book's endorsements. I'm excited about the spectrum of endorsers, who include biblical scholars, missiologists, and practitioners.
Below is a sample of what people are saying.
---
"I have been looking forward to this book for two reasons. First, Jackson is an expert. He was born and raised a westerner but has spent most of his adult life in the East. He is fluent in an eastern language, is deeply immersed in an eastern culture, has been studying eastern worldviews for decades, and has a keen interest in how modern eastern Christians interpret the Bible. He understands the kinds of questions westerners have, the ways that westerners misread Scripture, and importantly, when and how a more eastern perspective can help me.

Second, before opening the book, I knew Reading Romans with Eastern Eyes would upset my twentieth-century western method of reading Romans. The 'Roman road' makes perfectly logical sense to me. All the dots in Romans connected comfortably for me. Romans was neat, simple, and clean. The problem is that Paul ended up looking a lot—a whole lot—like me. Instead of me imitating Paul, like I am supposed to (1 Cor 4:16), Paul imitated me. I suspect I had created a Paul in my own image. No wonder I liked and understood Romans so well! Jackson is helping westerners like me (and probably you) see how we might misread Romans because of our own cultural lenses."
From the foreword by E. Randolph Richards, provost of Palm Beach Atlantic University, author of Misreading Scripture with Western Eyes
---
"Jackson W.'s work Reading Romans with Eastern Eyes provides a long-overdue contribution to Pauline theology and biblical studies. Blending the first century cultural dynamics of honor and shame, patronage, and collectivism alongside traditional understandings of the book of Romans, Jackson unpacks the importance of a comprehensive interpretation of this fundamental book of the faith. He brings a sensitivity to the many issues that strikes at the heart of the global majority while highlighting the latest in New Testament studies. This is an indispensable read for any pastor, scholar, or Christian who desires to have a deeper grasp of the apostle Paul's magnum opus."
Benjamin C. Shin, associate professor of Christian ministry and leadership, Talbot School of Theology, Biola University
---
"Jackson W. has gifted us with a fresh and delightfully insightful reading of Romans. Because W.'s Eastern perspective shares much in common with that of Paul's first-century world, the book offers many aha! moments for Western Christians. Over and over, issues such as honor and same, collective identity, and ancestral authority shed significant light on the text, at times challenging traditional readings. What's more, this highly readable book teems with applications that speak to the church today. I strongly commend it to students, teachers, and pastors."
Dean Flemming, MidAmerica Nazarene University, author of Contextualization in the New Testament: Patterns for Theology and Mission
---
"Jackson W. (a pseudonym) provides Western readers, indeed global readers, with a thoughtful, carefully documented Eastern perspective on Paul's epistle to the Romans. Arguing that Asian and Middle Eastern cultures share similarities in worldview, he brings us new vistas and nuances to this wonderful epistle. While he does not challenge Western thinking, he does challenge us to see more than that. In doing so, his thoughts will certainly provide for vigorous but necessary and long-overdue discourse. I found it a refreshing and insightful read."
Duane H. Elmer, G. W. Aldeen Professor of International Studies, retired, distinguished professor of educational studies, emeritus, Trinity Evangelical Divinity School
---
"In this culturally sensitive and theologically insightful reading of Romans, Jackson W. invites us to consider the East Asian notion of 'face' as a key for unlocking the significance of the themes of honor and shame in Paul's epistle to the Romans. Through this contemporary conceptual analog, the author is able to guide the reader through the relational world that Paul took for granted and to illuminate how social capital affects various dimensions of this most important letter. Well researched and yet accessibly written, Reading Romans with Eastern Eyes is a useful and reliable resource for anyone interested in journeying into Romans by way of a culture closer to the apostle's own than that shared by many of us in the West today."
John K. Goodrich, associate professor of Bible, Moody Bible Institute