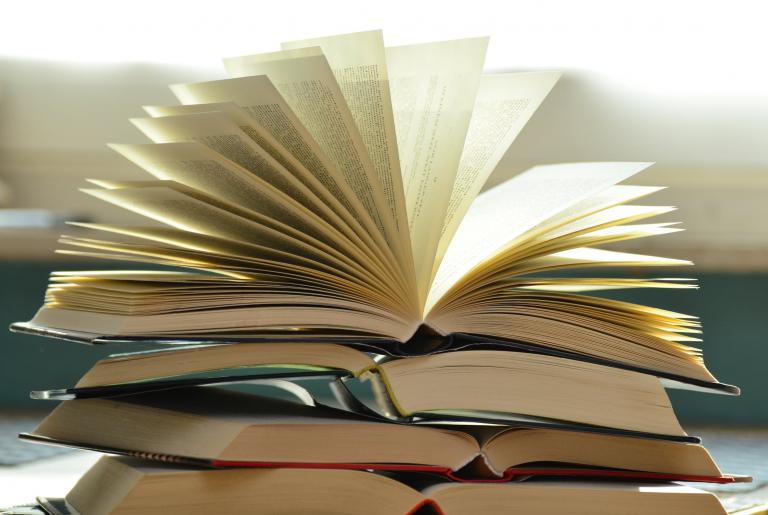 We can't read everything. That's why journals offer book reviews. The recent issue of Themelios contains seven reviews covering a wide range of subjects.
Sharing Abraham? Narrative Worldview, Biblical and Qur'anic Interpretation & Comparative Theology in Turkey. By George Bristow.
I thoroughly enjoyed Gareth Lee Cockerill's insightful review of Bristow's text. Although I am not a scholar of Islam, his analysis of Sharing Abraham made me want to read it so that I can better understand the interaction between culture and biblical interpretation. He offers the following overview of the book:
"Bristow's purpose is to lay "groundwork" for and explore "the possibilities of employing the biblical and Islamic Abraham stories for interfaith encounter and Christian witness in Turkey" (p. 1). This subject was worth exploration because Abraham is important for the narratives and worldviews that undergird both Christianity and Islam. Furthermore, Abraham has special significance in Turkish tradition. Bristow approaches this subject within the context of the overarching narratives presented by both the Bible and the Qur'an."
Recapturing the Wonder: Transcendent Faith in a Disenchanted World. By Mike Cosper.
I am the book reviews editor for the mission and culture section. When I heard of this book, I knew immediately who wanted to review it. And N.D. Wilson agreed. He offers these comments.
"This book intends to aid Christians who desire to cultivate a healthy sensitivity to wonder and a resistance to apathetic cynicism. While his prose often reaches for the poetic, Cosper also gives quite practical suggestions. His discussions of generosity, feasting, prayer, and a Christian view of sexual intimacy are all excellent. His call to put down the phones and head outside is also greatly needed. If Job, at his most raw, is told to wonder at the animals, how much more should we?"
Wilson's review is rich with colorful commentary
"I find it more helpful to think of the best artists as UPS guys (complete with awkward outfits), hustling packages as broadly as they can at Christmas. Imitating that demeanor and attitude as an artist allows an ambitious pursuit of the type of creative generosity Cosper admires. At the same time, it helps kill the "cool kid" temptation of vanity and pride."
Transforming Mission Theology. By Charles Van Engen.
Mary Ma, a senior research fellow at Calvin College, review Van Engen's work. She specializes in Christianity and Politics, particularly in a Chinese context. I enjoyed her unique perspective.
"The author's discussion on mission partnership is also thought-provoking. When he explains "what a global body of Christ image does not mean," he uses the example of mission "moratorium," a way to give concrete shape to the oneness of the church in mission. The "three-self" formula of Henry Venn and Rufus Anderson serves a specific case. As he analyzes, "many receiving churches that have been taught that mature, indigenous churches should become 'three-self' churches—simply became selfish and self-centered" (p. 277).

And "the long-term result of that 'moratorium' was an increasing myopia and insularity" for many third-world churches (p. 269). Before reading this part, I wondered about this particularizing theology, such as the "three-self" principles, which were later used by China's communist regime to co-opt churches. Yet, his analysis makes sense given the biblical catholicity of the church as Christ's body."
Intercultural Hermeneutics. By Henning Wrogemann.
The best reviewers are not afraid to offer qualifications and nuance their reviews. Such comments help the reader discern the nature of a book. In Will Brooks' review of Wrogemann's book, he writes:
"…when one picks up a book with the word "hermeneutics" in the title, one anticipates that the author will deal with theories for interpreting the Bible. In fact, the book starts off that way by stating that hermeneutics is concerned with answering the question, "What did the author intend to say with the text?" (p. 31). It is only later on that the reader realizes that the "texts" Wrogemann refers to are specific cultural settings around the world. This book is less about biblical interpretation and more about interpreting the relationship between theology and culture in any given context."
Here are a few other reviews in the mission and culture section.
Global Poverty: A Theological Guide. By Justin Thacker.
The Kingdom Unleashed: How Jesus' 1st-Century Kingdom Values Are Transforming Thousands of Cultures and Awakening His Church. By Jerry Trousdale and Glenn Sunshine.
City Shaped Churches: Planting Churches in the Global Era. By Linda Bergquist and Michael D. Crane.
In other sections, a few book reviews caught my eye and I think will interest you. Several of the following works are so expensive that looking at these reviews will be the closest you to come to reading the books themselves.
Old Testament
Craig Allert. Early Christian Readings of Genesis One: Patristic Exegesis and Literal Interpretation. Reviewed by Gavin Ortlund.
George Athas. Deuteronomy: One Nation under God. Reviewed by David R. Jackson
Isabel Cranz. Atonement and Purification: Priestly and Assyro-Babylonian Perspectives on Sin and its Consequences. Reviewed by Greg Church.
Matthew E. Ferris. If One Uses It Lawfully: The Law of Moses and the Christian Life. Reviewed by G. Geoffrey Harper.
New Testament
Joseph R. Dodson, Andrew W. Pitts, and Chris Keith, eds. Paul and the Greco-Roman Philosophical Tradition. Reviewed by Gregory E. Lamb.
Steffi Fabricius. Pauline Hamartiology: Conceptualisation and Transferences. Reviewed by Chris Conyers.
James B. Prothro. Both Judge and Justifier: Biblical Legal Language and the Act of Justifying in Paul. Reviewed by J. Andrew Cowan.
Historical Theology
Michael Graves, ed. Biblical Interpretation in the Early Church. Reviewed by Coleman M. Ford.
Ethics and Pastoralia
Melvin Tinker. That Hideous Strength: How the West Was Lost: The Cancer of Cultural Marxism in the Church, the World and the Gospel of Change. Reviewed by Robert S. Smith.