In a previous post, I responded to Greg Gilbert's comments are the recent TGC/T4G conference. In that post, I drew from One Gospel for All Nations, highlighting the error of Gilbert's remarks and his misrepresentation of the message taught by Scot McKnight, Matthew Bates, myself, and others. This second post continues those reflections, posing the question, "Where is the gospel?"
---
In order to agree on how to share the gospel, we must find common ground as to the content of the "gospel." People should be able to agree on the big ideas that shape the biblical gospel, even if there is disagreement about smaller points of emphasis and verbiage. However, a fundamental problem plagues the "What is the gospel?" debate. Authors cannot seem to agree on which Scripture passages to use when defining the "gospel." Not surprisingly, the texts one chooses will determine the major themes and scope of one's gospel presentation.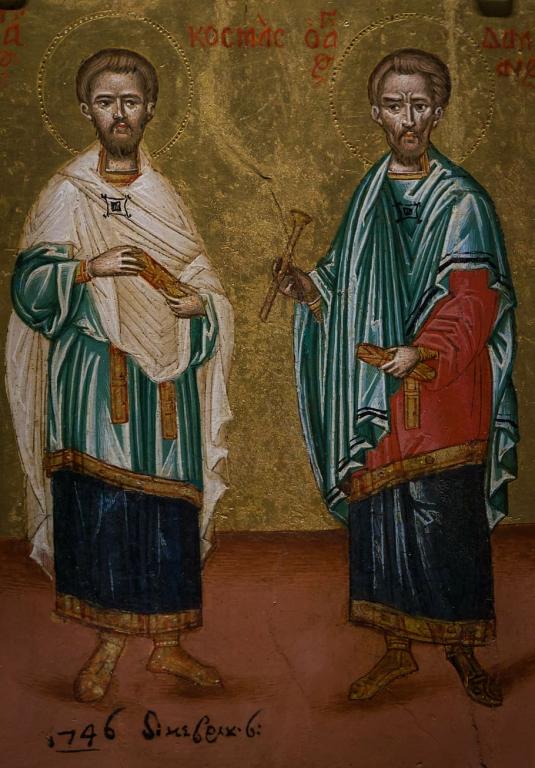 Greg Gilbert, in What is the Gospel?, says we should not limit our understanding of the gospel to a word study on the word "gospel" since there are many passages that do not use the word but surely convey the message. Instead he suggests using Romans 1–4 to find a "shared framework of truths around which the apostles and early Christians structured their presentation of the good news of Jesus." Gilbert is correct that people should not limit their understanding of the gospel to places that explicitly reference a word. Nevertheless, his argument is problematic.
Passages that overtly articulate the gospel are essential for defining the explicit contours of the message. Such texts are critical for making sure we are not overly selective in emphasizing one aspect of the gospel over another. We should be wary of defining the gospel in a way that does not echo the usage of the word "gospel" in the most explicit contexts.
Paul's Explicit Gospel
When Gilbert examines Romans 1–4, he skips over Paul's single most explicit summary of the gospel in the letter. In Romans 1:1–4, Paul writes that he is
set apart for the gospel of God, which he promised beforehand through his prophets in the holy Scriptures, concerning his Son, who was descended from David according to the flesh and was declared to be the Son of God in power according to the Spirit of holiness by his resurrection from the dead, Jesus Christ our Lord.
Unfortunately Gilbert calls Romans 1:1–7 merely Paul's "introductory remarks [after which] Paul begins his presentation of the gospel by declaring that 'the wrath of God is revealed from heaven,' (v. 18)." Gilbert overlooks the message that Paul explicitly calls the "gospel." This is because Gilbert presupposes a certain (traditional) understanding of the gospel. Intriguingly, he mainly focuses on a section of Romans (1:18–3:26) that only one time uses the word "gospel" (2:16) and does so to highlight judgment not salvation.
Other popular evangelical books do not focus on biblical passages that directly use "gospel" language. In The Gospel as Center, Paul's summaries in Galatians 3:8 and 2 Timothy 2:8, Luke's accounts of Paul in Acts 13:32 and 14:15, and OT texts like Isaiah 40:9 and 52:7 are never discussed. Also, 1 Corinthians 15:1–8 is mentioned very briefly in only two places. Romans 1:1–4 is cited just once. Neither Romans 1:1–4 nor 1 Corinthians 15:1–8 are used in the chapter "What Is the Gospel?
In The Explicit Gospel, Matt Chandler acknowledges the importance of perspective and of using the whole Bible in order to perceive the whole gospel. His usage of 1 Corinthians does go beyond that found in The Gospel as Center. Yet explicit gospel summaries such as Romans1:2–4; Galatians 3:8; 2 Timothy 2:8; and others are entirely left out of the book.
Paul's sermons in Lystra and Athens (Acts 14; 17) further complicate questions about what is the gospel and how to contextualize it. His message in overwhelmingly Gentile contexts seems to contrast sharply with his presentations elsewhere among more Jewish audiences. Rather than overtly citing Jewish Scripture, Paul is more philosophical, pointing to nature in order to identify the one true God.
Whatever his initial presentation, it is informative that "Jewish elements" of the gospel are pervasive in Paul's letters to Gentile Christians, such as in Romans, 1 Corinthians, and Ephesians. How is one to grasp Paul's view of the gospel and contextualization given such contrasting evidence? Even though Paul does not explicitly cite Old Testament texts, does he have a framework by which he presents the gospel in Lystra and Athens? I offer my answers later in the book. No room for that conversation here.
---
This pose is adapted from One Gospel for All Nations, pp. 32–33. See the book for full documentation of citations and footnotes.