Today's guest post comes from my friend and scholar, Tom Steffen, who served twenty years with New Tribes Mission. He is an emeritus professor of Intercultural Studies at Biola University. He introduces us to his new book Oral Hermeneutics.
---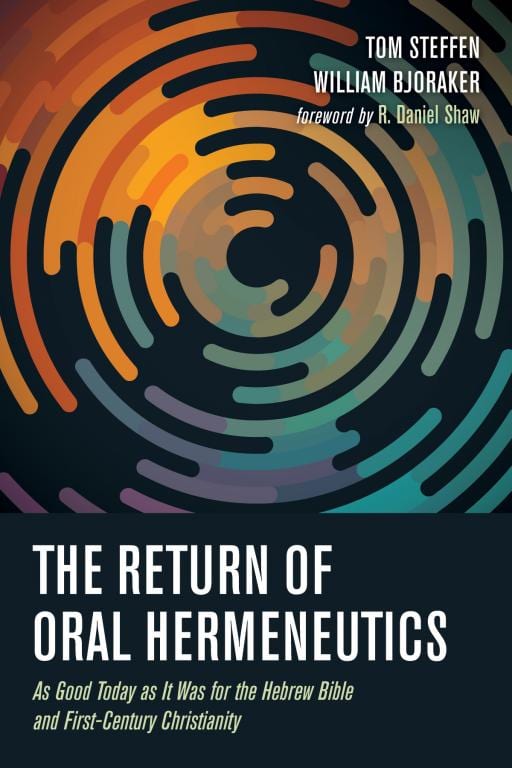 If you are a teacher or a preacher, you know the look. Your listeners are jittery, heads angling side to side, brows furled, eyes squinted, shushed conversations happening with neighbors, and sometimes comments directed to the speaker.
Your brain quickly computes that things have gone south. Now what?
The context was central Luzon in the Philippines. Our family lived in a small but central village called Dugyo at an altitude of 3400 feet in mountainous terrain. An airstrip of 470 feet served as our primary connection to the outside world. We were there to start a church planting movement utilizing the portions of Scripture produced by SIL (Summer Institute of Linguistics) and an Ifugao team.
It was a beautiful blue-sky Sunday morning with a slight breeze and a bright sun glimmering off the water in the rice terraces that stretched from the streams below to the tops of mountains. The audience was sixty-plus animistic Ifugao with a Roman Catholic veneer known for their beautifully sculptured and manicured rice terraces. Some were sitting on hand-sawed benches. Others were squatting (some chewing betel nut) or standing, while others were milling around the village.
I was working my way propositionally through an Old Testament story in the local language (which I knew pretty well). That's when I began to notice the facial feedback and body behavior. I knew I was in trouble. Circulating to listen to the conversations after the lesson only confirmed my worst fears. It was back to the drawing board.
The Antipolo-Amduntug Ifugao were unimpressed with my Dallas Bible College (influenced heavily by Dallas Theological Seminary) hermeneutical credentials. Nor were they impressed by my denominational or agency affiliations. Rather, they challenged this Bible teacher's preferred hermeneutic, finding it not only difficult to discern but awkward to replicate.
An Oral Perspective
I credit the Ifugao for causing me to rethink hermeneutics from an oralist perspective thereby making possible new interpretative alternatives I'd never would have considered coming from my literate background. This experience working with a strong oral society generated a host of questions surrounding hermeneutics that demanded answers, and would eventually result in a long-overdue book.
Have Western exegetes turned an Eastern book into a Western one? Has our fondness for a fixed printed text, capable of being analyzed with precision and exactitude, blinded us to other hermeneutic possibilities? Does God require all people to be able to analyze grammar to interpret Scripture? Does God assume all people can interpret Scripture through oral means?
In The Return of Oral Hermeneutics, the authors recognize the effects of centuries of literacy socialization that produced a blind spot in the Western Christian world. It is the neglect by most in the academies, agencies, and assemblies of the foundational and forceful role orality had on the biblical text and teaching.
From the inspired spoken word of the prophets, including Jesus (pre-text), to the elite literate scribes who painstakingly hand-printed the sacred text, to post-text interpretation and teaching, the footprint of orality through the process is acutely visible to those having the oral-aural influenced eyes of the Mediterranean ancients.
The "Mother of Relational Theology"?
Could oral hermeneutics be the "mother of relational theology"? The central question for our introductory book on the topic of oral hermeneutics is, why is it important to know and practice oral hermeneutics in ascertaining and communicating biblical meaning?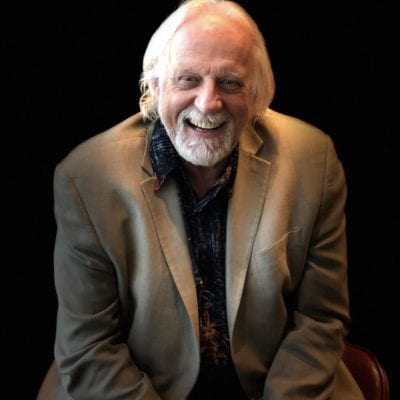 How did Bill Bjoraker of William Carey University become involved in the book? Fast forward from the Ifugao context above to a graduate class I was teaching at Biola University—"Story in Scripture and Service." I had invited Bill Bjoraker to tell a Bible story to the class. As I listened to the questions poised to introduce and review the story, I said to the class at the conclusion, "Dr. Bjorker just demonstrated oral hermeneutics." The students of course were clueless as to what I was talking about, and I was not that much further ahead of them at that time.
Having a strong ministry background among modern-day Jewish people in Jerusalem for eight years, and now in the greater LA area, Bjoraker made the perfect partner to demonstrate that oral hermeneutics is not just for tribal people. In fact, oral hermeneutics is required for around 80 percent of the world who "do not depend on written textual transmission!"[1]
Oral hermeneutics covers the interpretive needs of most of the world from the Philippines to Pasadena! And it is easily reproducible by hearers/viewers! Here is how we outlined the book:
Setting the Stage
Part 1 Demonstrations
1 Elisha and the Widow's Oil
2 Reflections on the Elisha Story
Part 2 Propositions
3 Orality's Influence on Text and Teaching
4 Oral Hermeneutics
5 Hebrew Hermeneutics
6 Character Theology
7 Questioning Our Questions
8 Reflections
Part 3 Echoes
9 Elisha and General Naaman
10 Reflections on the Elisha Story
Concluding Reflections
In a subsequent post, I'll unpack the chapters to provide a brief overview of the book that contains around 650 footnotes and includes a substantive bibliography. For the Amazon link, click here.
---
[1] Lausanne Movement, "Orality: An Infographic." May 1, 2019. https://www.lausanne.org/content/orality-an-infographic.