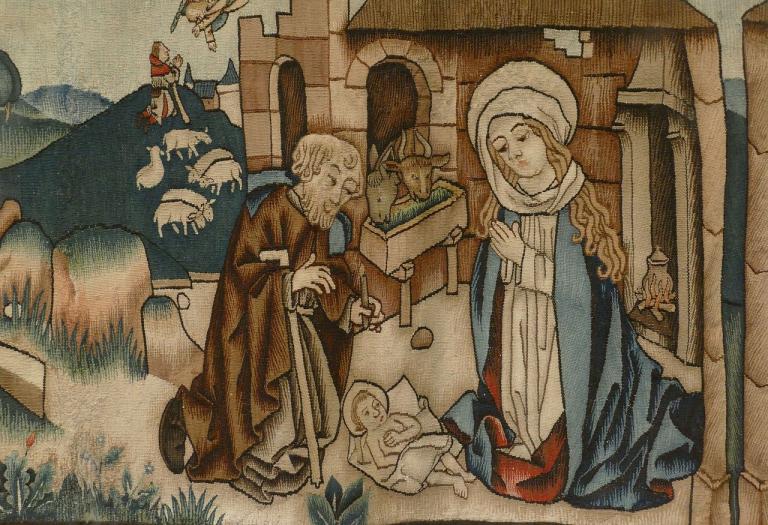 The narratives surrounding Jesus' birth make it abundantly apparent that we misjudge what and who deserve honor or shame. As I said in the previous post, the incarnation reveals the true nature of honor and glory.
Today, I will highlight just a couple of examples.
Joseph's Honor through Mary's Shame
A good story builds to its climax. But for a first-century reader, Matthew opens with what would seem like a challenge that would be the climactic obstacle in most any other story.
In Matthew 1, Joseph discovers that his fiancé has become pregnant, and he is not the father. We can almost hear Mary's explanation falling on deaf ears, "But it's from the Holy Spirit!" In the ancient world, like much of the Middle East today, Joseph's honor would have been vested in Mary's sexual purity. He feared the shame of marrying such a seemingly scandalous girl.
To defend his honor in the eyes of the community, he need only to repudiate her, casting upon her even more disgrace. Nevertheless, Joseph, "being a righteous man and unwilling to put her to shame, resolved to divorce her quietly" (1:19).
But grace doesn't allow us to settle for a superficial assessment of things, and certainly not people. Joseph wants to have God's perspective. Indeed, he gets it. And it's much more than he bargained for. An angel appears to him in a dream, saying,
"Joseph, son of David, do not fear to take Mary as your wife, for that which is conceived in her is from the Holy Spirit. She will bear a son, and you shall call his name Jesus, for he will save his people from their sins." All this took place to fulfill what the Lord had spoken by the prophet: "Behold, the virgin shall conceive and bear a son, and they shall call his name Immanuel" (which means, God with us).
By entering into what most people would consider a "shameful situation," Joseph discovers that he inherits a position of great honor ––stepfather to the king of kings!
Honor with Swaddling Shame
The threat of shame evokes different responses in different people. For Herod, he reacts with violence, attempting to eradicate anything to his honored position. Magi, wise teachers from the east, come to town looking for some other king of the Jews.
The perceived threat struck Herod (and those who leached off of his status) with fear. When troubled, he does what so many of us also do–– he behaved even more shamefully, digging himself into an even deeper hole. The scribes tell Herod where the Christ would be born. Matthew cites Micah as saying,
"'And you, O Bethlehem, in the land of Judah, are by no means least among the rulers of Judah; for from you shall come a ruler who will shepherd my people Israel.'"
Yes, Bethlehem was the home of David, Israel's most honored king. But no one would be celebrating that fact before long. As we read in Matthew 2, the magi did not tell Herod about what they saw, a glory that surpassed his in Bethlehem. So, Herod "became furious, and he sent and killed all the male children in Bethlehem and in all that region who were two years old or under" (2:16).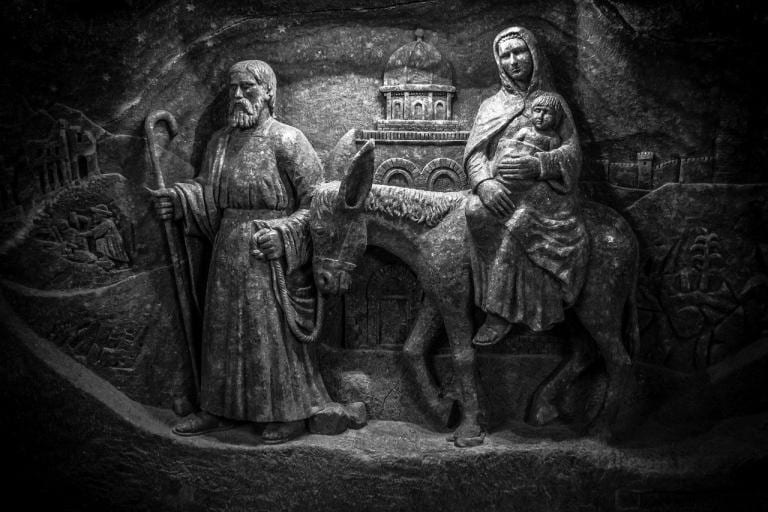 Herod's deceit gave birth to death. At least he would retain his social standing. Little did he know that he embodied Israel's shame. Matthew depicts Israel as a virtual "Egypt" with Herod as its "Pharaoh." With shocking irony, Jesus flees for safety out of Israel to the land of Egypt (2:14-15), the precise opposite of what happened over a millennia before when Israel's own sons were slaughtered by the murderous Pharaoh.
Honor was cloaked in suffering. Significance was swaddled in shame.
Before Jesus' death brought life to the world, Christ's birth meant the death of numerous families. How many parents in Bethlehem felt utterly powerless when their kids were murdered by Herod's soldiers? We'll never know.
The Birth of Honor through Humility
When speaking of the incarnation, many people turn to Philippians 2, and understandably so. Paul writes,
And being found in human form, he humbled himself by becoming obedient to the point of death, even death on a cross. Therefore God has highly exalted him and bestowed on him the name that is above every name, so that at the name of Jesus every knee should bow, in heaven and on earth and under the earth, and every tongue confess that Jesus Christ is Lord, to the glory of God the Father.
We should be careful not to overread the text. The point here is not that Christ became "less glorious." Rather, the emphasis is on how he used the glorious status he had. As the true image of God, he manifests the humility that marks true honor and glory.
By contrast, just think for a moment about the ways that we use (or rather misuse) the glory, honor, status, and privilege that we have. I refer to our intellect, beauty, skill, power, positions of influence, relationships. Do we deny that we have much to contribute to the world because of the unceremonial origins of our birth? Our family's scandalous past? Our helplessness against a ruthless system?
Or, on the other hand, do we push people away (unlike Joseph with Mary) when we think they might weigh us down? Do we give in to fear and contrive to eliminate perceived threats to our reputation?
The incarnation reminds us that honor and shame are not always found in the world in the ways that we might suppose.