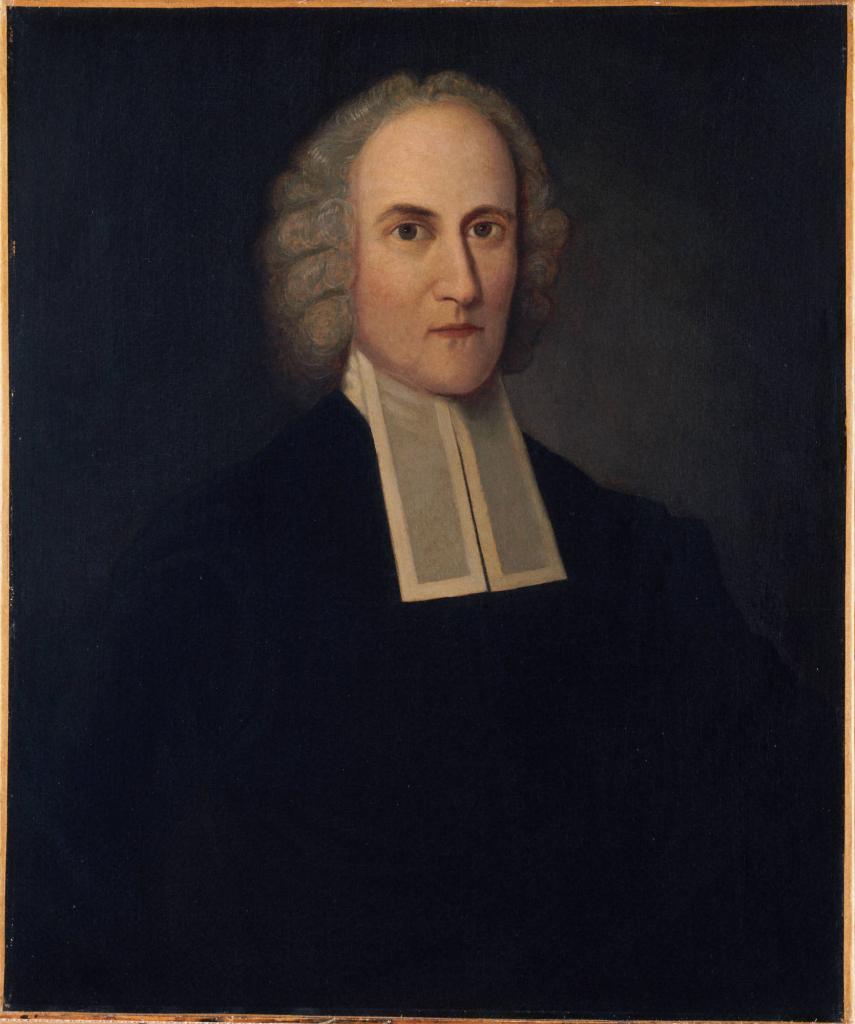 All people play status games. As Christians, the question is not whether we will play but which game we will join. The problem is not that we play status games but that we don't play in a Christ-like manner. Today we hear from Jonathan Edwards, who shares his vision of status games in heaven.
Jonathan Edwards' Heavenly Vision
One of my favorite sermons from Jonathan Edwards is titled "Heaven, a World of Love." His sermons are far too dense to keep the attention of most contemporary readers. So, I cannot quote him at length. Instead, I'll summarize his key ideas, then quote select portions of the sermon to allow him to speak for himself.
Edwards first argues that there will be no rivalry or competing for status. He says,
Not the least remainder of any principle of envy shall exist to be exercised toward angels or other beings who are superior in glory; nor shall there be [anything] like contempt or slighting of those who are inferiors. [Likewise] Those that have a lower station in glory than others, suffer no diminution of their own happiness by seeing others above them in glory.
In short, no matter people's status, they will be neither jealous nor proud when comparing their relative positions.
However, don't misunderstand him. Edwards does not suggest that heaven will eradicate status of any kind. No, he clearly ascribes degrees of status to the saints.
Elsewhere, Edwards preaches a sermon on Romans 2:10 ("The Portion of The Righteous"), where he makes a forceful and extended argument that "there are different degrees of happiness and glory in heaven."
Holiness and Happiness
Edwards then suggests that those with the most glory are the holiest and therefore most beloved among the saints. Nevertheless, he adds,
And it will not be a grief to any of the saints to see those that are higher than themselves in holiness and likeness to God, more loved also than themselves, for all shall have as much love as they desire, and as great manifestations of love as they can bear; and so all shall be fully satisfied; and where there is perfect satisfaction, there can be no reason for envy.
How could "lower status" saints be grieved or envious? After all, they utterly delight in what is holy and God-like. Furthermore, they will be fully satisfied in the love of God and the love shown to them by "higher status" saints (whose holiness enables them to demonstrate a greater spirit of love).
Edwards states,
the inferior in glory will have no temptation to envy those that are higher than themselves, for those that are highest will not only be more loved by the lower for their higher holiness, but they will also have more of the spirit of love to others, and so will love those that are below them more than if their own capacity and elevation were less.
Edwards' message will sound contorted to our modern ears, but his logic becomes evident in the following paragraphs. The saints who are superior in glory are not proud,
for those who are above others in holiness, will be superior to them in humility. The saints that are highest in glory will be the lowest in humbleness of mind, for their superior humility is part of their superior holiness.
He elaborates,
They that are highest in degree in glory will be of the highest capacity; and so having the greatest knowledge, will see most of God's loveliness, and consequently will have love to God and love to the saints most abounding in their hearts.

And on this account those that are lower in glory will not envy those that are above them, because they will be most beloved by those that are highest in glory.
Put simply, the superior in glory will excel in holiness, humility, and love. Therefore, the inferior in glory will delight in that display of Christlikeness. Additionally, they will be loved better by those above them in glory than those equal to them.[1]
The Joy of Heavenly Humility
It's fitting to conclude with an excellent summary statement from "The Portion of The Righteous," where he says:
Such will be the union in their society that they will be partakers of each other's happiness. Then will be fulfilled in its perfection that which is declared in 1 Cor. 12:26, "If one of the members be honoured all the members rejoice with it."
What do you think? What would you add to this vision? Do any other texts come to mind?
---
[1] In "The Portion of The Righteous," he says, "And what puts it beyond all doubt that seeing the superior happiness of others will not be a damp to the happiness of the inferior, is this, that their superior happiness consists in their greater humility, and in their greater love to them, and to God, and to Christ, than the inferior will have in themselves."