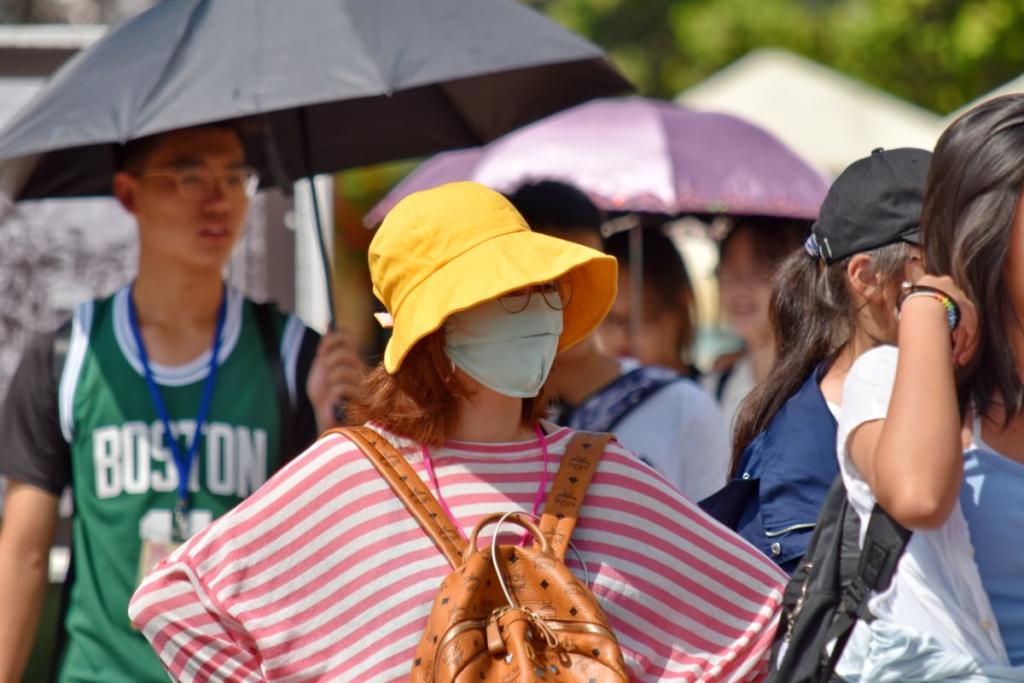 Today's guest post is from Elizabeth Raleigh. She and her family spent twenty years in ministry in China. They've recently relocated to Central Asia. She shares her experience leaving China in light of a great new book Faith in the Wilderness, a collection of sermons from Chinese house church pastors.
---
I feel a bit sheepish admitting this, but it always seemed to me that the Beatitudes took things a few verses too far. Blessed are "the poor in spirit, those who mourn, the meek…." None of those situations sound particularly enviable. Still, the Beatitudes paint a beautiful picture.
But what about the final verse? "Blessed are you when others revile you and persecute you and utter all kinds of evil against you falsely on my account." The blessings of persecution?! Deeply embracing this truth stretches me.
The Final Chapter of Our China Story
My husband and I spent two decades ministering in China. As government pressure and persecution increased, we watched Chinese house church pastors sent to prison, church facilities forcibly closed, and fellow ex-pat mission workers' visas revoked. For several years, the religious affairs bureau questioned my husband about our ministry. The conversations were wide-ranging, pressured, and uncomfortable. Local believing friends had similar, but much more difficult, interactions.
In January 2020, we flew south to a neighboring country for some much-needed refreshment. A few days later, COVID hit. We didn't know it then, but we would never return to our apartment, belongings, and beloved city.
Months later, we made the heart-wrenching decision to close the China chapter of our lives. Twenty years of memories—the books I read aloud when the kids were toddlers, the family photos hanging on our walls, the Legos lined up on the windowsill— all needed to be sorted from thousands of miles away.
Our family's story is not unique. Few ex-pat workers remain in China. It seems a door has closed for outsiders to work alongside believers inside China.
Why does God write the story this way? Why so much heartache and loss? And why does following Jesus need to cost so much? In truth, for two thousand years, countless believers have walked the road of pain and persecution for the gospel's sake.
The Chinese Wilderness
Today, our Chinese brothers and sisters are walking this hard road. My suitcase held swimsuits and flip-flops. My heart held the lessons of life and ministry alongside the Chinese church.
My years laboring alongside Chinese believers showed me over and over again that there is something notable about the final verses of the Beatitudes, something worth exploring and understanding in deeper ways as we mature in our faith. This is why Hannah Nation and Simon Liu's Faith in the Wilderness is a gift to both me and the church (cf. Phil 1:29).
The sermons in Faith in the Wilderness provide a unique opportunity to sit under the teaching of Chinese house church pastors. They illustrate how walking through a trial can be a beautiful gift.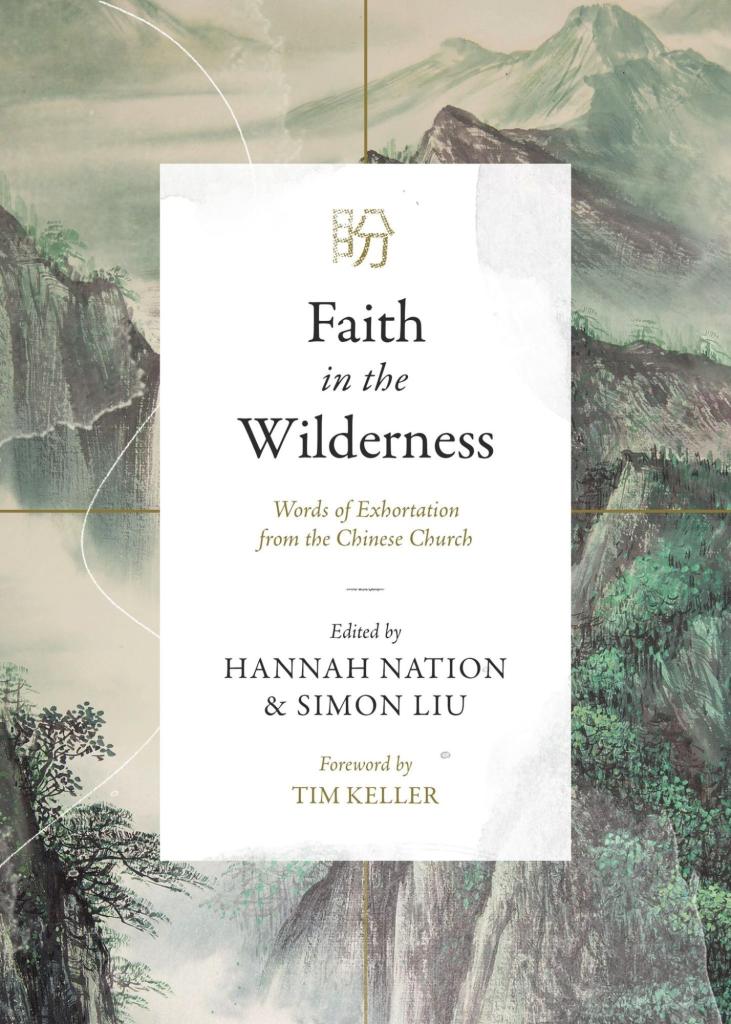 With an estimated 60-90 million people, the Chinese house church movement is radically changing the spiritual landscape of China. God has expanded an urban church led by college-educated believers. They dream of–– and in many cases lead–– large numbers of congregants that gather in person, despite government opposition. The pastors are trained and equipped. Their churches are self-funded. They are sending cross-cultural mission workers to the Muslim world.
In Faith in the Wilderness, the sermons are intentionally arranged in three distinct sections: "Meditations on Brokenness," "Meditations on Redemption," and "Meditations on Hope."
In "Meditations on Brokenness," the sermons walk readers through biblical passages that teach the fragility of life, the eminence of death, and the realities of hell. Yet they also preach a rich hope, rooted in our eternal security. I was particularly moved by Pastor Peng's encouragement that our eternal security empowers us to love courageously because death is not the final destination of a believer (p. 55).
"Meditations on Redemption" magnifies the truth that salvation is by faith through grace. Chinese house church pastors face imprisonment. Police confiscate church property. Sunday morning meeting locations must change frequently. Police raid church schools, harass church members, and threaten their family members.
These pastors carry a heavy mantle. We should be encouraged that their hearts cling to these critical truths.
"You are good enough in Christ. Christ has put his righteousness on you. This is the gospel and salvation God wants to give us through his Son Jesus Christ, and it is given freely to you." (p. 71)

"Religions say a person must do good in exchange for legal identity before God. The gospel says that as unforgivable sinners, none of our work reaches the standard of God." (p. 86)

"Whatever happens, you have Christ. If he is with you, you have everything." (p. 100)
The final section, "Meditations on Hope," presents a rich vision of the believer's future hope. The final sermon speaks directly to those of us who find ourselves walking through suffering and persecution.
"If we do not know the path of God's righteousness in the midst of suffering, then we will choose either to live in a self-constructed illusion of quietness, or we will jump in headfirst and the endless suffering will over-whelm us and make our hearts bitter. But if we look to Revelation 15, we find that before God brings his people into tribulation, he gives them reassurance rooted in the gospel to withstand it." (p. 137)
Applying Faith Lessons to My Life
I first opened Faith in the Wilderness while sitting in a small café in a new-to-me city in a new-to-me part of the world. Will I ever love the people in my new country with the intensity that I still love the Chinese? Our first months removed from China were a heart-wrenching loss. Our world had fallen apart. All we wanted to do was go home to China, and that was impossible.
Choices made years ago– to invest our lives in the growth of the global church– cost us more than we anticipated.
This season carries beauty even in its severity. God is stripping me of my fig leaves and my competencies. He is gently placing me in a place where I see my strengths and abilities rightly, as nothing compared to the surpassing power of my heavenly Father.
These sermons from Chinese pastors are both encouraging and instructive. I'm grateful because they remind me the road of suffering is not a lonely one. Faith in the Wilderness is not a book to read at arm's distance, thinking of the Chinese church as "over there." When believers faithfully move towards the lost and broken with gospel hope, suffering will follow.
The book is a beautiful devotional resource for believers around the world, to be read slowly, not devoured in one stretch. As our minds more fully grasp these gospel truths amid suffering, the promises in the final verses of the Beatitudes will no longer sound so dissonant.