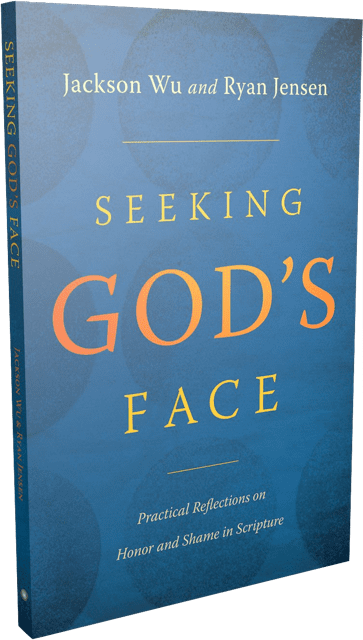 How does one show the pervasive influence of honor and shame in Scripture? At the same time, how can people see their practical implications? After all, honor and shame are dynamics that affect every sphere of life, not just "ministry strategy." Is it also possible to write something that challenges both the intellect and the heart?
I hope so because that's what my coauthor, Ryan Jensen, and I try to do in Seeking God's Face: Practical Reflections on Honor and Shame in Scripture. It will soon be released and is now available for preorder!
What's it about?
Here's the book description from the back cover.
Honor and shame influence every major aspect of life, whether in relationships, politics, or social media. It's not surprising, then, to find that honor and shame shape the biblical message and all that Christians are called to be. Unfortunately, many leaders and laypersons do not grasp the theological and practical significance of these concepts for the church.

Therefore, this book provides an accessible entry point for engaging these topics in everyday Christian living. Seeking God's Face contains 101 practical reflections on honor and shame taken from across the pages of Scripture. It presents honor and shame, not as abstract concepts, but as compelling issues that affect evangelism, spiritual formation, and discipleship. Seeking God's Face equips readers to interpret the biblical text faithfully and apply its message meaningfully.
It includes 101 practical reflections on Scripture from a perspective that takes seriously honor and shame. Accordingly, we explore passages that employ such language and related concepts. Also, we try to demonstrate how various biblical texts bear on our own sense of honor and/or shame.
We attempt to merge two genres of writing such that we get something genuinely fresh.
On the one hand, many people like reading devotions. I don't. Most devotionals, in my opinion, are a bit too "fluffy" and light on Scripture. On the other hand, rigorous academic books tend not to reach a broader audience and often lack the kind of practicality that people need.
In Seeking God's Face, we marry these approaches into something that is both theologically substantial and practically significant. This is my first attempt to write a book for a broader, more popular-level readership. Admittedly, we're a bit ambitious in this book. You can be the judge of whether we succeed.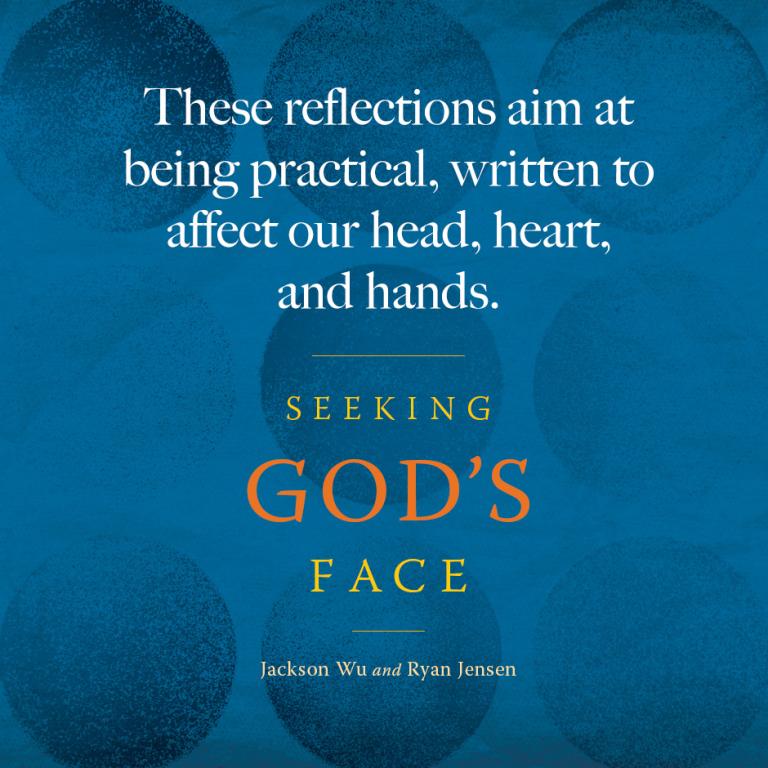 In the coming weeks, I'll post a few sample excerpts. In the meantime, here are a few endorsements we received.
Some Endorsements
"It's one thing to grasp a concept intellectually. It's another thing to apply it to your heart. Wu and Jensen invite their readers to wrestle, prayerfully and personally, with a cultural dynamic unfamiliar to many Western Christians but deeply significant to the characters and first readers of the Bible. The result is a unique blend of scholarly reflection and personal devotion."
Brandon O'Brien, Ph.D., Director of Content Development and Distribution for Redeemer City to City, co-author of Misreading Scripture with Western Eyes
"Seeking God's Face provides 101 passages across the landscape of Scripture to help dissipate the fog surrounding honor and shame, clearing the way for more genuine worship and works. Read this book with caution because it will touch your heart, head, and hands."
Tom Steffen, DMiss., Professor emeritus, Cook School of Intercultural Studies, Biola University
"In this series of reflections, Jackson Wu and Ryan Jensen take the reader into the scriptures through the lens of honor and shame. Although this is a perspective often lost to Western readers, it is close to the cultures in which the stories of the Bible are embedded. Thus, they bring out both illuminating and thought-provoking conclusions, while also maintaining a cruciform focus that highlights God's challenge to and care of the church."
Lucy Peppiatt, Ph.D., Principal of Westminster Theological Centre, UK, author of Rediscovering Scripture's Vision for Women
"Seeking God's Face takes our hearts and minds on a tour through the biblical story, showing us how honor and shame are powerful themes throughout Scripture. It's theologically robust, deeply formative, and accessible to a broad range of readers. This book is a gift to God's people. I highly recommend it."
Jim Mullins, Lead Pastor of Redemption Tempe, co-author of The Symphony of Mission: Playing Your Part in God's Work in the World