Welcome, old and new friends! The editors here at Patheos have asked me to write about the role of faith in the 2016 presidential election. Many blogs on the various channels touch on politics — some quite frequently. At Patheos Red and Patheos Blue, you will find plenty of content by partisans on the right and left who claim religious motivation for their political views.
This blog is going to be very different. My aim is not to persuade you whether or how to vote in November. Instead, I will offer analysis and commentary on how religious people and institutions are shaping the campaign. I may occasionally look back to the pre-primary period and the parties' nominating contests. I will write about judicial politics and congressional races from time to time. But my focus will be on the predictable (and unpredictable!) aspects of the election season as it unfolds: party conventions, how the news media cover religion, candidates' faith outreach efforts, debates, gaffes, Election Night, polls, and post-election analysis.
If you have encountered my writing elsewhere, it has almost without exception been carefully crafted pieces that I worked on over a period of hours or days as my limited time allowed. I have only dabbled in politics blogging to this point, but I look forward to the challenge of writing quick, informal posts that dig beneath the surface of new polls, developing news items, and stories where my experience and knowledge about religion and politics can inform readers regardless of party or faith. In fact, a key measure of my success will be whether people from across the American religious landscape find my writing here fair, insightful, and intelligent.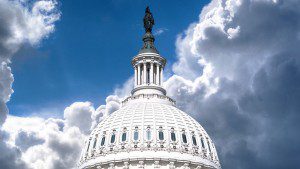 In the coming days, I will be writing about how to understand the role of faith in the 2016 elections, the political causes and consequences of our growing number of religious "nones," and quick takes on news stories with faith angles. My plan is to post two or three times per week. After November, I may use Capitol & Cathedral to think out loud about perennial and emerging questions of religion in U.S. Politics. For now, Patheos and I are committed to 60-80 posts about the role of faith in the 2016 election.
Thank you for visiting today. If you are new here, please take some time to get to know Patheos. It is vast, but it is the leading religion site on the web. I will introduce myself more fully in a future post. I invite you to subscribe to the RSS feed, like my Facebook page, and follow me on Twitter.
Compared to other advanced industrial democracies, the United States is an unusually (exceptionally?) religious nation. The relationship between faith and politics is complex and often contradictory. But as journalists, academics, and other professionals are noticing, some religious literacy is required for a full understanding of politics, policy, and public life.
I will be here through mid-November. This has already been an unpredictable election cycle with no shortage of fascinating faith angles. I invite you to take this journey with me, share Capitol & Cathedral within your networks, and let my work animate your discussions with friends and fellow citizens.