We offer plenty of services to the Christian community and to society in general. We have most likely since the time shift, whenever it was.
Speaking of whenever it was [https://youtu.be/FJ3oHpup-pk]
If you can't name it, then we probably don't carry it!
In my opinion, if we preachers were actually carry along the fun of life (as these monks) in person on Sunday morning, then we would more than likely have higher attendance.
Why in the world are we blowing up Facebook on Sunday afternoon, putting on aires with our tuxedos?
We'd be packing a lot of power in more ways than one if we would consider how much fun they have with the Liturgy (even the Extraordinary Liturgy) and from the prayer List with the Vestments, to a Friday Fish Fry.
Actually, I've actually driven quite a ways to seek out these monks with my squad. At least they're really not goofy with mere goodwill intentions, blinding them to the real business of the church. No joke.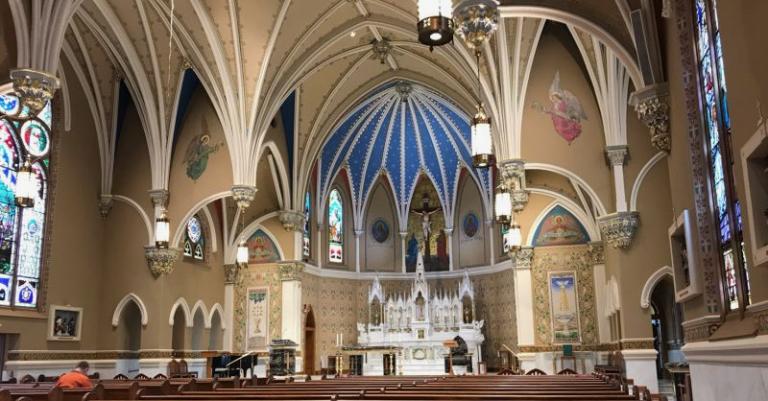 When I enter alone among them, they say something like, "I'll be with you soon (never shortly). Be seated in your normal place downstage left past the '4th wall'. I'll find you." I usually wear blue – if I slip in unawares – although it's a non-issue at times.
On one occasion at a historical retreat the leader said, "I have a wedding to oversee next, but please just use this vantage point if you think it will be of benefit, and by all means take pictures." I was honoured because of what she took time to divulge to me about the locale, and the generousity of those she oversees, despite the time crush; I mean time crunch of course.
It's a historical retreat, although I'm not sure where the mind-bending or time-honoured relics are in this locale. To me, some of these suggested relics are a mixed bag, if I can say so with profound respect.
Do you want it double-bagged?

Were my courses at Missouri Southern pre-graduate simply because they were writing intensive? After all, they got me into the oldest Assemblies of God school ever. The original church still stands in the heart of the city. If you know the history, then you certainly don't have to stand against us.
I am still baffled most often because of conversations in English Literature and also literature from the continent. My tutor is a doctor, actually adding it to the name, because she said if I knew what she had to do to earn it, I would understand. In the office suite, I began to realize a greater connection she has with the church and church history, despite the fact she speaks differently with me around others outside. Do I even know what I'm saying, or am I learning?
Do you want it double-bagged?
I wish it were still tea time. Oh well, I guess it would be my third cup.
Perhaps I really don't like to sift through the green tea too much and then make a dirty chai with cayenne, each and every day.
Yerba Mate is enough still in my guesstimate.
I feel at times like I've been sifted by the church too, not others (no Biblical reference intended because Christians are in-famous for turning the whole thing upside down, but I have to believe God's people are still around for me).
I digress.
There are plenty of books from my library oft carried in the single bag noted above (not the tea bags) not to mention overnighters, flights; and then day trips and camping with someone wonderful in the Lake of the Ozarks, etc. I don't want to make any assumptions, but it was before we discovered Peppermint Tea, and I'm sure I can still recall my conversations with her along the way.
When have I ever opened a can of beans with the backside of a claw hammer, just to feed her? Hopefully those beans didn't have too much fiber. It wasn't the best of dinners while enjoying some rustic camping, but I do remember saying something like:
Okay, we'll have a good one
Recalling all our conversations over time with these monks is quite difficult now. I'm beginning to forget some of our talks, but at times they rush over me again like some odd form of pneumatics.
After all, there are plenty of people in their ranks who still discuss the fact, Father Marquette had the gift of languages.
Do I need to make a reference note concerning direct communication with The Monsignor?
He is the only one wearing these particular vestments in the whole region.
Do you need to know the colours?
I imagine people serving him would simply look up literally, and also in this brief, and ask, "Oh, we have colours now?!"
Okay, well have a good one
One of the dialogue contributors other than the CFO in the outtake, my tutor, the lady overseer aforementioned, and The Monsignor, is Elizabeth.