*I wrote this post for the Association of Welcoming and Affirming Baptists and the original can be found at http://www.awab.org/wablog/archives/03-2015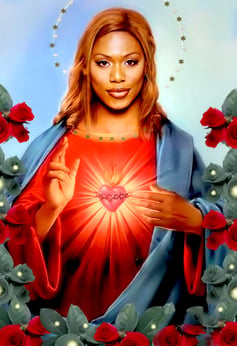 The most terrifying substance known to our world is difference. When people can't control or contain it, they want to destroy it. The fall of humanity is centered on a failure to love and respect queerness. The God that exists queer beyond our normative ways of being and thinking must be weeping. 50 years after Selma, queers are still being slain in the streets and the silence from the church is deafening.
Growing up in Atlanta, I constantly heard people talking about marching or getting arrested with Dr. King. The truth of the matter is that everyone always marched and got arrested after the victory has been won. In every movement of justice, there are always only a few people who choose to be different in order to make a difference.
The voices of moderation filled the air during the struggle in Selma. When Jimmie Lee Jackson was gunned down during a march for civil rights while protecting his mother and grandfather, you can bet all that you own that there were those sympathetic to the movement who responded by saying that he shouldn't have pushed so hard. People like gradualism not real change. A few weeks later, Rev. James Reeb was beaten to death for not wanting to be like every other cowardly minister who sat trembling in church offices and did absolutely nothing to advance the cause of justice. People like safety and want to steal courage from the actions of others. Driving back from Montgomery, Detroit resident and mother of 5 children Viola Liuzzo was murdered by the Ku Klux Klan. Can't you just hear the people saying that Liuzzo should have stayed home with her kids? I suspect that Luizzo did as much or more to instruct her kids on how to live their lives in her death than she could have done in life. People always want to talk about death in Selma, but my God there was a hell of a lot of life packed into those days.
Now, I look around and wonder whether the bones that are pilling up in our churches are even capable of life anymore. Can any of these damn bones live? I pray daily that we will somehow find the queerness that those in Selma found. While there is certainly no shortage of avenues of oppression, one would be hard pressed to point to a pandemic more severe than the marginalization and slaughter of our transgender neighbors.
50 years after Selma, our response to violence against transgender bodies is the same old cowardice and gradualism from so many years prior. Since the beginning of the year, at least 9 transgender persons have been slain. These courageous people, who chose to live their lives queerly in the face of tremendous normative pressure, deserve our admiration and celebration and not our fear and silence. A few weeks ago in Tyler, Texas, I spoke at a vigil for a murdered black transgender woman named Ty Underwood. I was appalled at the lack of participation by clergy and churches in the community. For them, I guess the lives of transgender people matter less than those people who are paying the bills to maintain these dens of normative safety and apathy. There will be more deaths and it will be because the church has nothing to offer but more silence and inaction. With bills criminalizing transgender use of public restrooms, hate is slowly becoming the law of the land. We have moved so slowly on equality for lesbian and gay people that we have all but left the transgender population behind. Now, the violence and ostracization has reached a level that cannot be easily be ignored.
50 years after Selma, the church is failing again in the presence of queerness. In the face of such evil, how many more lives will have to be taken for us to realize Jesus is transgender? There is no need to quarrel about her genitals. We all just need to know that Jesus is always going to be with the persecuted. The presence of God with the marginalized and oppressed is never a gradual phenomenon…it is a lived reality. 50 years after Selma, Jesus is still calling us to grow queerer. Will we heed the call and finally give our bodies to the struggle for liberation?
Transgender Lives Matter.
Amen.