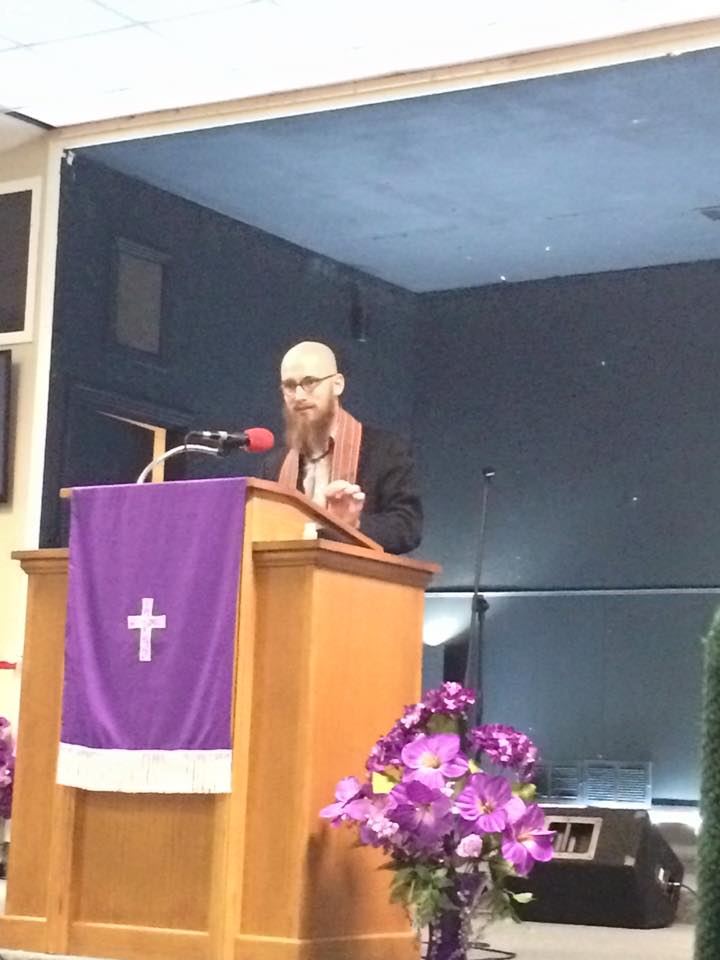 *Living Faith Covenant Church on 6/19/15
Many years ago, I received a phone call that no one would ever want to receive. My father informed me that my uncle had committed suicide. His next request was unfathomable. I need you to go and tell your grandparents before they find out from someone else. When I walked into the house, my grandparents knew that something was wrong. I managed to get out that my uncle had shot himself and my grandmother immediately demanded "a word from the Lord." I opened her Bible and scrambled to find something. I managed to find my way to the words of John 14, "Let not your hearts be troubled. Believe in God, believe also in me. For in my Father's house…"
Upon driving into Clemson, South Carolina early Thursday morning, I heard on the radio that something horrible had happened in Charleston. When I got into the hotel room, I began to realize the extent of the tragedy. Nine dead at the Mother Emanuel AME Church. I returned to the words of John 14, "Let not your hearts be troubled. Believe in God, believe also in me. For in my Father's house…" Unfortunately, these words didn't seem to bring the comfort they once did. When I thought about the evil that has overtaken our society, I found it hard to believe in a future. I prayed for a word from the Lord and waited.
Earlier today…just when I thought that God had not heard my prayer…I tuned into the bond proceedings for Dylann Roof taking place in a South Carolina courtroom. While there was much emotion in the room, one phrase stood out above all others. The daughter of Mother Emanuel AME Matriarch Ethel Lance stood up and shouted out, "I Forgive You!" In the magic of that moment, a word from the Lord thundered through the devastation.
We are a people who have no other means but forgiveness to change the world. Forgiveness is a queer concept that takes power away from the offending party and invites them into right relationship. We have no future apart from forgiveness. Let that sink in. Let it sit.
Make no mistake…we are called to usher in the realm of God through one phrase, "I Forgive You."
Amen.