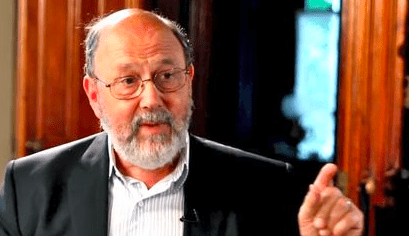 What ideas were presented to you about heaven when you grew up? [Please drop a comment because I'd like to know how many of us grew up with the notions of a new heaven and new earth — let's call it a renewed earth heaven — or a heaven up there and out there — let's call it a spiritual heaven.]
N.T. Wright, in Simply Good News, makes his standard and oft-repeated idea that heaven for a Jew and for Jesus and the first apostles was not what many today think it is. And that is: (1) Jesus will take us there and (2) it will follow his second coming (or the rapture). "This misses the whole point" (90).
The Bible says remarkably little about what happens to people, even to God's people, after they die—at least, immediately after they die. Eventually—ah, that's another story. The Bible, especially the New Testament, is very interested in what happens eventually. That is because the Bible, and the good news at its heart, are about the rescue and renewal of the whole creation (90-91).
Wright focuses on Rev 21-22 and Isa 11:1-10 and Ps 96:11-13. And above all the resurrection of Jesus: new creation has begun, that is the message of his resurrection. [And that he is ruling as king.]
Notice now that the soterian gospel here morphs into a new creation gospel, but it is still a soteriological gospel — expanded, earth-icized, but still soteriology at the core. The gospel, however, is first and foremost a declaration about Jesus and only then a message about salvation. He continues:
So if the good news about the past has to do with something Jesus did back then, the good news about the future has to do with something Jesus is going to do when he returns. He will transform the whole world and fill it with his justice, his joy, and his love. That is indeed good news (91).
Tom speculates — as it were — about heaven (the new heavens and the new earth) in a way with which many of us agree:
We will become more human, not less. If, in the present, we have been given tasks to do, vocations to pursue, the ability to delight in music and love and light and laughter, then it would be strange if, in the new creation, none of this mattered anymore (96).
This means mission has changed to be a mission about restoring the created order.
God wants to put humans right to put the world right. And the good news is that this, too, has been accomplished through Jesus (97).
This means a refocusing of the problem itself:
The problem is not "Oh dear, humans sinned, so they will now go to hell." The problem is "Humans sinned, so the whole creation will fail to attain its proper goal." Perhaps that failure, if not dealt with, is part of what we should mean by hell (98).
And the gospel too:
All this brings us back to our earlier themes of coronation, covenant, and creation. In the New Testament, Jesus announces that God is becoming king. He is enthroned—that's how the Gospel writers see it—as, on the cross, he completes his work of covenant renewal, the forgiveness of sins. And all this is so that humans thus rescued from their sins can resume their proper work as image bearers. Unless the good news contains this as a major strand, it is selling itself short (98).
That is, the gospel renews people to enter into God's mission of new creation.
We know this because Jesus was raised from the dead, and his resurrection launches "God's new world" (99). At work here is the cross, too, which is overcome by the resurrection; sin has been dealt a death blow by the death of Christ and now a new order has been inaugurated. We see here coronation, covenant and (new) creation.
Colossians 1:18:
And he is the head of the body, the church; he is the beginning and the firstborn from among the dead, so that in everything he might have the supremacy.
Where's the church in all this? I'll put it this way: this can be read as an ecclesial vision of God's mission or a social justice vision of God's mission.