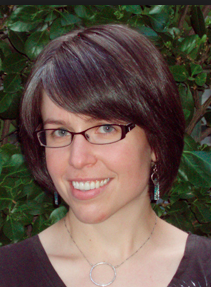 If you haven't seen the series, Patheos has asked a horde of bloggers to prognosticate on the future of evangelicalism — and it's an admirable set of sketches from a variety of angles.
I didn't have time to read them all, nor do I pretend to know each author, but there's a problem when it comes to evangelicalism — and it comes down to two questions: First, What is an evangelical? [This question has been asked and asked and asked and answered and answered and answered.] Who says so? [This question has not been asked much, and it deserves more of an answer.]
The implication of the second question is profound: Who speaks for evangelicalism? often drives the answer to What is evangelicalism? But if decisive voices are not admitted into the first, the second is off base. How much of evangelicalism is considered in the Patheos articles? [My scan of the articles suggests — and I don't know all of them so I can't be sure — Who is determining the What of the future.]
Now to Molly Worthen, who fundamentally answered the second question and who has written the best book on evangelicalism I've read in 20 years. She contends, in fact, that there are four groups of evangelicalism: the Neo-evangelicals (mostly Calvinist leaning, major leaders in institutions — lead seminaries, publishers, magazines, go-to voices for public media), the Holiness wing (Methodists, Nazarenes, charismatics), the Restoration movement (Churches of Christ, Christian Church, Disciples of Christ), and Neo-Anabaptists (Mennonites, etc). She brings to light that the first group controls the story but has largely ignored the stories of the other three.
I pick up now a post I wrote some time back to highlight that when we ask the Future we must ask Whose Future and get the "Who's in this group?" question right. If 3/4 groups are ignored, the future is different; if the numbers in the 3/4 are re-included, the future is also different.
A standard story of evangelicalism today is that the fundamentalists couldn't handle their own questions so it was the neo-evangelicals who found a better way. The leading lights of neo-evangelicalism were Billy Graham, Carl Henry and Harold John Ockenga. In neo-evangelicalism American evangelicalism found a new kind of unity. That, in fact, is one story but Molly Worthen (University of North Carolina), in what may well prove to be one of the most important books on evangelicalism in a decade or two, Apostles of Reason: The Crisis of Authority in American Evangelicalism. At a number of points Worthen challenges the narrative I sketched above.
What Worthen reveals in this book — at least for me — is how exclusive that inner circle of elite neo-evangelicals was. I've always contended neo-evangelicalism was expansive, a village green, a big tent, but her studies reveal it was more or less a hand-selected cadre of nearly all Reformed-leaning but not-so-denominational leaders. What strikes me in this book is how often she is in touch with alternative voices — the anabaptists like John Howard Yoder, the Nazarenes and an admirable grasp of the Restoration movement. I have been with each of these and often I experience tension amongst them in whether or not they are evangelicals. Why the tension? They were not at the table when "evangelical" was being defined. In other words, they were welcome at some level but not completely — the more denominationally-affiliated the evangelical the less interested they seemed to be in neo-evangelicalism. The leaders of neo-evangelicalism wanted evangelicalism to be Reformed, but generous toward others. Many did not experience the generosity.