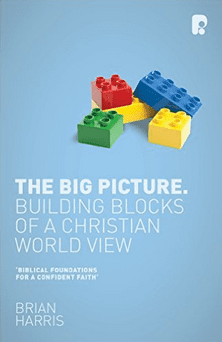 One of the least known and most insightful theologians and Christian leaders I have met is Brian Harris, at Vose Theological Seminary in Perth, Western Australia. He's not only a delightful person and Christian, not only a President of a seminary, but he established a flourishing church that encompasses far more than the typical come-to-our-church kind of ministry. In short, when Brian speaks, I listen.
So, I was excited to see his new book, The Big Picture: Building Blocks of a Christian World View (Paternoster, 2015). I open with a bit from the Foreword by David Crutchley.
He asks the provocative question whether the church in general and Christians in particular strut around like Hans Andersen's emperor in new clothes, arrogant and proud, and yet the secular world views us as naked and irrelevant. He contends that Christians have too often failed to grasp and comprehend the brief of the Christian faith and offered instead a pale reflection of a Christ follower as defined in Scripture. The fact that the Christian message is often muted and influences less and less of our world speaks of the glaring nakedness and vacuity of the presentation of our faith. Harris offers a fresh study on possible contours and building blocks that might 're-clothe the emperor'.
There are three parts to this book: A: Setting the scene, the Bible, and Culture. B: Big Building Blocks of the Christian's Faith. C: Clothing the Emperor at church and work.
Today, Part A.
What do you think is the church's biggest problem today?
Brian contends the church needs to be revitalized and it begins by understanding that the faith itself is poorly understood by its adherents and the church's experience falls short of genuine Christian experience. There are some gaps between the Bible's vision and our way of life as Christians:
1. When we sweat the 'how' of creation instead of the 'why' of creation
2. When we idealize or villainize humanity
3. When grace is trivialized to legalism
4. When the Trinity is about mathematical improbabilities instead of transforming community
5. When stewardship of the world becomes exploitation, and resisting change is assumed to be virtuous
6. When eschatology becomes escapism instead of enticing invitation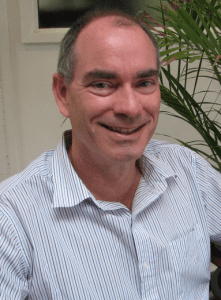 Brian rightfully begins with the Bible, and he proposes "the first fifteen" passages or verses in the Bible that we need to factor into any genuine reading of the Bible's story so that it becomes the story into which we live. The Bible is God-inspired; it is the source of revelation for us to speak of God and of God's mission in the world.
If you had to name 15 passages, would these be yours? Others?
1. Genesis 1:1 An opening: We are not alone
2. Genesis 1:26-28 An identity: We are made in the image of God
3. Genesis 2:19,20 A task: To build a world with a better name
4. Genesis 12:3 A responsibility: Blessed to bless
5. Genesis 50:20 A conviction: God can bring good even from evil
6. Exodus 1 An understanding: When the choice is between bad and worse
7. 1 Chronicles 22:6-10 and 28:1-3 A value: The temple David didn't build (or, not such a bloodthirsty book)
8. Matthew 5:21-48 An investigation: Getting to the heart of the matter
9. Mark 12:28-33 A summary: The Jesus Creed
10. Romans 3:23 A dilemma: Actually, sin does matter
11. Romans 5:8 The gospel: Christ died for us
12. 1 Corinthians 13:13 A permanence: Three things that remain
13. Galatians 3:28 An irrelevance: Goodbye to the old divides
14. Colossians 1:15-20 A reconciler: Christ, through whom all things are reconciled and hold together
15. Revelation 21:1-4 A vision: A new heaven and new earth
I will look at Christ and culture, or Brian's sketch of the Christian and culture, next week.