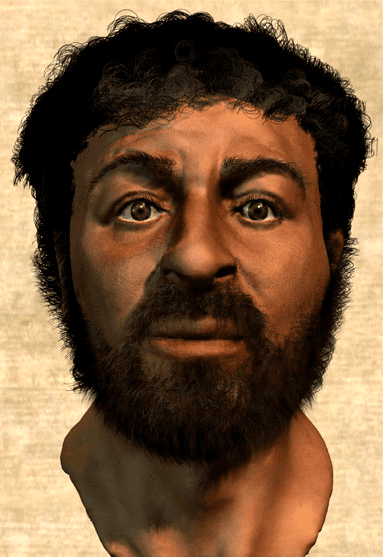 This is nothing new but from a news report about a decade back, but many have not seen this image or heard about the study.
On the basis of archaeology, art, forensic anthropology, and some anatomy and biology, here's what the experts think.
Average height of a Jewish male in the 1st Century? 5 feet one inch. Average weight? 110 pounds.
Source
Analysis of excavated skulls of 1st-century Jews and images from ancient Syrian frescos reveals that the traditional image – from that depicted on the Turin Shroud to Willem Dafoe's blond-haired portrayal in the Last Temptation of Christ – is a fictitious construct based on centuries of erroneous impressions.

By combining computer images of ancient skulls with 6th century images of Christ, the series producers believe they have come up with a far closer likeness.

"It's not the face of Jesus, but how he is likely to have looked given the scientific information we've got," said Lorraine Heggessey, controller of BBC1. "That's what people from that area of the world looked like at that time."