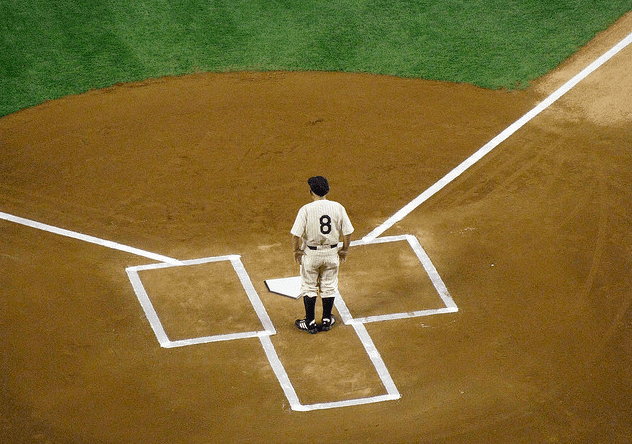 Yogi Berra, the always quotable and mystifying, has died. RIP Yogi.
Once trying to explain how he maintained his youthful appearance: "Well, I used to look like this when I was young and now I still do."
Once asked about why his Mets team was struggling, he said: "We're not exactly hitting the ball off the cover."
And challenged about whether or not he could succeed as a Yankee manager even though he didn't have experience, he suggested his experience was sufficient because: "You can observe a lot by watching."
Ah, can't resist this one: on why he no longer went to a famous restaurant: "It's so crowded nobody goes there anymore."
Dale Berra, son of the famous Yogi Berra, was regularly compared to his father. Once he observed, "Our similarities our different."
Yogi: "Ninety percent of this game is half mental"
And, "If people don't want to come out the ballpark, how are you going to stop them?"
Some of these may well be things Yogi said that he never said but you never know with Yogi.
In the game of baseball, there are others who talked like Yogi.
Bob Uecker: "I signed with the Milwaukee Braves for three thousand dollars. That bothered my dad at the time because he didn't have that kind of dough. But he eventually scraped it up."
Ralph Kiner: "If Casey Stengel were alive today, he'd be spinning in his grave."
Casey Stengel: "Good pitching will always stop good hitting and vice-versa."